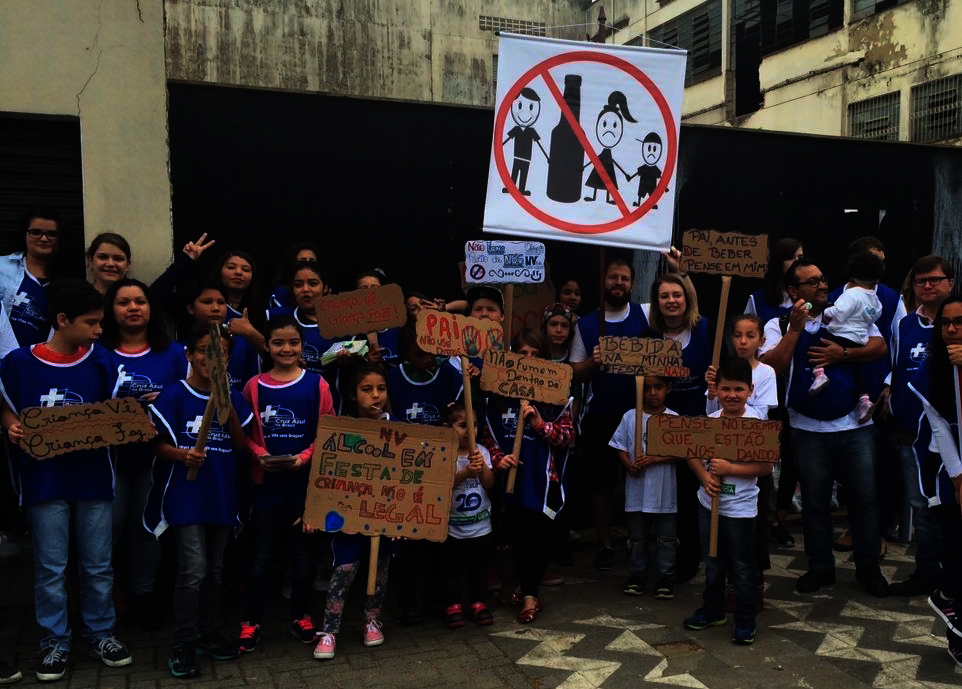 In February 2018, General Secretary Anne Babb and Project Officer Daniele Polini set out on a journey to Blumenau, Brasil. Their Mission was to enhance the capacity of Blue Cross Brasil on project management and reporting techniques and to provide inputs on substance abuse prevention and support group activities. Blue Cross Brasil acts as a capacity building organisation amongst Blue Crosses and other substance abuse organisations within South America, this is why the exchange between IBC and Blue Cross Brasil is especially important.
Within Daniele`s workshops "Capacity building" and "Managing of international development programmes" the BC Brasil staff was capacitated to better plan projects so that they can be measured and evaluated. Participants learnt from the IBC about project cycle management in addition to quantitative and qualitative tools for measurement and reporting etc.
In addition, Anne and Daniele visited BC support groups and a CERENE therapeutic community in order to receive insights into the vibrant Blue Cross work on the ground. BC Brasil works with children of addicted parents, youth prevention schemes, and therapeutic communities that provide a place for recovery and high level advocacy work.
"Combining evidence based methods with good project management skills is a corner stone for good projects. This solid base linked to local expertise makes the international collaboration possible", according to Anne. "Only by doing so we can make sure that we run high quality programmes that give the best support to people for leading a drug and alcohol-free lifestyle". In this context Anne and Daniele explained the key concepts and methodologies of its youth prevention programme "Life Skills and Peer Education" which it successfully implemented with partners in African countries.
Anne Babb also visited with President of BC Brasil Rolf Hartman and GS Egon Schluter the Mayors's offices in three cities. It was inspiring to see the commitment of cities to prevention programmes and it was evident that BC Brasil is the key player in providing many of the needed services.
The week was concluded with a high level substance abuse prevention seminar arranged by BC Brasil in collaboration with IBC where the Social Development Minister Osmar Terra, Mayors, Police and many other officials and also NGO representatives took part. Key topics were evidence based methods and policies in substance abuse prevention. As a result of the seminar local collaboration in the field of prevention was enhanced and communication all the way to National Government was enabled.
A heartfelt thanks to all of you that with your donations make all these projects possible, contributing in changing people's lives for the better!