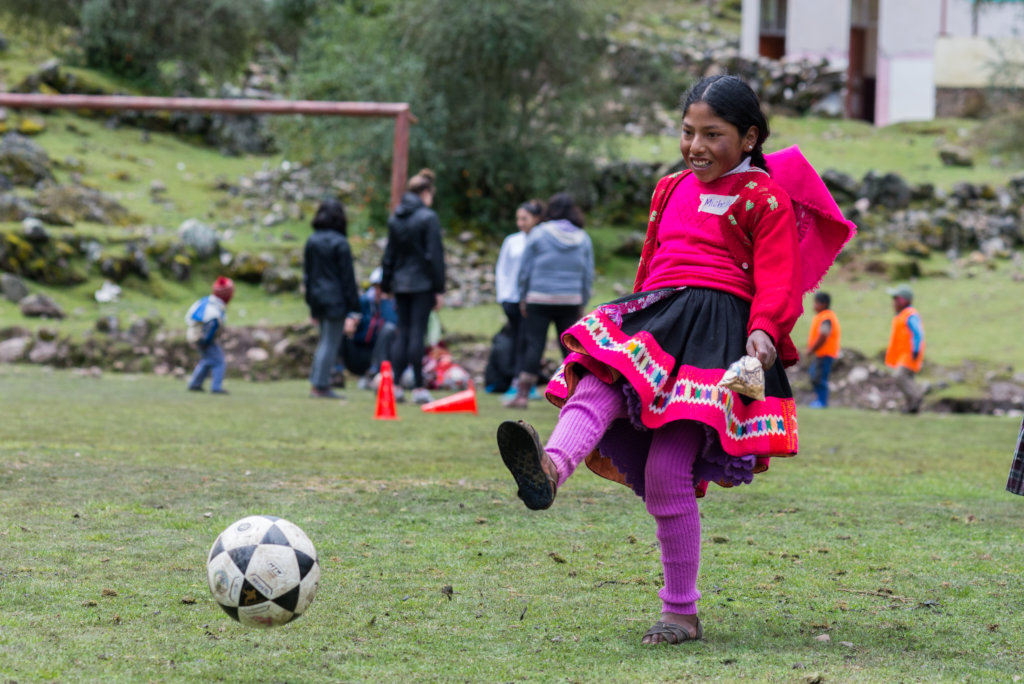 Español → English
¡Hola a todas y todos!
Antes de empezar a contarles un poco sobre el programa, queríamos agradecerles nuevamente por sus donaciones. ¡Son las primeras de este proyecto! Siempre las vamos a recordar de manera muy especial .
¡Empecemos con el reporte!
Actividades realizadas

1. Empezamos con los primeros entrenamientos con los estudiantes del grupo de Western University en febrero de este año.
Las primeras pruebas se hicieron fuera del horario y tiempo escolar,y durante el periodo de lluvias. A pesar de las circunstancias, los resultados fueron excelentes:
- Todos los niños y niñas que se registraron, asisiteron al taller.
- Los niños y niñas, profesores y madres y padres de familia, estuvieron muy involucrados.
-Realizamos diferentes actividades físicas para iniciar el proyecto y la primera habilidad no-cognitiva para desarrollar fue la resiliencia. Los resultados de los reportes personales y en grupo fueron muy buenas. Hay mucho trabajo por hacer pero mucha disposición por aprender y hacerlo con ganas y dedicación.
2. Los entrenamientos posteriores se realizaron durante el mes de mayo con estudiantes de la misma universidad: Western University. Esta vez lo realizamos durante la época escolar y los resultados fueron tan positivos como la primera vez. Durante este mes también:
- Realizamos entrevistas a las profesores y profesores de la escuela. Como siempre, es muy intersante y enriquecedor conocer más sobre la realidad de la escuela y la comunidad a través de otra visión.
- Realizamos encuestas a los padres y madres de familia para conocer sobre el proyecto. A pesar de la barrera del idioma, confirmamos el interés en mejorar las vidas de sus hijos y su interés en el fútbol :)
3. Estamos invirtiendo mucho esfuerzo en la búsqueda de financiamiento y a pesar de la lentitud del paso, creemos que avanzamos a paso firme. ¡Esperamos tener grandes novedades MUY PRONTO! Y hasta que eso no ocurra, no dejen de enviarnos sus mejores deseos para poder alcanzar la meta.
Siguientes pasos
1. De manera paralela a la búsqueda de financiamiento, estamos estableciendo convenios institucionales con entidades gubernamentales. Una de nuestras metas es compartir los resultados con el estado y, de esta manera, convertir este proyecto escalable a nivel nacional.
2. Para promover la sostenibilidad financiera del proyecto, nos encontramos trabajando en el diseño de un producto muy popular con un toque diferente. ¡Estén atent@s a las noticias!
----
Abajo dejamos fotos para ustedes. Esperamos que las disfruten tanto como nosotr@s.
¡Muchas gracias por sus donaciones!
Nexos Comunitarios
--------------------------------------------------------------------------------------------------------------------------------------
Hi everyone!
Before start sharing with you the news about the project, we want to say thank you again for all your donations! There are the first ones! So, they will always be remembered in a very special way .
Let's start with the report!
Activities

1. We started the training sessions with the support of the group from Western University on February 2019.
The first sessions where organized outside school time, during rain vacations and rainy season. In spite of the circumstances, the results were excellent:
- All registered children, participate in all the workshops.
- Children, teachers, parents were very involved.
- We did different type of physical activities to develop the first non-cognitive skills: resilience. The results of the personal and group reports were very good. There is a lot of work to do but a great attitude to learn and dedicate time to achieve the goals.
2. The next training sessions took place during May, with other students from the same university: Western University. This time, we organized them during school time and the results were as positive as during the first group of sessions. Besides accomplishing the same goals, we also achieve others:
- We interviewed the teachers from the school. It was a great opportunity to learn and enrich our perception of the reality of the school and the community.
- We administered surveys to the families to learn more about their interest in the project. In spite of the language barrier, we were able to confirm the interest of the parents in the project and of course, their passion for futbol!
3. We are investing a lot of time in looking for funds for the project. Despite the pace of process, we believe we are doing very well,. We hope we can have big news to share VERY SOON! Until this does not happen, don't stop on sending us positive vibes, we need them to accomplish the goal.
Next steps
1. While looking for funding, we are establishing partnerships with different public agencies. One of our goals is to share the results of the project, in this way, we want the project to scale in a national level.
2. To promote the financial sustainability of the project, we are currently finishing in the design of a product that is very popular (and with a different 'detail'). Stay tuned!
----
Find below some pictures. We hope you enjoy them as much as we do!
Thanks again for your donations!
Nexos Comunitarios