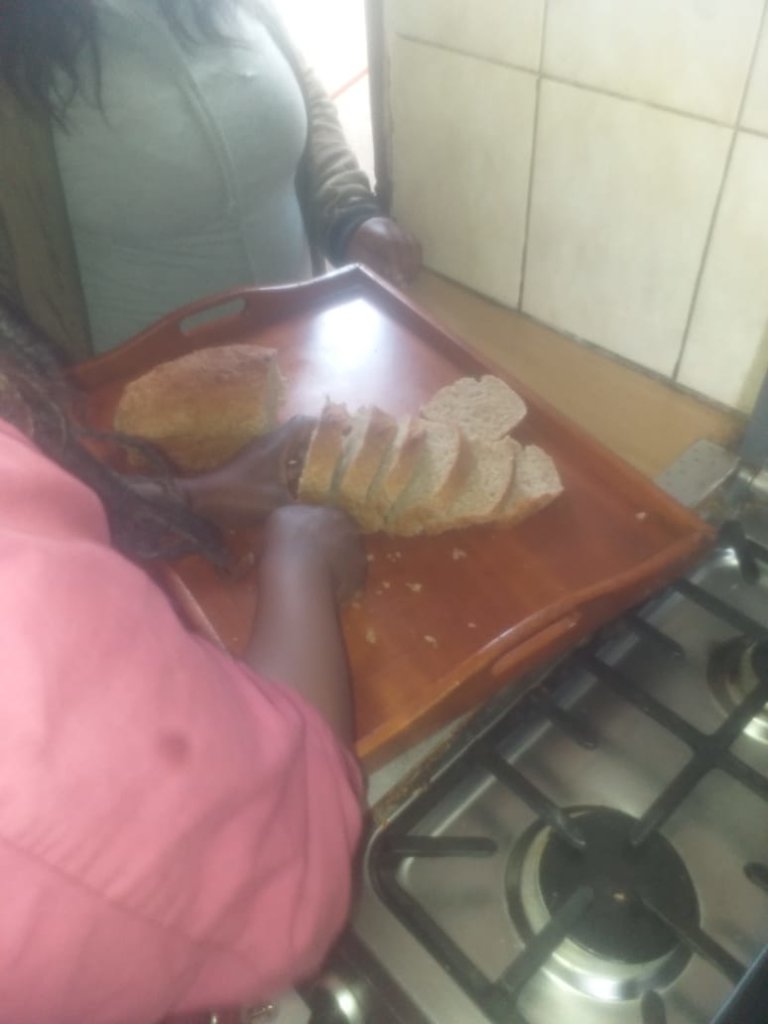 Due to lockdown and economical challenges the number of unemployed people sitting at home and the number of school learners that do not go to school daily result in a growing number of people suffering from hunger.
Kusile Women Empowerment runs a soup kitchen that cooks from Monday to Friday. Presently we are feeding ±300 people per day.
The stove that we got from RSDP, funded by GlobalGiving donations, has been so helpful in terms of baking fresh bread. We bake fresh bread twice a week, using the oven. With donations of ingredients, although limited, we make bread and the community is really enjoying it. We serve while it is hot so it becomes a drawcard to the soup kitchen.
The stove can take six pans to bake. We bake 24 loaves to make sure that everyone gets bread. This is very helpful for mothers that do not have anything to feed their children.
Schools are currently, during Lockdown level 2, taking 50 % of their capacity daily. The 50 % that goes to school get food on that day. The 50% that stay behind come to the centre and eat the lunch provided by us. On the day bread is baked, each and every child wakes up early and comes to take the bread and we have managed to add value by using butter, jam, peanut butter, and juice from one of our suppliers.
We, therefore, want to thank GlobalGiving donors for what they have done for us. We are looking at growing this project of baking by trying to get funders who can supply us with ingredients so that we can bake at least three times a week.
A big thank you for your kind donations!