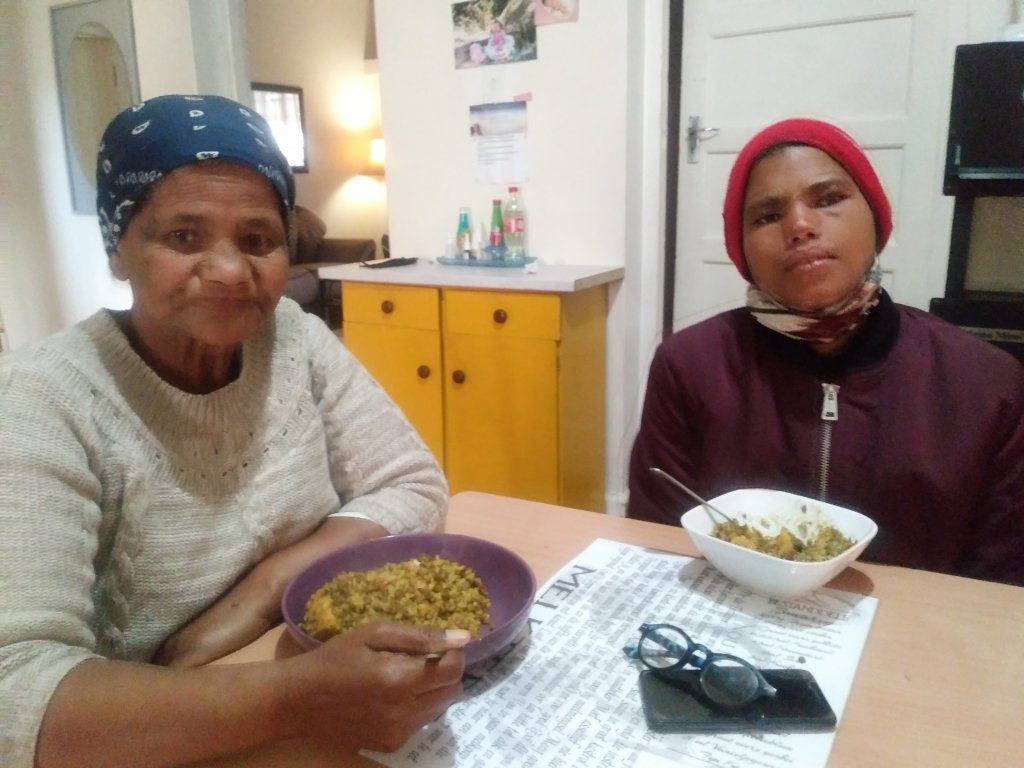 Baking for the Needy and Hungry!
COVID-19 brought with it many hardships for families especially those in the rural communities that RDSP serves. The plight of basic food grew by the day. It is against this backdrop that the GlobalGiving funds were provided to community based organisations in the Northern Cape that is part of RDSP's network.
Sprankiehoop Soup and Bread Project – Nababeep, Northern Cape
The families that we chose to work with were mostly single household families who went through strife, poverty, neglect, and GBV even before the pandemic. Covid-19 just made things harder for them. They are the most vulnerable in Nababeep and all of the time they were overlooked by the leaders that were supposed to help them. Despite their struggles, they remain the most appreciative and humble people. We were blessed by the grant received by GlobalGiving through RDSP, it really made a difference in the lives of community members.
We encountered that in many households there is in-fighting amongst mothers and children and even children amongst themselves. Sometimes the police have to be called even 3 times a day just to keep the peace. The banning of cigarettes and alcohol made people go and seek it elsewhere disregarding social distancing and the wearing of masks. There was a myth that COVID-19 only targeted urban areas and not rural communities. So you would see many people young and old parading up and down without masks. This myth was quickly dispelled when the cases in Nababeep and Springbok escalated. Gender-based violence also sadly increased during this period, as we saw in Springbok how the cases increased.
Katie, 50 years of age, with her daughter Clarine 32 yrs old and her two young children were sitting at the table with a small candle because she did not have money to buy electricity. They didn't have anything to eat that evening so the soup and bread were highly appreciated. All Katie could say was thank you… God bless you!
Katrina is a mother who knows the impact of GBV as her boyfriend and father of her young infants said the most vulgar things to her. She laid several cases at the police station and when the police came his family always helped him and bailed him out. She has a down syndrome baby but he does not care. He does not support her financially and she is living with her 85-year-old mother. She lives on her mother's pension and the child support grant for the children. The food we provided helped a great deal in this household.
150 people were provided with meals for the month of August.