Project Report

| Aug 4, 2023
No longer 'womens' business' it is 'community business'!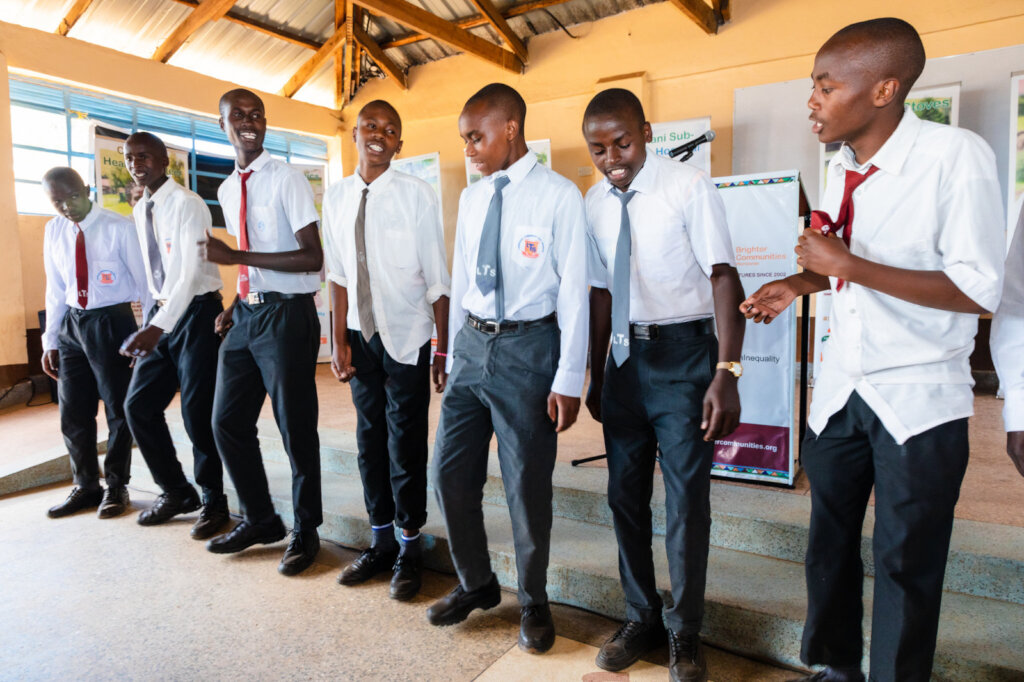 Thank you so much for your support of this project providing families we work with in Kenya with the means to survive the challenges and impact the pandemic has brought to their lives. This project is bringing people together through education, peer support, skills training, information and resources. All the while supporting development of stronger health systems with training and resources for health care workers to support their communities.
One of the donation items in this project is to support girls and women with sustainable sanitary packs which contain reusable sanitary pads with instructions on how to make more. Without access to menstrual health resources, girls and women miss out on school and work for up to 1 week every month. Providing this sustainable solution means that girls can stay in school and finish their education and women can accomplish more in the workforce. The pads are just one part of our Sexual Reproductive Health and Rights programme of education in schools and in the community. Having the means and knowledge to take control of their own menstrual health helps contribute to the elimination of gender based violence, increases understanding of human rights, reduces teenage pregnancy and ultimately helps break the cycle of poverty.
On Saturday, June 3rd, 500 students and their teachers from 13 schools gathered to celebrate Menstrual Health Day in Londiani. This is an annual global day focusing on menstrual health challenges, ending stigma and raising awareness. Brighter Communities Worldwide facilitated the day to bring the students together for workshops on sexual reproductive health, games, learning about menstrual health, discussing challenges, learning about the sustainable sanitary packs.
This year the global theme was to show 'we are committed' to making menstruation a normal part of life for all of us – it's no longer 'womens' business' it is 'community business'!
One of the highlights of the event was seeing how the boys engaged on the day. They took part with enthusiasm and asked lots of questions. To close the event, there were some speakers including teachers and representatives from the Ministry of Education and Ministry of Health. Then two boys speaking on behalf of Londiani Township and Londiani Boys High Schools, spoke of their commitment. One said – "we now understand there are some things we can do to help our girl child and we say to you today, see how your brothers have come to help you" and the other boy said "it is our duty to provide for our girls and daughters the necessary materials – if we provide for them, menstruation will be alike any other biological process in our bodies. It is time to come together so that we can achieve equality in our society".
Providing families with the means to survive involves the whole community and raising awareness of the issues and challenges facing different sections of the community. Witnessing the response from the students, the adults of tomorrow, gives hope because with this project they are taking charge of their future and challenging inequality. Thank you for the part you play in this with your donations.