Project Report

| Mar 24, 2023
Embracing Equity and breaking down barriers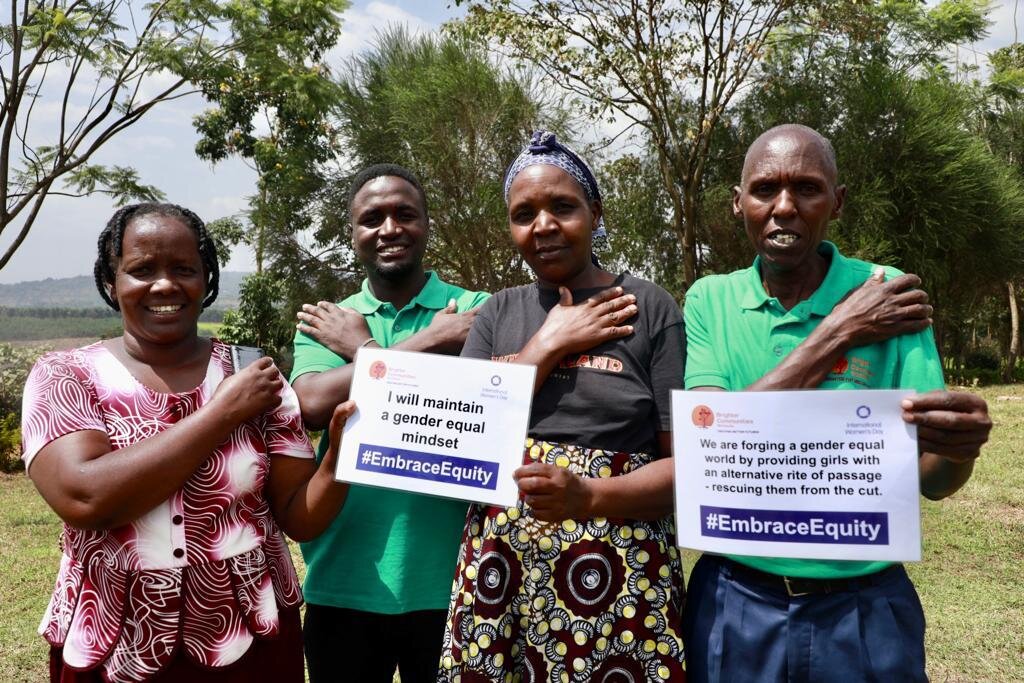 Thank you so much for donating to this project providing families in Kenya with the means to survive through these challenging times. This is a big project with an ambitious target and with your support we are getting there. We say that change does not come overnight but slowly with each person, household, volunteer and donor it grows. Our focus on supporting girls and women while involving boys and men is addressing inequalities, creating lasting change and in the long run helping to lift communities out of poverty.
March 8th is International Womens' Day and we are celebrating and marking this day throughout this month with community workshops. Men and women are taking part at six different locations across the county. They are discussing the challenges women in the community are facing and looking at how these challenges can be turned into change for the better. They are imagining a more gender equal world free of stereotypes and discrimination and talking about the myths and taboos in their own communities that they have the power to break. Each year International Womens' Day carries a different theme and this year it is #EmbraceEquity with the aim of getting the world talking about why equal opportunities aren't enough.
Icebreakers, discussion groups, games and role plays are used with the participants at the workshops. They are challenged to see that if we want to create a more inclusive and gender equal world we need to recognise that everybody comes from different circumstances and with different needs. Equity is about acknowledging that and taking action to address it because providing equal opportunities alone are not enough to ensure all members of the community are included.
In the families where we work, traditionally girls and women carry the load of daily household tasks like collecting water, gathering wood for cooking fires/stoves and looking after the kitchen garden growing vegetables for the family. For girls who have dropped out of school during COVID-19 they are left with limited education and more likely to follow traditional roles. Their confidence and self-esteem is low, they are not aware of their rights and so they are more vulnerable to early marriage, gender-based violence and teenage pregnancy. The cycle of poverty continues.
The workshops taking place this month raise awareness of these circumstances and the challenges including sexual and reproductive health and rights, female genital mutilation, menstrual health and access to education that prevent girls and women reaching their full potential. Armed with this awareness the participants are better equipped to take action that will create change. Keeping their girls in school, taking part in more of our community based workshops, breaking down the barriers that keep us from seeing that gender equality is within our power.
We are participating in the GlobalGiving Little by Little campaign from April 3rd to 7th where all your donations up to €50 will be matched at 50%. Please consider supporting this project again – your donation leads to real and lasting change for the families we are working with.