Project Report

| Nov 28, 2022
Why this project is so important and how it benefits from volunteers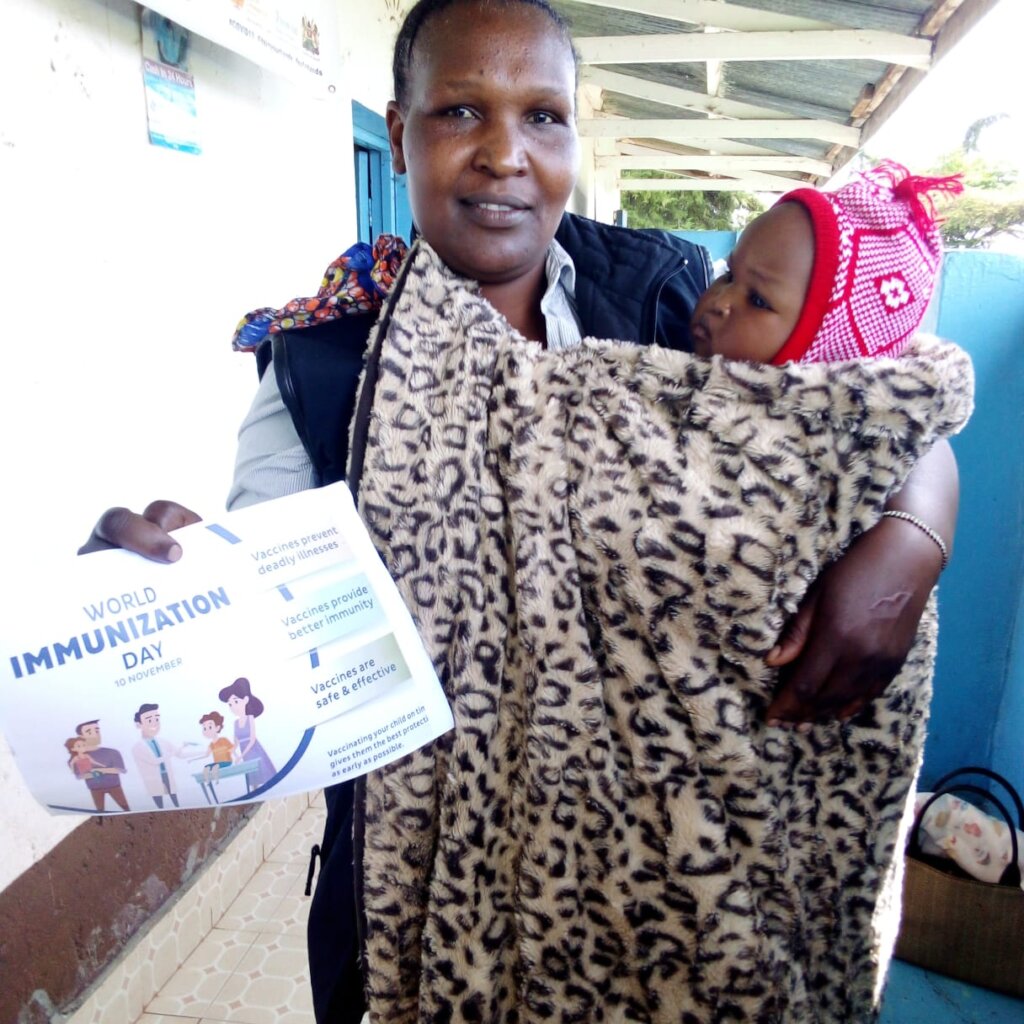 Thank you so much for your donation to this project which continues to provide vital support to the families we work with. Every donation helps us to strengthen communities by giving them the tools they need to build themselves up and make change happen. This is a huge challenge right now as these families face the triple impact of Conflict, COVID-19 and Climate Change.
During this past month, there have been several events and trainings involving volunteers from the community who support the delivery of this project. This report captures some of these activities highlighting how our model of community development works through partnerships and bringing people together.
At the end of October, a community in Kipkelion West were introduced to our programme to provide training and resources to generate income. The people at this meeting included chiefs, clergy, Boda Boda drivers, youth (male & female), department of social services, elders, womens groups, persons with disability and representatives from Savings and Credit Co-operative (SACCO). The meeting shared feedback with each other about the challenges facing the different groups in their community. They discussed which groups should be prioritised when planning business trainings with Brighter Communities Worldwide. This is the first step to putting trainings and resources such as bee-keeping equipment, goats, seeds etc. in place with this community.
November/December is traditionally the time when Female Genital Mutilation (FGM) takes place in certain communities. So right now the community are mobilising against this and instead proposing an Alternative Rite of Passage that will save girls from cutting. Volunteers from Kapsoit trained to be facilitators in their community. This is repeated in many villages as families are encouraged to choose a safer path for their daughters and say No to FGM.
Each month we hold outreach clinics at dispensary's located in hard to reach parts of the county. On World Immunisation Day, November 10th Jagoror dispensary had 57 mothers come with their babies for routine immunisation and 60 children were covered. 53 students received their HPS vaccine 1st dose and 12 had their second dose. A total of 101 students received their COVID-19 vaccination.
Several trainings took place for Community Health Volunteers in the last month on how to operate an ANC tracker. This is the system which follows women through their pregnancy with at least 4 Ante Natal Care visits and encourages delivery at a health facility.
Community Health Volunteers at Chepkoiyo held a dialogue day on November 11th. This is a day to discuss what challenges they have seen as volunteers in their community. Their list included – malnutrition among the children; many teenage pregnancies; poor access to clean water and low toilet coverage meaning not every household has a pit latrine. After discussion, they decided that malnutrition is the number one challenge to be addressed right now and they are planning an action day in their community to highlight the issue and work together to try to improve the situation.
The next big day for donating is Giving Tuesday on November 29th. This is our biggest opportunity of the year to raise vital funds to support this project and avail of GlobalGiving's campaign to #MoveAMillion in bonus funds of $1.2 million. If you can donate again, mark your calendars please!