Project Report

| Jul 13, 2022
Families in Kenya suffering with rising food prices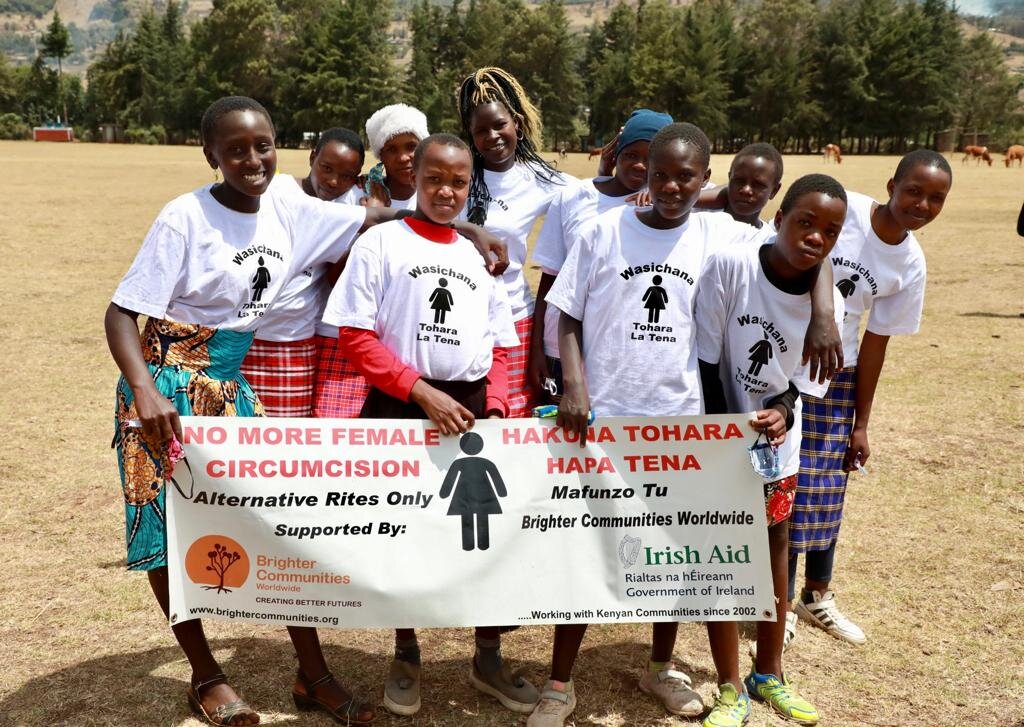 Thank you so much for your donation to this project supporting families in Kenya to survive the fall out of the pandemic. Since the project began, the impact of climate change, COVID-19 and conflict has grown more than we could have anticipated to put families under even more pressure. Your support is so vital and we really appreciate it.
Climate change has led to the worst drought the horn of Africa region has seen in 40 years. In Kenya, drought conditions are northwest of Kericho county where we work and the impact is felt right across the country already vulnerable from loss of income because of COVID-19. The war in Ukraine is driving up the prices of food and fuel as supplies of wheat and oil are disrupted. East Africa imports 90% of its wheat - a staple food source - from Ukraine and Russia. Levels of malnutrition are rising with people going hungry because they can't afford to buy food.
This project is about providing support so that families and the health system become stronger and more resilient so that in the long run the cycle of poverty is broken. Supplies of soap, water containers, PPE, vaccine cooler boxes, fridges for storage have continued to be distributed to community, health facilities and schools in the fight against COVID-19.
When poverty levels rise in the way they are doing, girls and women become more vulnerable. There is an increase in child marriage as families are forced to marry off their teenage daughters for a bride price and because with one less mouth to feed they might struggle less. With early marriage comes a rise in cases of Female Genital Mutilation (FGM). This project supports the Alternative Rite of Passage courses for girls as part of our programme to end FGM. So far this year there have been 48 courses held with 50 girls at each one. There will be more at the end of this year. The courses take 5 days and finish with a public affirmation from the girls, their families, neighbours and village leaders that collectively they stand against FGM.
In response to a rise in teenage pregnancies, we are currently rolling out courses in sexual reproductive health and rights for youth groups in the region. It is so important that girls and boys get to stay in school and finish their education. Knowledge brings strength, confidence and power and young people need this now more than ever if they are to survive the pandemic.
Business training courses offer the tools and skills to learn about business as well as resources for groups setting up income generating projects. Resources included coffee plant seeds, tree nursery tools, goats, sheep, chickens and safety clothing for bee keeping. So far this year, 20 business training courses have been delivered to 283 people. In that number were 169 youths and 56 persons with disabilities (PWD). The 20 groups trained included 6 women's, 6 PWD and 2 mens groups with the rest mixed. We want to make sure that no one is left behind and so priority is given to the most vulnerable in the community.
This project supports programmes that provide for every member of the family so that as a unit they become stronger, communities grow in strength and help each other through. Thank you for being part of this with your donation.
If you would like to donate again, then next Wednesday July 20th GlobalGiving are offering matching funds as part of their July Bonus Day campaign. Keep an eye out for messages from Brighter Communities Worldwide about this campaign and how your donation can be amplified with matching funds!
Stay safe and thank you so much for your support.
Rose Hennessy
on behalf of Brighter Communities Worldwide