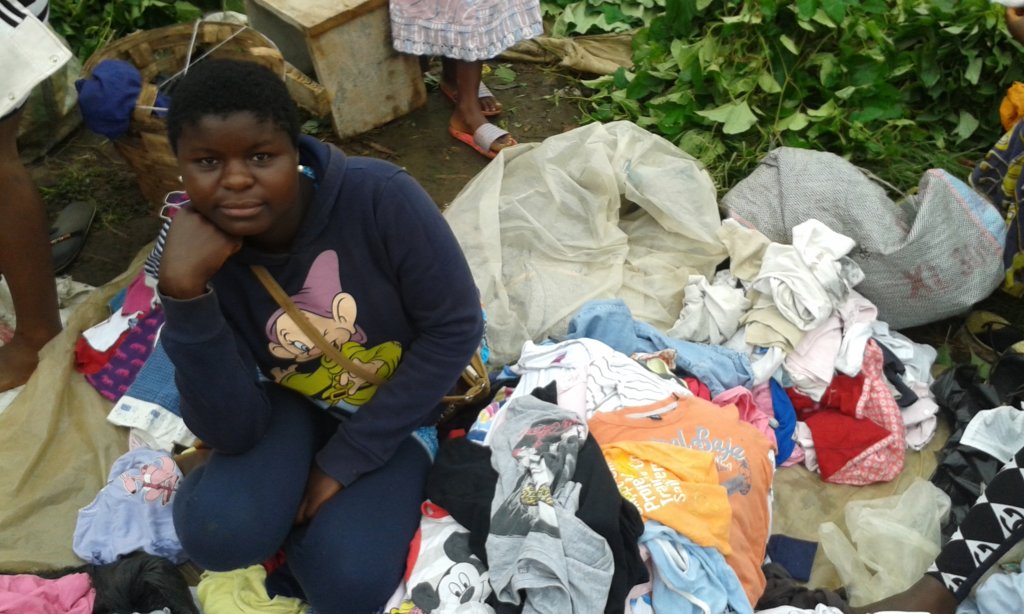 Project Drawdown is an environmental nonprofit trying to fight global warming. This past April they published Drawdown, a comprehensive plan to reverse global warming. They gathered a qualified and diverse group of researchers from around the world to identify, research, and model the 100 most substantive, existing solutions to address climate change and devised a plan to roll back global warming within thirty years.
In this link you can find how they rank their solutions
We were surprised to find out that this project would rank as one of the most environmentally impactful you could support! We directly work on solution #7(Family Planning, directly with lessons and distribution of contraceptives at will, and indirectly by improving their economic situation and empowering them to take decisions on their bodies) and have impact also on solution #6 (Educating Women and Girls, as some girls go back to school and higher education after working with us, and all participants send their small girls to school) and #69 (supporting female smallholders, a majority of our girls are also farmers) Do you want to do something about global warming? It turns out you have been doing something already! You can get the details following each link.
So thank you again for supporting the environment, we all need to take part on this fight.
You must be eager to know what happened to the last 13 girls supported with a second level grant. They have been using your donations to grow their businesses and diversify. Check out some examples:
Remy, who you might remember sells clothes, has also started trading banana, and has bought materials also to continue her sewing work in her house. "In the months to come I will be having a shop of clothes"
Gladys has grown the banana business significantly and added plantain. "I have been doing the banana business since 2015. My dream is to go back to school and complete my education right until university"
Lizette keeps growing, focused on clothes. "I will buy in Douala full batches of clothes, which will give me much more profit than buying from those who go to Douala themselves"
Ernestine has decided to continue with her snacks business (kandah, it´s cow skin. It might sound weird but it´s a big thing in Cameroon and Nigeria!) and has also joined the banana trade. "Before December I will open my account in Credit Union and start saving there"
Antoinette, who is doing yogurt, has now also started cooking and selling pepper soup and buying and selling banana. "My goal is to have my own meter [electricity, as opposed to paying to other consumers to get electricity like now] and to have a bigger fridge for my business."
You must have noticed a lot of talk about Banana. Tole is a farming community and Douala, not far from Buea, is the biggest city of Cameroon. Traders keep coming to buy banana from Tole market and the supply seems to never be enough, so many of our girls are diverting to that business since 2015. They mediate between the farmers from the rural communities around and the traders that come to the market. Some are hoping to eventually become higher traders themselves. (It has been hard to get pictures of them in their business places as trading takes place as early as 4.00 o'clock in the morning. That's why for those involved in that trade you will only see interview pictures).
You might also have noticed that many girls are selling clothes, Buea is the fastest growing city in Cameroon and there´s always market for that. Sometimes I see four of them (Remy, Lizette, Esther and Bibian) lined up one after the other in the market. (I could not take a pic because Bibiana was having and inflated tooth and refused!).
And some more are coming! Next Tuesday we are giving out grants to another 20 new girls, who were trained this week, but let's not rush, you will get to know all about that next month.
Thanks again for everything you have done, allways remember all the good things that are happening in Cameroon thanks to you.
Links: