"I had been living in an empty room. But with this business I have been able to buy a matrass and some things, now I have my own space" - Lizette
"If my husband would not bring money. I would sleep hungry. Now food is enough for me and my family." - Cecile
"some days I was hungry. Now I help my family, my mother, my husband. We are thinking of buying a small plot now." - Ernestine
This Wednesday 5th of April we met with 13 of the girls in our training house in Tole. These are some of their testimonies after 4 months in the program.
After 4 months of careful monitoring, we had set to support again these 13 girls, while 6 remain under observation for another month. These last 6 have not shown the same level of consistency and we wanted to give them some more time to get more experience before we continue to the next level. We also have 3 defaulters, 3 girls who have changed their residence to other towns. This is really normal, we deal with a very mobile demographic. We can reintegrate them into the program later if a set of rules are met, as we have done many times.
The session lasted for half a day and we covered different topics.
First, we revised what has changed in this 4 months, then we set their goals for the future:
"My husband is building a house, I will also be helping to buy blocks so we do it faster. By the end of the year we will live there." - Cecile
"I want to support my 2 brothers in technical schools, the school fees are no joke so if I can contribute half of it I will really help." – Blanche
"By the end of the year I want to have my own fashion shop" - Remy
With our goals clear, we set up to talk about the problems of the businesses, and ways to overcome them, then some of the girls showcased their different strategies:
"Borrowing [to clients] had really become a big problem for me. People will not pay me back. Now I don't borrow anything to you without taking something of value. I have 3 gas bottles in my house of people who could not pay at the moment. They must always come for their things so they don't play me." – Blanche
"The market has been too slow because too many people have been copying my recipe in the area, so I decided to walk with my food door to door, I went with Antoinete [another of the girls, she sells iogurt also walking around] and sold everything very fast" - Christina
We spent the rest of the day working on their business plans. They had spent the past months thinking, comparing options and planning for this opportunity, so it was not difficult to put it in writing. Many of them filled the whole plan by themselves, then the fastest ones helped those who have more difficulties with writing. We let them do and just supported when clarifications were needed.
A sexual education session took place to close the day, all male staff from REO abandoned the room and the girls were left with Sylvie, our newest volunteer, who gave a quick overview on sexual reproductive health and distributed 120 condoms among the girls.
This Friday all of them received their second grant of 50,000 francs (about 80 dollars) in front of the village council. Next month you will get to know what are their doing with your donation!
Thank you so much!
P.D: We almost made it. This project was selected among the 5 finalists to compete for 2 permanent places in the GlobalGiving Girl Fund. We were selected because 1) you gave us enough support (so many new donors! So many individual donations in this short period of time!) to show that we have a strong network of people believing in Reach Out Cameroon and this project. Thank you again for your support. 2) we had a solid project and expansion plan, the learning cycle we submitted to GlobalGiving was evaluated by a panel of experts. We had written about how we managed to turn 10% implementation of bookkeeping into more than 90%. They loved your project.
Sadly, the other 4 projects were also really good and we were not among the 2 selected, we are sorry to disappoint you, thank you again for your amazing support and we will keep working harder every day.
P.D2: As promised in the last report, all participants have been registered with a mutual health insurance program. You can see some of the pictures bellow!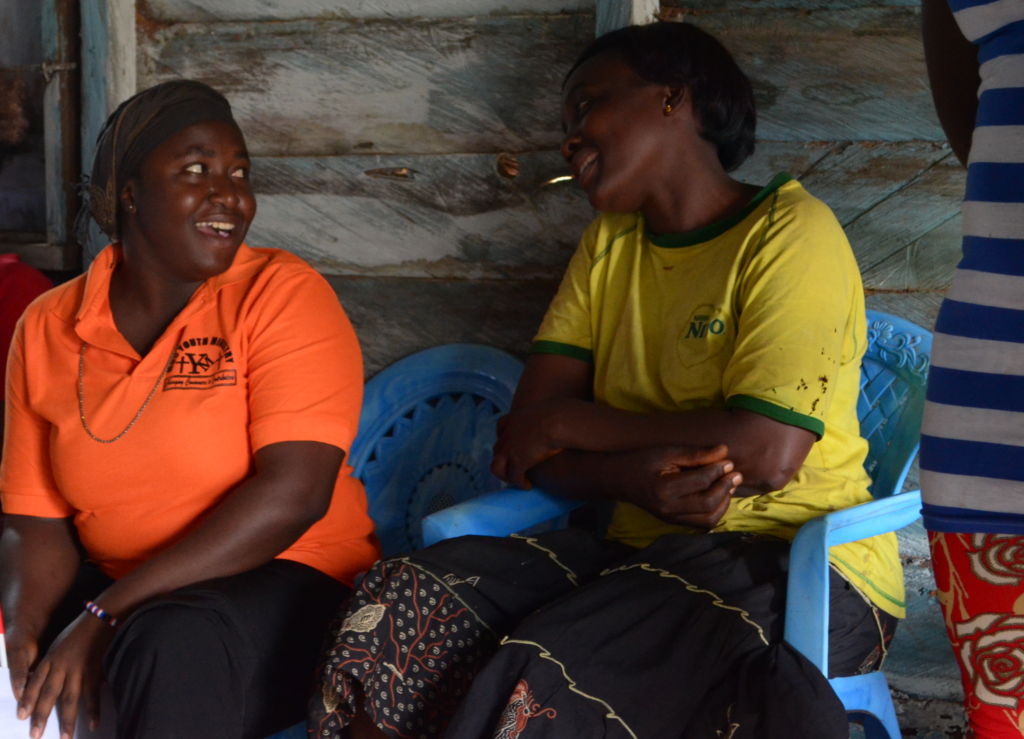 Links: