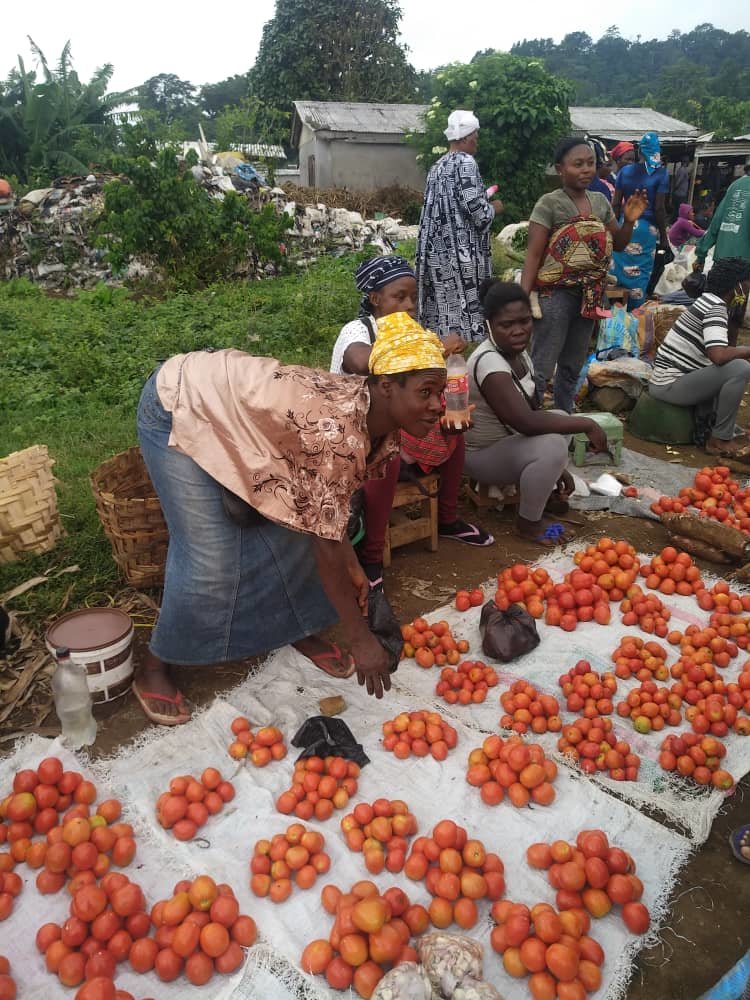 Winifred is a mother of 6 who was forcefully displaced from Banakuma in Wum Sub-Division of the North West Region to Buea (more than 500 KM away). Before the crisis, Winifred and her children depended on Agricultural produce for survival. Though life was tough, they had always managed to provide for themselves. In the wake of the crisis, Wum became a battleground for the Non-State Armed Groups (NSAGs) and the state Military. The frequent confrontation between the two groups exposed the local population of Banakuma village to casualties. Houses were burnt, people killed, and the environment was constantly tense.
When asked of the whereabouts of her husband, she replied: "He left me years ago for another woman." So Winifred is a single mother of 6.
As the intensity of the war increased, Winifred decided to flee the village with her children. "I could bear living in the bush with my children, but looking at rate at which young boys were picking up arms I feared my son, who was forced to drop out of school, could also join his peers". Though it was not an easy decision to make, circumstances forced Winifred to heed to her friend's call to come and live with her in Buea.
When she arrived Buea in 2018, she lived in Tole with a friend of hers. There, Winifred engaged fully into tea harvesting together with her sons and daughters. More than half of the population in Tole depends on tea harvesting. Though the pay is very little and the job is intense, most of the inhabitants especially displaced persons like Winifred embraced it wholeheartedly. "I stayed in a camp house with my 6 children in a thatched room. Comfort was not a priority for me. I left the village with a mattress and some few belongings."
Winifred bought a basic tea harvesting machine for 6000 francs ($12). 1 kg of harvested tea will earn the laborer 30 francs. With the machine, she and her children could harvest between 45kg to 50kg of tea a day. Winifred could make 7500 CFA ($15) a week which enabled her to cater to her 6 children. The machine was fast but had its disadvantages. It was heavy and required a lot of energy for it to work. Because of this, she took ill with chest pains, cough, and catarrh. At times she would vomit blood. The money she made from the harvest was instead used for medication. She stopped the work and moved to Small Soppo in February 2019, there, she rented a room for 4000 francs a month ($8). Any time it rained, Winifred and her children could hardly sleep because the house had too many holes on the roof.
While in Small Soppo, she engaged in tomato business. She will go to a farmer, buy a basket of fresh tomatoes which cost about 4000-5000 CFA ($8-$10) go to the market and sell it. Every day she would make a profit of 1500 francs ($3). Depending on the turnover and the season, she could make 3000 francs ($6) a day. Some months after, she moved to another house where she paid the same rents.
One of her neighbour's friends came from Douala looking for a child to live with. The neighbour took the friend to Winifred's place and her 12 years old daughter accepted to go with the woman. The woman assured her not to worry that she will send her daughter to school in Douala. But time has passed, and the situation of her child is not clear. "I am so worried about my child. It's been over a year now since that lady took my child I don't even know where she lives in Douala. Each time I till the lady I want to come to see my child, she will tell me that they are coming to Buea. My child does not go to school. But I speak with her on phone, and she assures me that all is well. But I am still worried about her. I am so worried because I am not educated and won't want my daughter to end up like me. It disturbs me because I want her to go to school and not to end up like me".
One day, the landlord asked her to leave because she was not paying her rents on time. She was given three days to pack out of the house. She had no money to go to rent another room. While in the market, she heard a lady talked of Reach Out and how it has helped her stand firm in the business, she traced the whereabouts of the organization and came to the office. She explained her story, and a staff was sent to the compound where she lives to verify the authenticity of her story and make more inquiries, she qualified for the program and had immediate needs. The organization paid her rents for 2 months including Electricity bill from an emergency fund, and she was given a business grant of 30,000 francs ($60) and introduced into the Keep a Girl Alive project (this project).
In May 2020, she was given her second level business grant of 50,000 francs ($100) which she has used to expand her business with other provisions like rice, soap, beans, groundnuts, Maggi, and salt. "Thanks to REO I can afford for my rents without stress, my children have their three square meals a day, I made my savings of 50,000 ($185) in a Market Njangi and I can say I am debt free, though my last child frequently gets sick, I can afford her drugs and other health bills".
Thanks so much for your generosity. This is how far your donations go to change women's stories in the world and make them believe in themselves again. As at May 2020, Winifred had a working capital of 70,000 ($120). Reach Out is following the case of her daughter in Douala and we hope to give you good news in the next report.
BONUS DAY:
Today, starting right now, and any donation above 100$ will be increased by GlobalGiving. If you give 100$-500$, they add an extra 15%, 500 to 749 will be 30%, and if you give 750 to 1,000, your donation will be matched by 50%.
Also if you sign up today for a monthly donation the first donation is doubled.
Consider supporting our work so we can continue helping fighters like Winifred.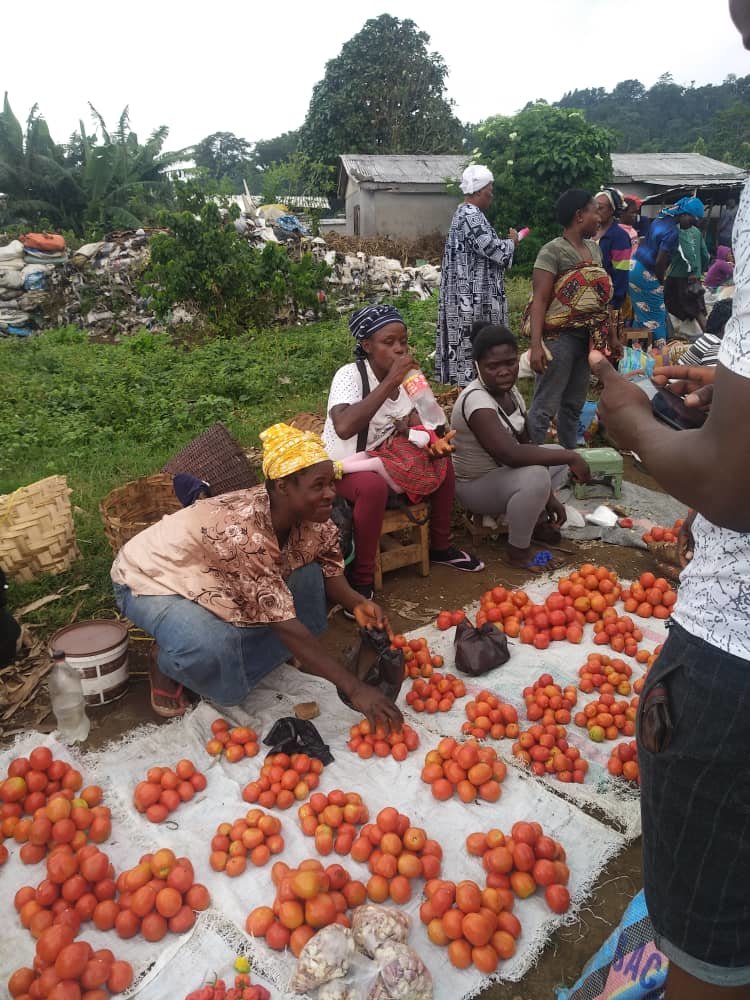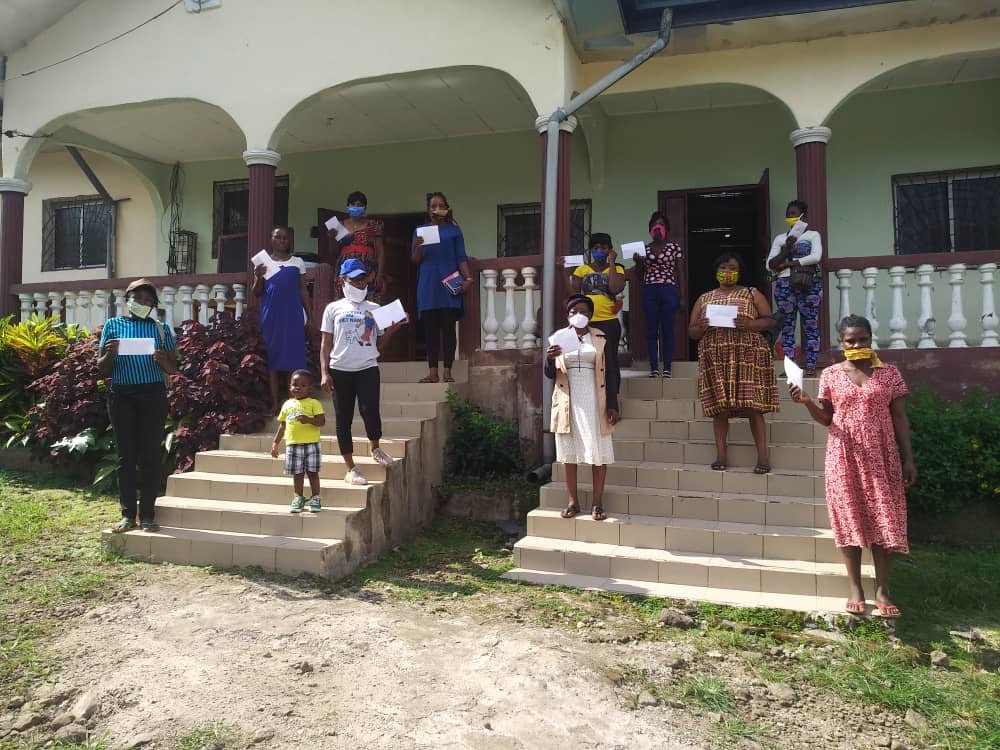 Links: