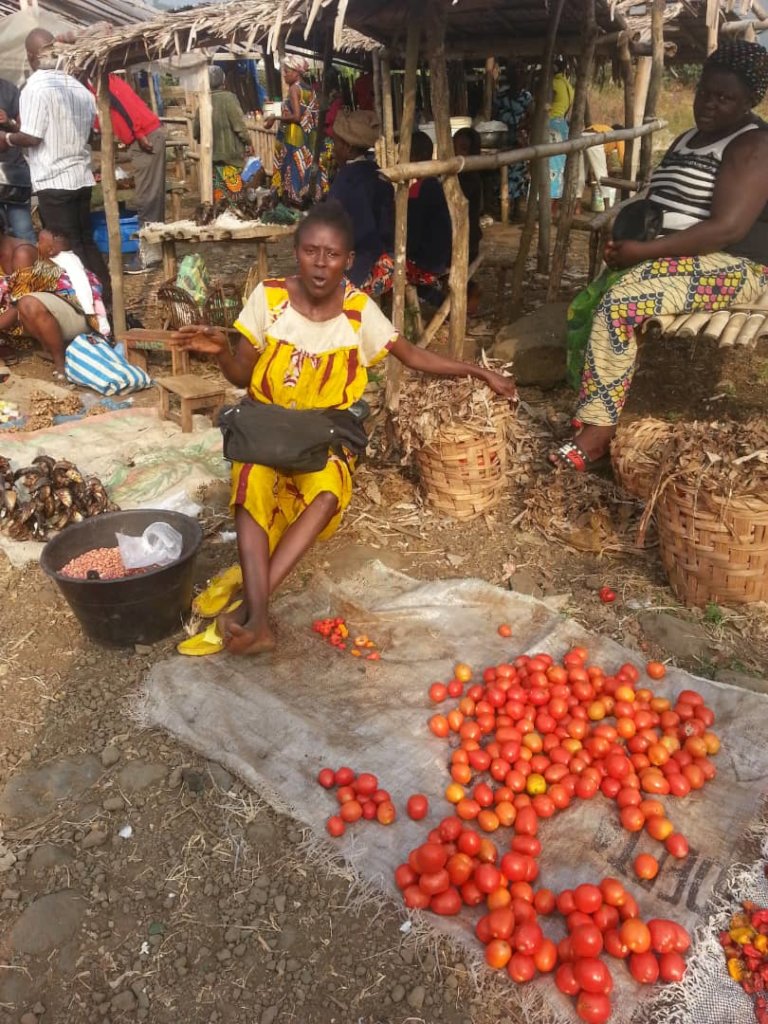 It was another challenging season for our participants as some of them were at the verge of losing everything due to the Anglophone crisis. Some businesses could not survive the conflict, while some have persevered all throughout this period. Most of the participants had to change their businesses. Overall, the period was not a favorable one as their average profits dropped by roughly 20%. But despite this situation, our participants are still defying all odds and making a living by themselves.
Melvis has been with us since March 2018. She sells fresh vegetables like pepper, onion, okra and tomatoes. She did not move during this year, while the conflict was escalating, but rather stayed back and continued with her business. Despite receiving threats from the military she didn't want to move. She was accused of being the one feeding the guerilla.
As the conflict grew more and more violent and most people abandoned Tole, (August 2018) her store became one of the few ones in the village. She gained more customers and had to increase her supplies. At the point where the heat began cooling down a bit, Melvis had gained a larger market. During that period she made a profit of 194,700frs (roughly 400$) with a loan of 60,000 francs we gave her during that period. Nobody else would have given her credit in such an area and period, but that's why your support is so important.
Melvis determination encouraged the rest. Besides the store, she has also created a small bar where she sells the local drink (palm wine). She dedicated a lot of time on both her businesses and while others were scared of investing their money, she took the risk and grew her business to where it is today. She was able to pay back the loan in a period of one month and took another for 120.000frs. She was admired by many. She is focused, push-pull and she is always available for follow-ups and does bookkeeping every day. She desires to see her children being educated and to live a comfortable life some day.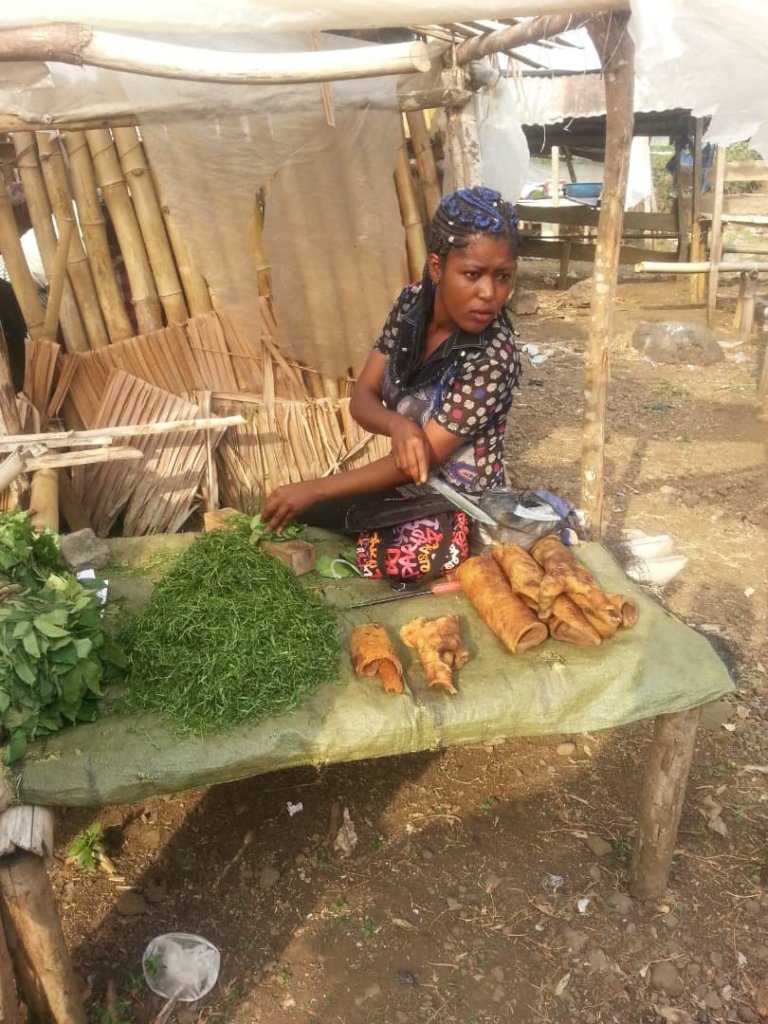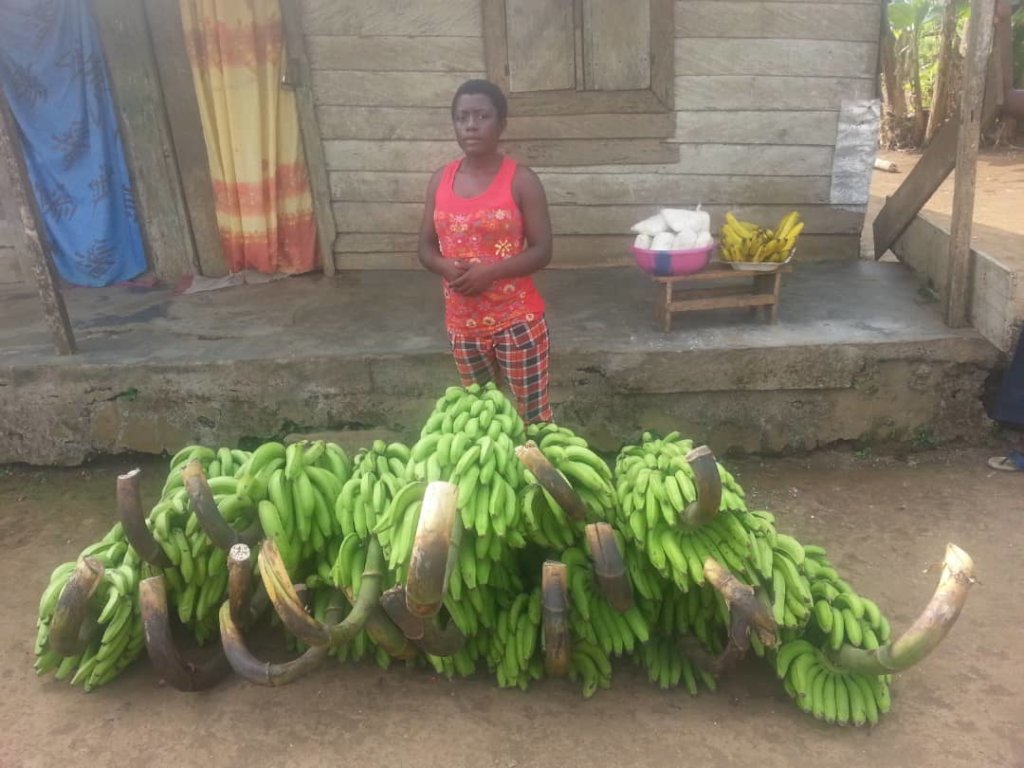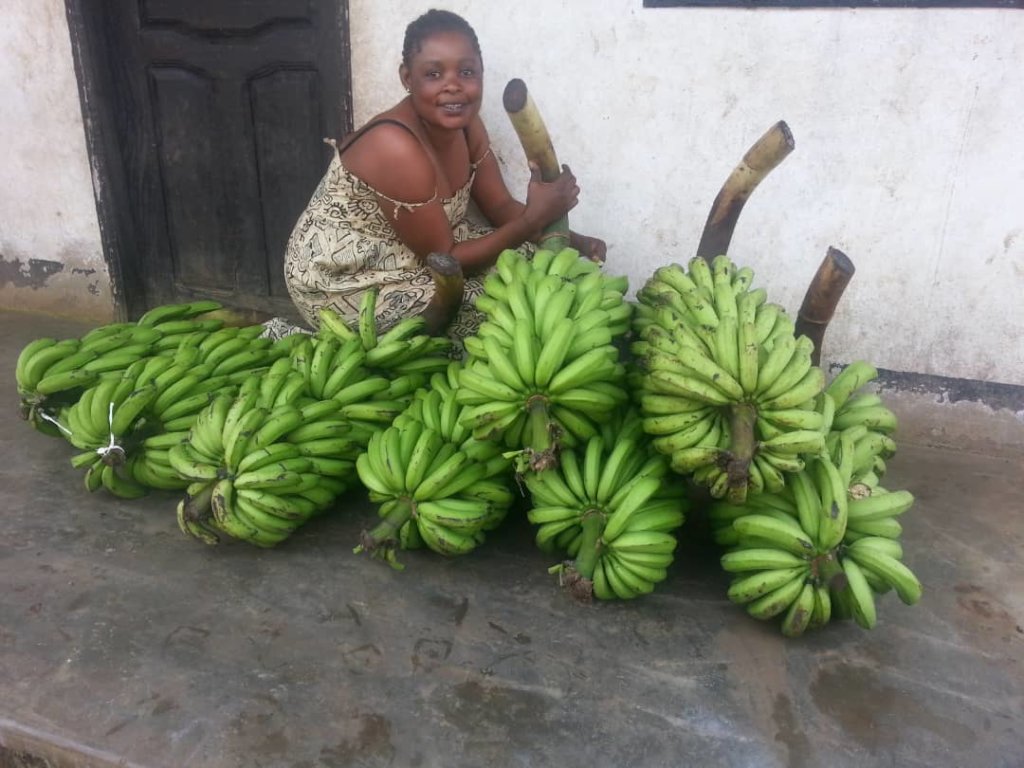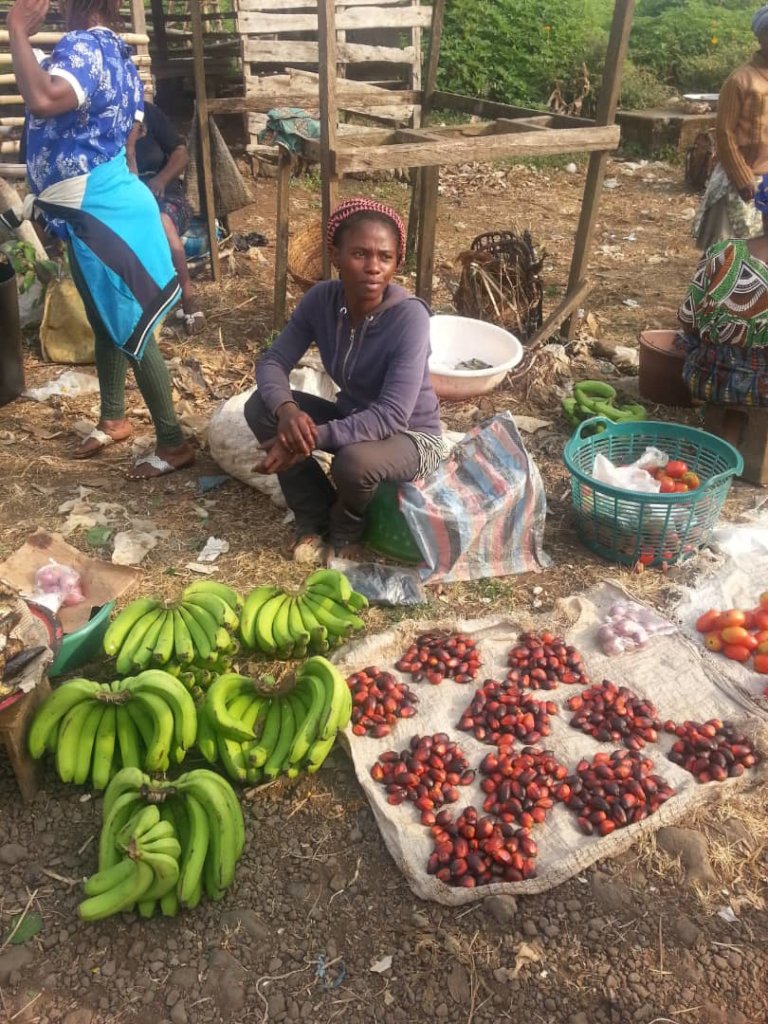 Links: