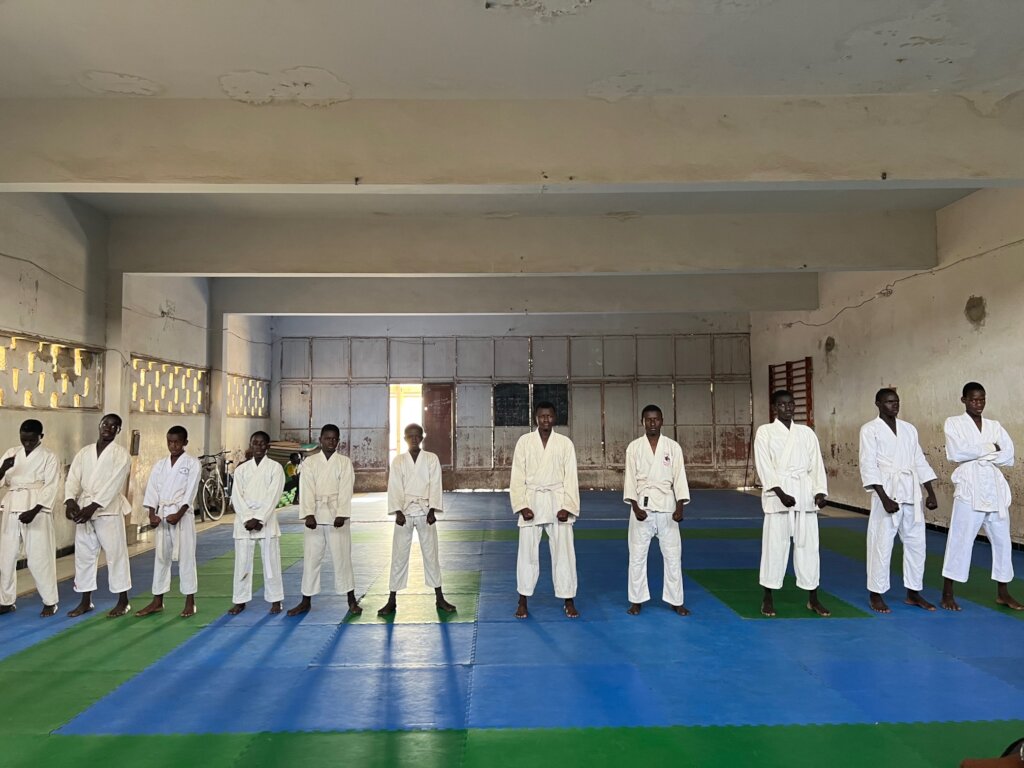 As we approach the end of the year, we want to thank everyone in the global karate community and outside it who has supported Maison de la Gare's Karate Can Kick Hopelessness project, and ask for your help for the coming year.
Founder of the program, Robbie Hughes and I were able to return to Senegal this summer for the first time since the pandemic began. Thanks to donors, an epic karate tournament for the Maison de la Gare talibé karate kids was hosted that showcased the progress that long-time karateka have made. And, the passion and determination of talibés who are newer to the karate program was truly inspiring. While we were there many new students were invited to join the dojo, Sor-Karate, as part of the Maison de la Gare contingent. And, a grading test and ceremony resulted in many proud, new yellow belts.
The karate program at Maison de la Gare has been an amazing success for the forced begging street boys of Saint Louis, known as talibés. In the eight years since a young Canadian boy, a new black belt himself at the time, brought karate to Maison de la Gare, hundreds of vulnerable kids have benefited from the sense of family and community that karate brings. They have had a chance to develop the confidence, perseverance and discipline that martial arts offers. And for children living on their own, surviving on the streets, forced to fend for themselves, the value of self defence skills cannot be underestimated.
43 talibe karate students currently qualify to renew their memberships at the local dojo, Sor karate, or join for the first time. It will be impossible for them without our help. More students are ready and desiring to be registered in the dojo program now, at one time, than ever before. Dozens more participate in the morning karate classes at the Maison de la Gare Center that Robbie began, now taught by Boiro, under local dojo Sor Karate and Sensei Ignéty Ba's supervision. When one thinks of the life these kids live, the forced quotas of money they must deliver daily to their controllers, the lack of parental, or any supervision they have, their malnutrition, and lack of educational opportunities, it is not difficult to understand just how important karate is in these kids lives. And, it is amazing to think of respect they have for their senseis, and their discipline, washing and caring for their own uniforms, caring for the dojo, attending classes many times a week, often after hours of forced begging.
For the 43 hopeful students, in order to pay the annual registration fee, the monthly dues for a year, twice a year grading fees, and WKF federation licensing, the annual cost is about $100 each. Each January when the annual registration renewals are due, Maison de la Gare needs to decide how many karate students can be supported in the dojo program this year. 43 kids are hopeful that the answer will be 43. We are asking for your help to sponsor one or more karate students in Senegal, so they all will get to continue in the sport they love, and that is such a wonderful life opportunity for them.
Thank you with all our hearts from the founders, providers, and partners of the Maison de la Gare Karate Can Kick Hopelessness program, and from all the kids who are its benefactors.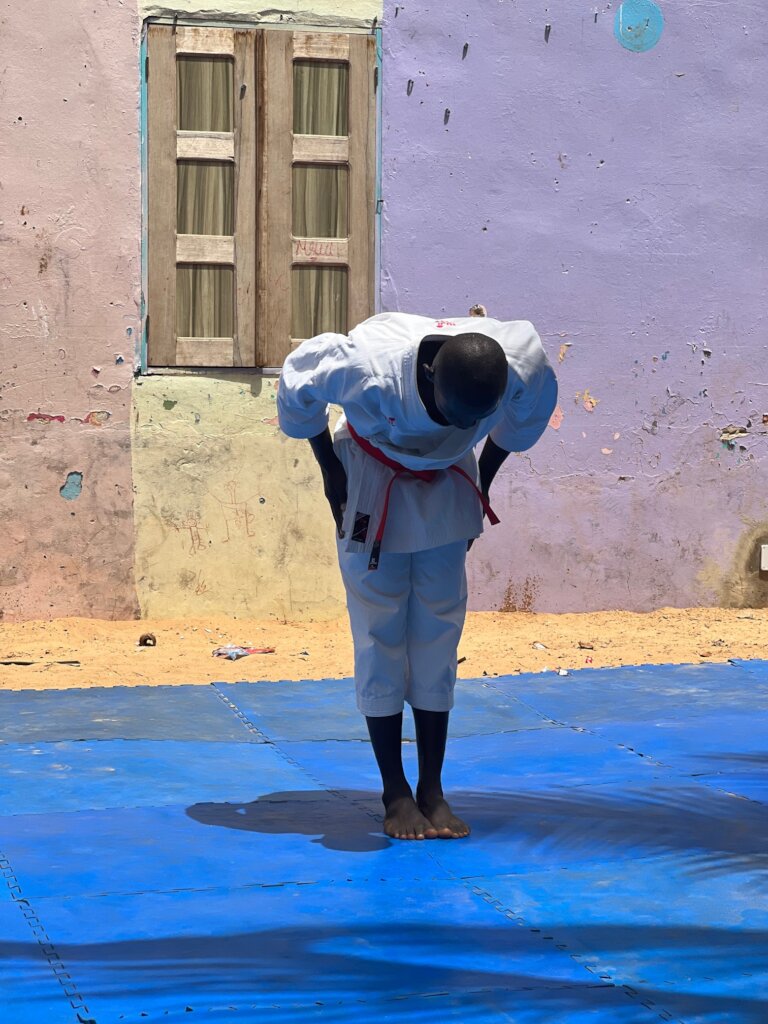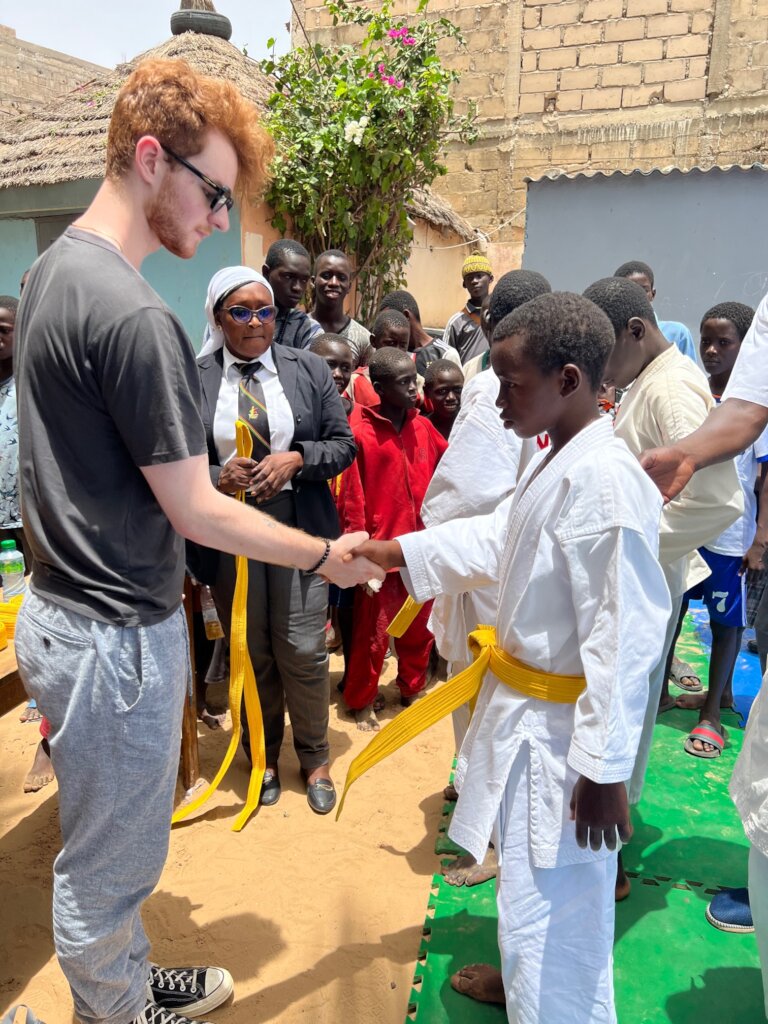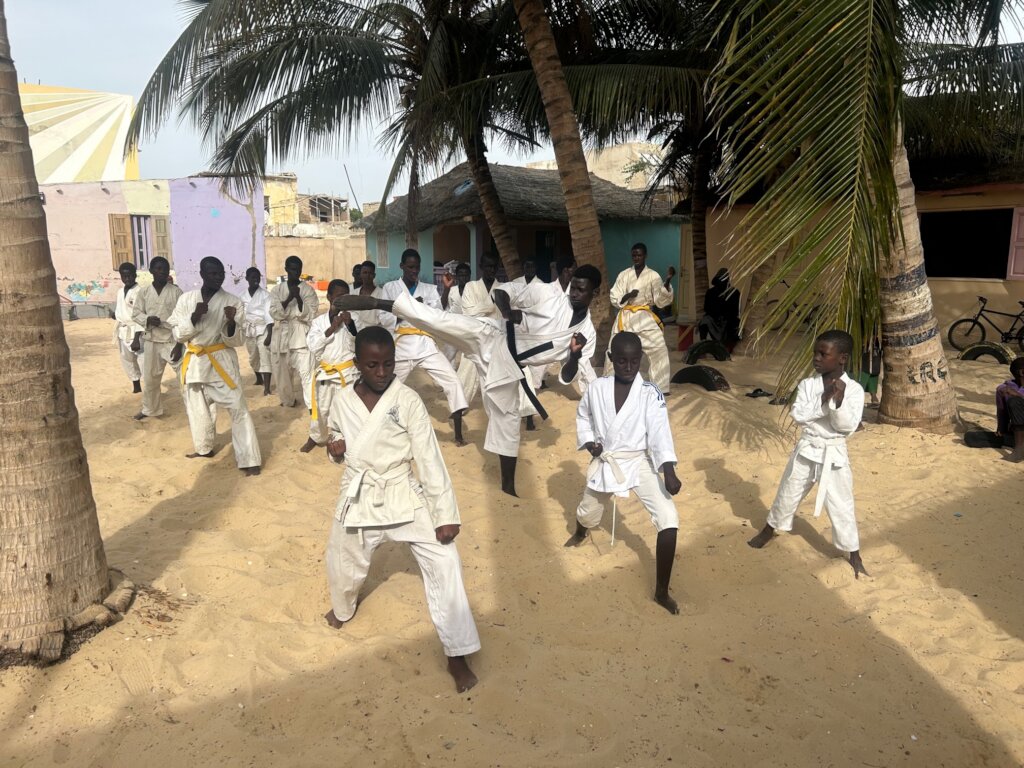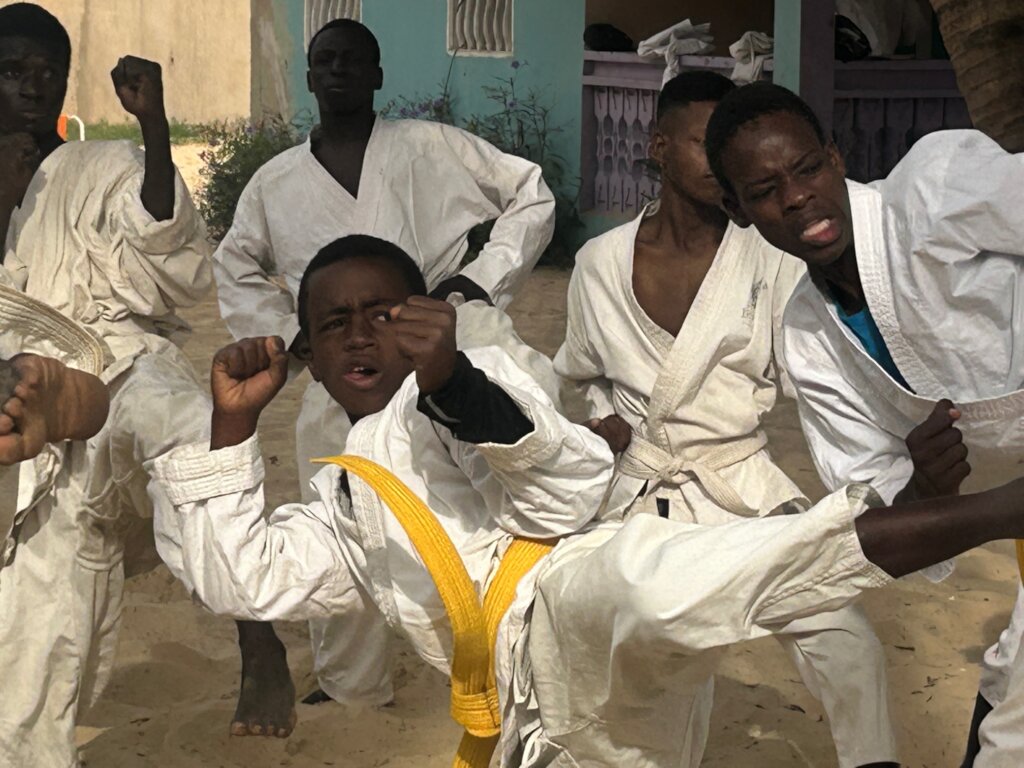 Links: