Karate is life. Life as it has the full potential to be, life at its best.
Recently, when preparing to test for my Nidan (second degree black belt) I was asked to reflect on what karate has meant to me.
I began to understand that the possibilities might be limitless when I first earned my black belt. The feeling I had upon wrapping my new belt around my waist was a surprise. It was not that I did not feel I deserved my belt, I did feel worthy of it. But, I had a strong sense that the years and the hours and the pain and the perseverance and the triumphs that got me to this point were an almost insignificant warm up to what could be ahead. My first degree black belt had provided me the key to unlock a door to a limitless future of learning and growing in martial arts and as a person.
As I tied my black belt for the first time, the tears in my eyes and the thrill in my heart were not for the pride of achievement of reaching a goal. Rather, they were in recognition of a newly realized truth. I was now looking through the open door to the rest of my life, and I was about to step through. I did not know where the path winding away on the other side of the door would lead, but I knew it would challenge me. I was committed to working for each step. I knew that by walking this path I would become more. And, I knew that this feeling and this limitless future filled with possibility is also waiting for each of the karate kids of Maison de la Gare.
As I bowed to my Sensei as a black belt for the first time, I felt all of the Maison de la Gare - Sor karate kids in Senegal bowing back to me. They would understand. Some of them already seem ready to step through the door, in earning a green belt, or even a yellow. Some of them felt it the first time they tied a white belt around their waist.
The extreme adversity these children have faced in their short lives seems to have handed them the key to recognize that they can use karate to unlock the power in themselves to take control in an out of control situation. It took me five years of karate training to figure out that pain and fear are messages from my body that I have the ability to set aside and that the greater the adversity I face, the more powerful and peaceful I have the potential to be, the more the master of my own destiny I can become. I watched the look on the face of Ahmadou as he won the championship at his first karate competition. From the tears in his fierce eyes, I knew he was looking through that door with new certainty and confidence in the possibilities for his own future. I watched Bouaro step through the door as he was granted his black belt in Senegal. The obstacles he had to overcome as a begging talibe to earn his belt dwarfing anything I had experienced or even could even begin imagine.
Karate is a gift. It offers the children of Maison de la Gare a key to life, just as it did for me. The paths we will follow are unknown. They will have many bends, valleys, and hills, even mountains, I expect. But, as I trust this is The Way for me, it will also surely be for so many of the Maison de la Gare -Sor Karate kids.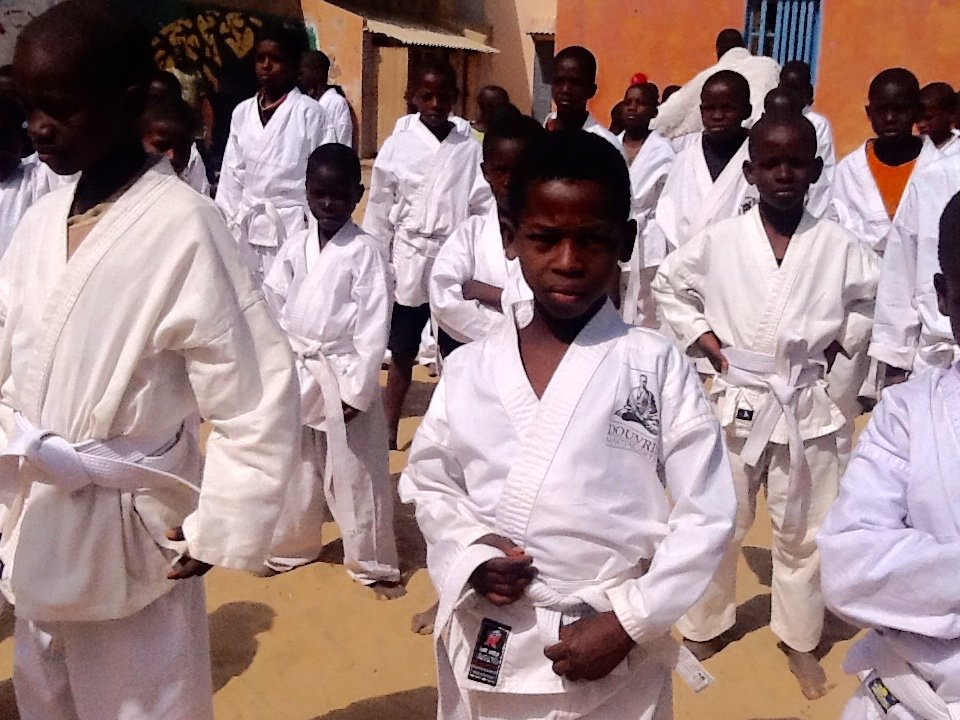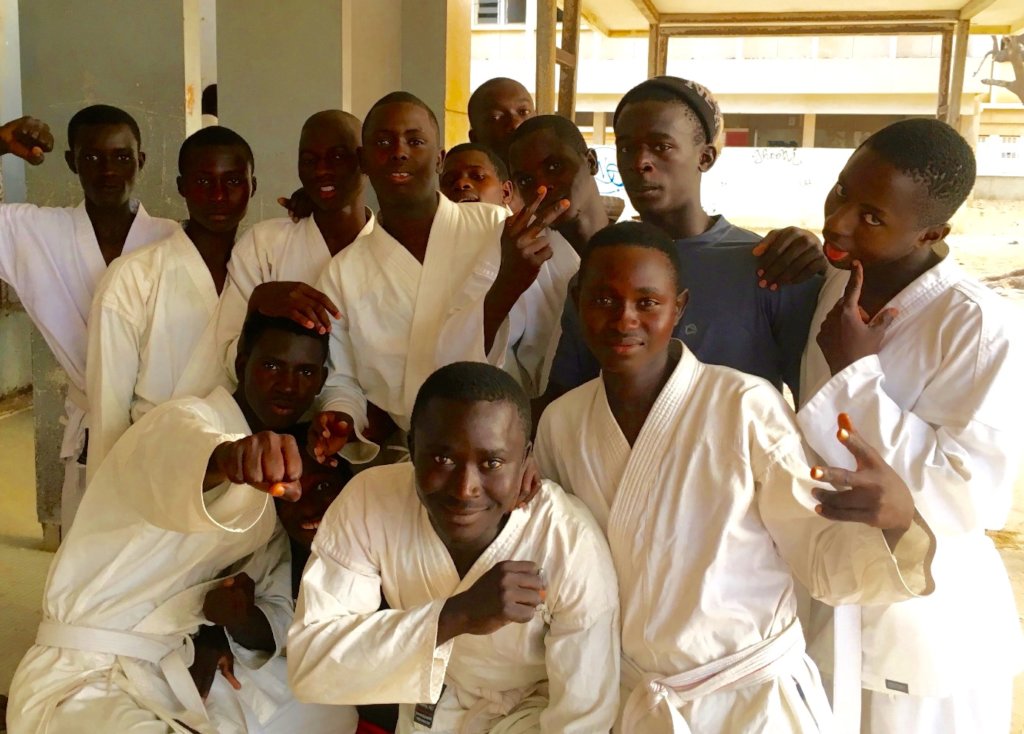 Links: