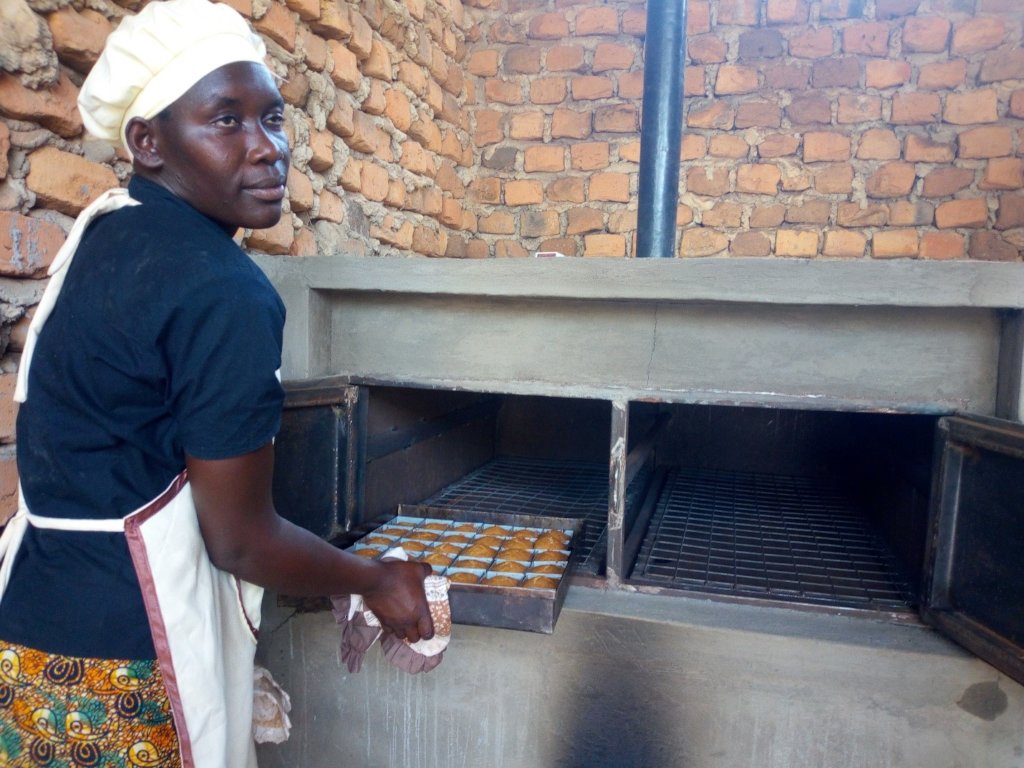 Karacel Bakery & Training Center most important goals is program sustainability and strong positive outcomes for our women. Through Karacel nearest strategy of moving Bakery to a larger town "Lira", providing 40% of profits to programs for women and girls managed by FICH and providing business training opportunity are great opportunities to create more impact and business expansion. We are continuing to perfect and expand our product offerings to work towards the program's sustainability. The unique capability of revenue generation along with managing costs, building leadership from within, and growing Karacel Bakery customers including Small and Medium Entrepreneurs participation will ensure our financial sustainability and greater overall impact of the program.
Community partnership of Karacel has been essential and diverse since its inception. Of recent, our Director of Programs Ms. Haley met with different stakeholders in London, New York and Texas to share with them Karacel Bakery unique strategy which buys soya beans from rural women farmers and then employs women to make soya flour and bake soya cakes/bread. The strategy helps to improve household incomes while providing women with essential job skills. The products (soya flour, cake, and bread) are also beneficial to the community. Soya flour is high in protein and an essential measure in preventing child malnutrition. By making these products available to the local community, we are providing access to more nutritional food for families. Finally, 40% of the profits from Karacel Bakery are invested in girls and women through development programs managed by FICH. The remaining 60% of the profits are reinvested back into the business and the development of its employees.
The idea that a program like Karacel Bakery & Training Center has true social relevance and could help individuals implement change in themselves. We are partnering with community of generous individuals who are touched and want to see change in the most vulnerable rural women trapped with low income, holding high family responsibilities and with low or no formal education and skills to start their own businesses because of being the poorest of the poor and oppressed due to gender inequality.
Our public exposure locally and internationally made by Director of Programs with assistance of oversea board members has allowed Karacel Bakery and Training Center to find friendship, encouragement, mentorship, and a pathway to sustainability.
In the next couple of months, we're putting efforts to achieve our goals such as increasing number of ambassadors, volunteers, In-kind support and financial donations to ensure Karacel Bakery & Training Center is fully functional with all components to create desired impacts.
We're gratefully and very humbled with your support and again ask you to continue lending your help to ensure we meet all Karacel Bakery's targets.
Thank you to our Donors, Friends and Mentors for your generosities!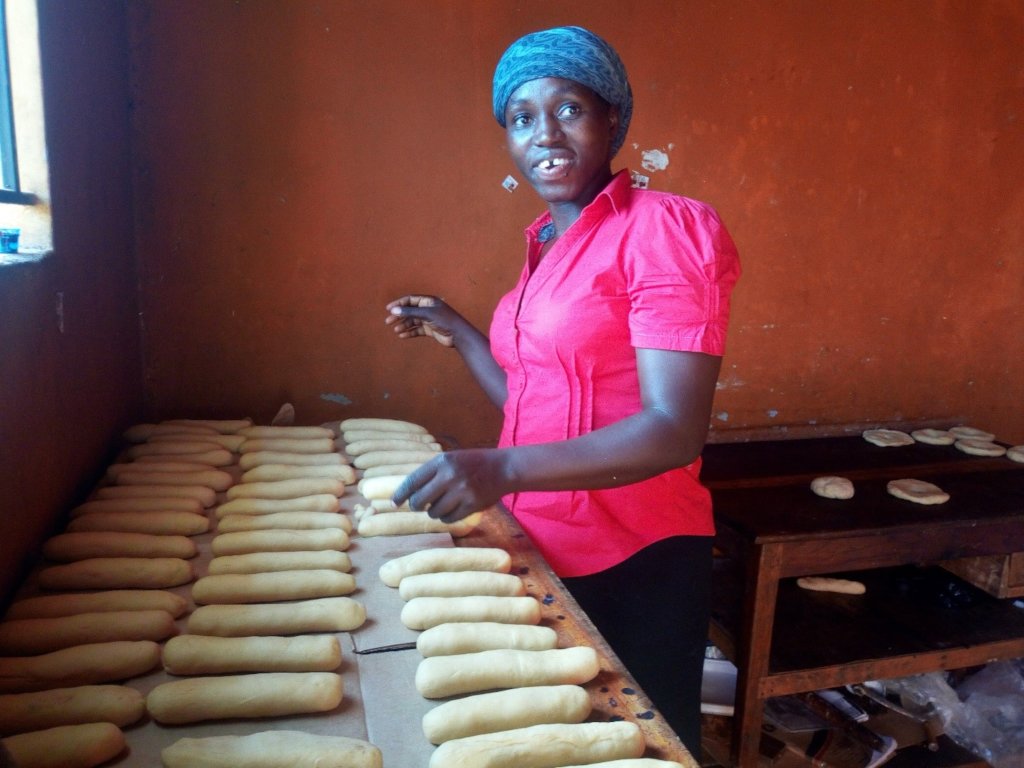 Links: