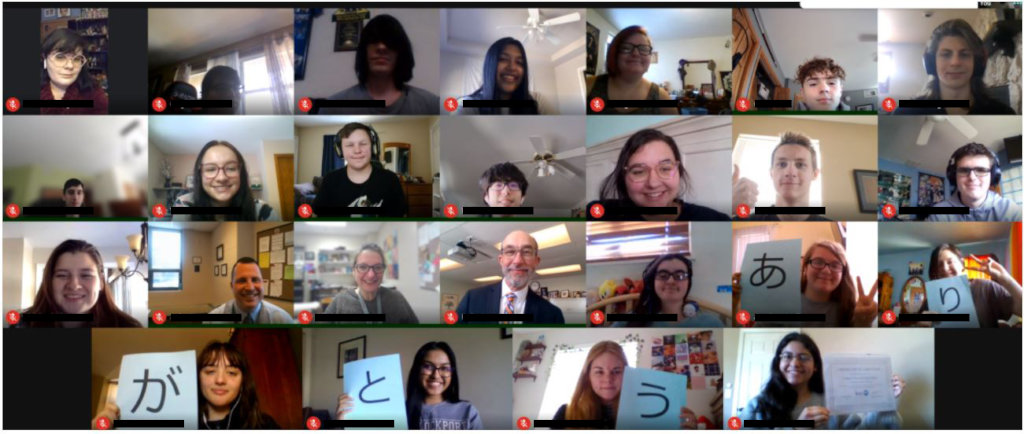 For this report, we are excited to share a perspective from one of our teachers and what the experience was like for her and her students. Button sensei has participated in Global Classmates for the past four years and her students have been very energetic and actively participating in the exchange!
Global Classmates has truly impacted my students' learning. My main goal as a teacher is to help students achieve a certain level of proficiency and appreciate the Japanese culture. Over the past 4 years this program has become an integral part of my curriculum as I strive to reach this goal.
Proficiency: Before the school year starts, our Global Classmates coordinator holds a virtual planning session with the teacher from my partner school in Japan and myself. During that time, we give input as to what the discussion topics will be. Each teacher chooses half of the topics. I always align mine with the curriculum being covered at that time. For example, we start with "your favorite food" topic in the food unit. This allows students to see the topic discussed by native speakers as well as offer them an opportunity to apply what they are learning. During class, we will often highlight a post from a Japanese student to check for comprehension of authentic text as well as work together on how we can create probing questions in Japanese to keep the dialogue going. My students know they will never be graded on grammar accuracy when posting or commenting. It is a time for them to experiment and have fun with the language. They need to see not only how far they have come, but also be able to further develop their language skills in a safe, low-risk environment. It has also been exciting to see when my students connect on their own after the program with their peers in Japan. This experiential learning is not forced through extrinsic means such as grades, but rather intrinsically motivated.
Culture: The posts include photos and videos to make learning more effective when incorporating culture. For example, my students can actually see the food students from their partner school are discussing in the food topic. Moreover, my students absolutely love the omiyage exchange. It causes them to contemplate who they are and what represents their own culture when determining which gift to send to their partner in Japan. When they receive the omiyage from their partner school, they are thrilled to see what the contents are. Inadvertently it makes them reflect on the similarities and differences of their own culture and that of the Japanese. Lastly, my students were able to actually meet students from their partner school via Google meets this past school year. Even though we are miles apart, students could make personal connections with their peers in Japan.
In conclusion, words cannot express my gratitude for all that Global Classmates has done for my students. During this difficult past year of remote learning in particular, Global Classmates served as a bright spot for my students. It is an experience that I am sure all participating students will carry with them beyond the walls of my classroom as they venture into the world as global citizens.
2020-21 Student Comments:
"It is a very modern take on penpals. While we do get the chance to talk/ video call we don't have to wait for a letter. Furthermore, while it is digital it feels like instagram and is really good. You can see photos and eventually talk outside of the app."
"I say Global Classmates is really helpful! It lets you learn how normal everyday students speak to or text each other, and it also brings out common interests each student has with each other! You are able to make friends within the program!"
"Honestly, more language programs should do things like this. Talking to other people our age in a more casual environment is pretty cool."
"It is cool hearing the different firsthand experiences of each student and how their routines differ. In class we can only learn about general commonalities about Japan but with GC, we learn about the differences within Japan."
"Global Classmates is an excellent opportunity to apply all of the skills learned in the classroom in order to communicate and connect with students in Japan! The conversation topics are engaging and it is interesting to learn about the differences and similarities between student life in the U.S. and Japan. One of my favorite Global Classmates experiences has to be the video calls because they were not only educational but fun and interactive too!"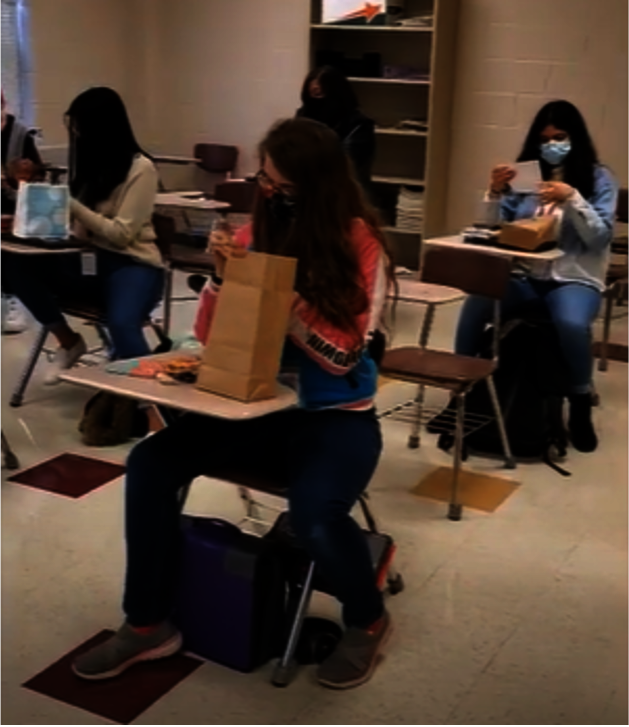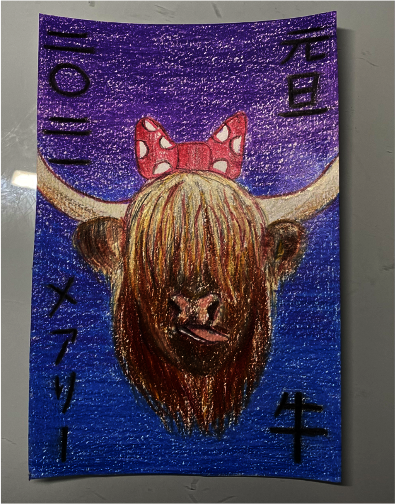 Links: