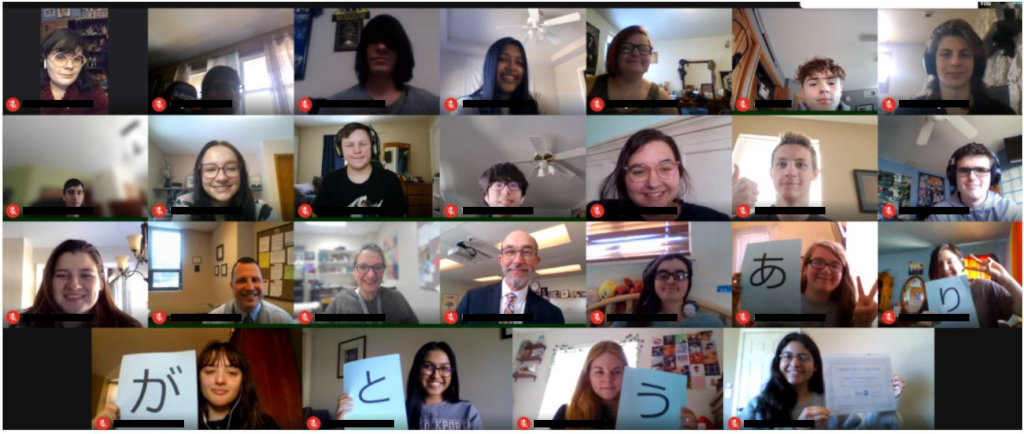 As we successfully wrapped up Global Classmates last month, we reflect upon how this past year demonstrated our ability to withstand challenges and come out stronger and more impactful than ever before. 74 high schools (37 pairs) with 1,952 students from the U.S. and Japan participated in our virtual exchange, the largest participants we have ever had. Even with the challenges and the largest participant pool, the student exit survey indicate that 96% of the students were satisfied with the program!
At the start of the program in September 2020, none of the 37 U.S. high schools participating in Global Classmates were operating normally, with majority operating fully virtual and some operating with a hybrid model. For the duration of the program, the average in-person instruction time for the U.S. schools was only 10%. We heard from teachers their concerns over this challenging situation, such as the overall instruction time being reduced by schools and difficulty in engaging and motivating students virtually. At the same time, as the COVID-19 pandemic restricted international travel and took away many opportunities for youth, we heard from many teachers and students that especially at a time like now, they really appreciated an opportunity to connect with their peers abroad through Global Classmates. One of our participating teachers expressed that "during school closures, the virtual exchange with their partner classmates was the only thing that could remain a constant for the students. I am so thankful for the opportunity for an international exchange even during the pandemic."
We saw that the shared pandemic challenge brought the U.S. and Japanese students closer, which led to a deeper and more authentic conversations. Students talked about how their daily life has changed abruptly and shared tips on how to cope with them including navigating well in virtual classes, while also sharing their loneliness and disappointments in missing out on school and social events. One student mentioned that "Life is much harder now because of the Coronavirus, but after reading everyone's responses, where they all mentioned the small things they did that brought them joy, it also helped me to realize the things I do to bring myself joy at home." Another U.S. student mentioned how hearing the first-hand experiences of the Japanese students made him realize how truly "global" the pandemic is.
It also brought on some new creative ideas. Eastern High School in Kentucky and Fujimi High School in Shizuoka did a recipe exchange, where students shared a recipe with their partner that is unique to their country. They then tried making the other's recipe and posted videos and photos of the finished product. It was a fun way to connect over food while being thousands of miles away!
We also launched the Global Classmates Community, an online community hosted by Kizuna Across Cultures, to continue to provide support to Global Classmates participants and other young people who seek to enrich their careers and personal lives with international experiences and opportunities to develop global skills. We held several virtual events this year that many young people from a wide variety of regions and demographics joined and our wonderful speakers inspired them to continue to work hard and follow their dreams, however winding it may be.
We feel more grateful and more empowered than ever before to be involved in activities that inspire the next generation and be able to work with amazingly hard-working teachers, all while being supported by a wonderful community like this. Thank you very much!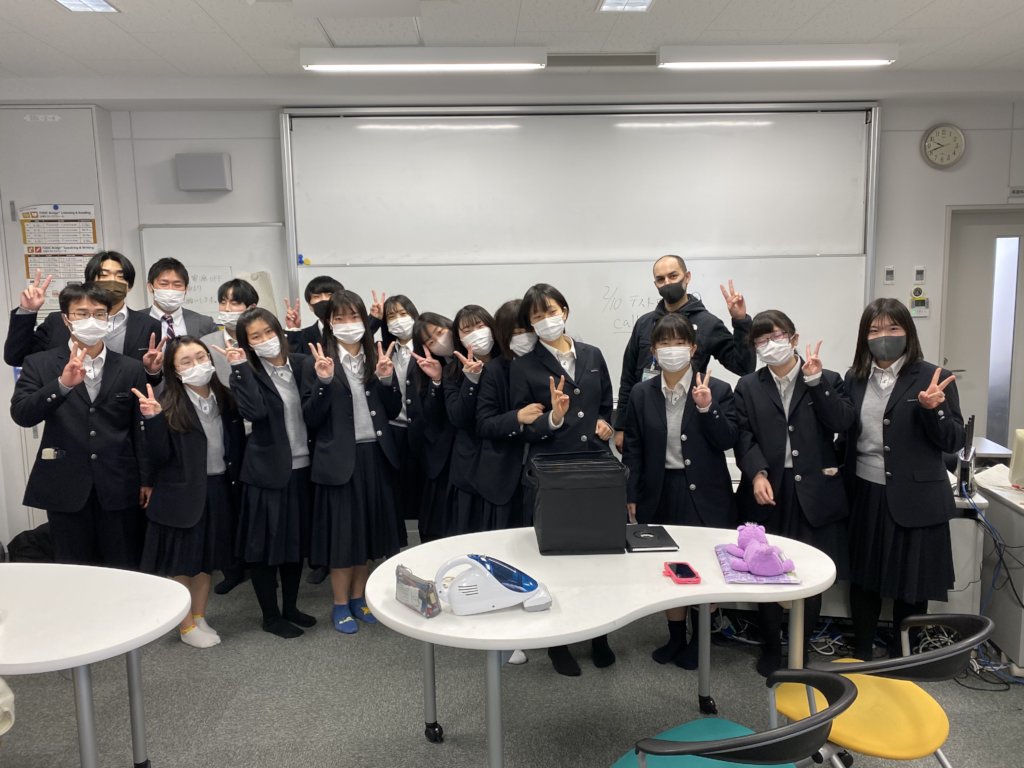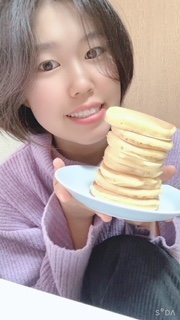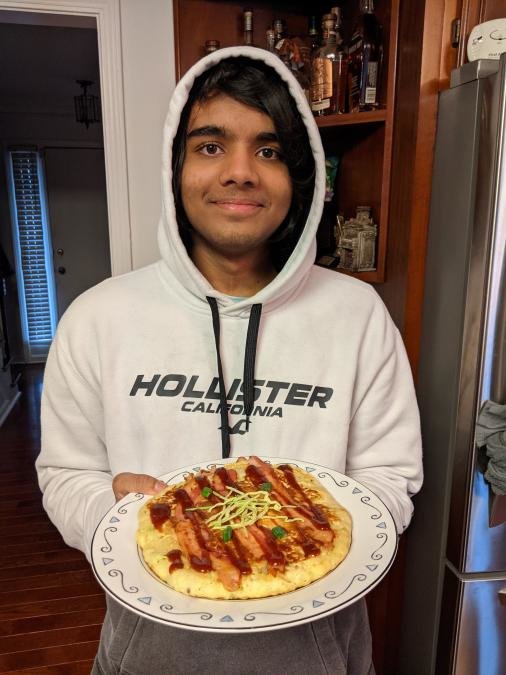 Links: