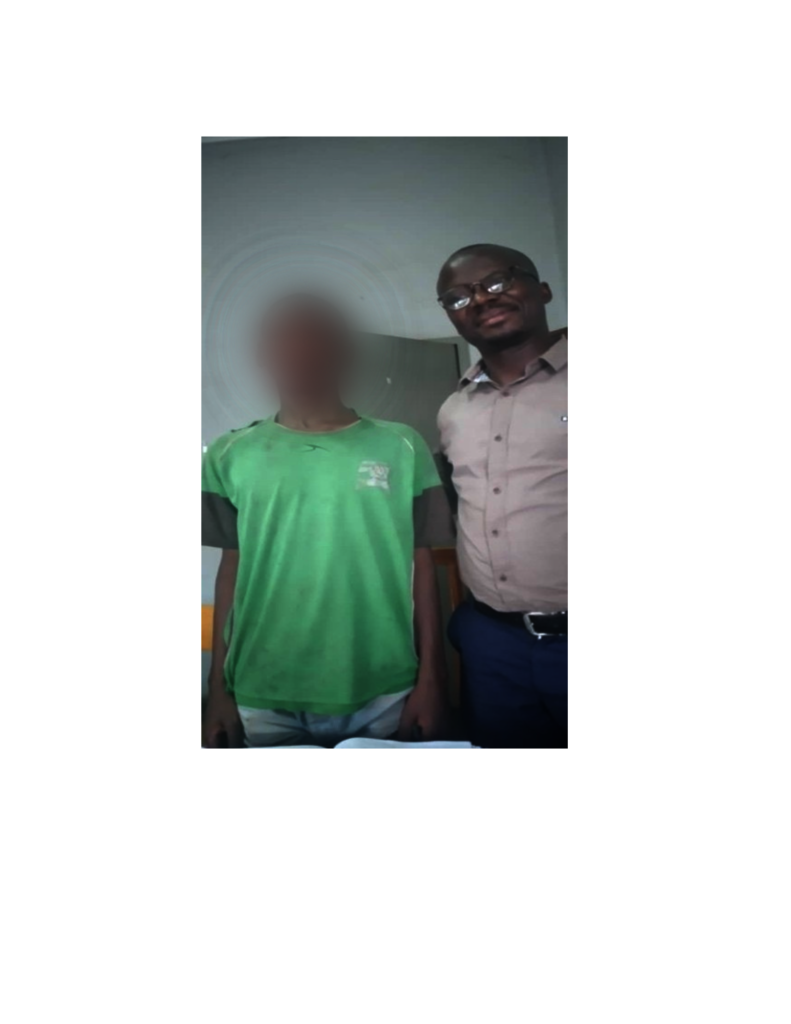 Your support means that International Bridges to Justice's taskforces of lawyers in Cambodia and Burundi can reduce the time children spend in pre-trial detention, minimize their risk of torture during police interrogations, and increase their chances of receiving a fair trial. Too often, detained children slip are held with adult populations in over-burdened justice systems, putting them at even greater risk of harm. Children in Burundi and Cambodia are incarcerated at alarming rates, with more than 2,000 detained in Cambodian prisons and mass police arrests this summer of Burundian street children. Children should be in school, not behind bars, where they suffer not only from a lack of education but also from poor nutrition and neglect.
Your donation helps make our work possible. Please see below the stories of just three of the 42 children we have helped since May of 2022:
Cambodia
Incarceration should a last resort, especially when a youth is arrested. Being arrested, detained, interrogated, and possibly tortured has long-lasting and devastating effects, not only on their physical and mental health, but also on their future. In Cambodia, for example, an accused juvenile could spend years in prison for a theft that s/he did not commit.
Because of the dire shortage of lawyers in Cambodia, courts tend to appoint a lawyer at the last moment before a trial. The lawyer is often unable to meet the client before trial, making it impossible to prevent his/her rights from being violated while in detention. Cambodia Bridges to Justice's (CBJ's) work at the earliest stages of the criminal justice process is fundamental to protecting youth in conflict with the law.
From May through August 2022, our affiliate in Cambodia, CBJ provided legal representation to 10 children through its case appeals program. Here is one of their stories:
Boy, tortured by police, freed on bail
"Kosal" is a 15-year-old boy who was arrested by the police with two of his friends in June. They were accused of stealing motorcycle parts, although there was no evidence of the crime. Kosal was scared and did not understand his legal rights. Contrary to the law in Cambodia regarding minors, two police officers immediately started their interrogation of Kosal without a lawyer or a guardian present. When Kosal insisted on being innocent, the police officers beat him.
Kosal was then taken to a correctional center in Phnom Penh for women and juveniles. While awaiting trial, Kosal spent two months in an overcrowded prison cell that housed approximately 140 prisoners. He had to sleep on the floor with no access to a shower, and contracted an infectious skin disease. The prison does not provide medical care or sufficient food for the detainees. His days were long, with nothing to do; no opportunity to exercise and no classes.
Kosal's parents were informed by police the day after his arrest. They went immediately to CBJ lawyer Mr. Vandeth for assistance. Mr. Vandeth pleaded before the judge for Kosal's release on bail, while he waited for a trial date to be set. Mr. Vandeth reminded the judge of Kosal's age and argued that he should be in school and not languishing in jail. Although the judge initially denied the bail request, Mr. Vandeth's persistence eventually worked and the judge released Kosal on bail. He was relieved to be free and reunited with his family. While the trial has not yet occurred, Mr. Vandeth believes that he will be able to convince the judge to dismiss the case, because there is insufficient evidence that Kosal committed a crime.
Burundi
From May through August 2022, the Burundi Bridges to Justice (BBJ) Taskforce of professional lawyers assisted 30 children (17 boys and 13 girls) in police custody in Bujumbura's police stations. To prevent children from getting lost in the criminal justice system, BBJ's lawyers were successful in obtaining the immediate release of 22 of these children. Here is the story of two of these youths:
Boy, living on the street, arrested for theft but released for lack of evidence
"Jean", 15 years old, was living partly with relatives and partly on the streets. In June, he was accused of stealing a mobile phone and arrested by police who found him sleeping on the street next to the Bujumbura Town Hall. The police illegally interrogated him without a lawyer present, despite his age. A week later, after Jean had been transferred to the Mukaza prosecutor's office for investigation of his case, one of BBJ's Taskforce lawyers, M. Barakamfitiye, found him. M. Barakamfitiye showed the Mukaza prosecutor that there was no evidence and reminded him of the boy's situation, arguing that he should not be accused and punished simply because he lives on the street. Thanks to his legal assistance, Jean regained his freedom.
Boy subjected to an arbitrary citizen arrest and immediately released
"Eric", aged 15, was the victim of an unlawful citizen arrest. They took him to Kanyosha prison where our lawyers found him. He had been unjustly accused by a neighbor of stealing a mobile phone. However, the accusations were unfounded because, on the day that the phone was allegedly stolen, Eric was away from home. The BBJ lawyer was able to find witnesses to testify in Eric's defense, and, as a result of his work, Eric was immediately released.
Thank you again for your support to IBJ! Every child deserves legal protection!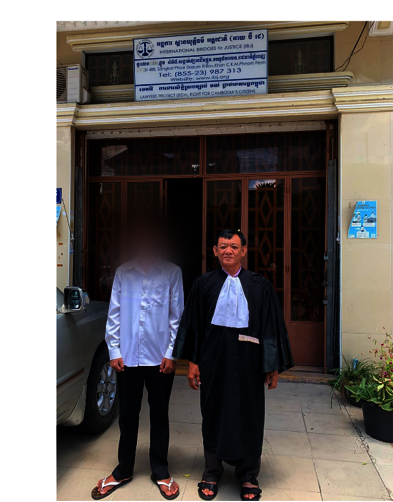 Links: