MAY 6, 2022
Your support through GlobalGiving means that International Bridges to Justice can provide justice to more children in Cambodia and Burundi. Our documentation shows that the assistance of our lawyers reduces the time children spend in pre-trial detention, minimizes their risk of torture during police interrogations, and increases their chances to a fair trial. Too often, detained children slip through the cracks of over-burdened and under-resourced justice systems and are held with the adult population, putting them at even greater risk of harm. Currently, the child incarceration rates in Burundi and Cambodia are concerning, with more than 2,000 detained in Cambodian prisons and nearly 50% of children in the Burundian prison system languishing in pre-trial detention. These children should be in school, not behind bars.
Your donation helps make our work possible. Please see below the stories of two of the children we have helped during the start of 2022…
Cambodia
Detention for juveniles in Cambodia should be a last resort but limited access to legal aid and the lack of an effective juvenile justice system results in children being detained, beyond the legal time limit, in adult detention facilities and then tried as adults. A donor exodus from Cambodia has contributed to an increase of human rights violations that are linked tothe criminalization of impoverished groups. COVID-19 has further exacerbated human rights abuses with people who have been arbitrarily detained.
A lack of funding for investigations translates to an over-reliance by the court on confessions, sometime obtained through torture. Furthermore, a shortage of legal defenders means courts often cannot appoint a lawyer until the last minute, resulting in ineffective counsel for the detained juvenile. For these reasons, our work in Cambodia is essential for protecting the rights of children in conflict with the law.
From January through April 2022, our affiliate in Cambodia, Cambodia Bridges to Justice (CBJ), provided legal representation to two children through its case appeals program. Here is one of their stories:
16-year-old father obtains case dismissal
In northern Cambodia, a 16-year-old boy was eking out a living collecting scrap metal. Earning less than $50 a month, he struggled to feed his young wife and baby. Living in such extreme poverty means that losing a day's wage has dire consequences for the entire family.
One day in August 2021, the police arrested him for stealing a wooden chair and a small metal cart. He was frightened, did not understand what was happening, unaware of the circumstances of his arrest, and had no understanding of his rights. Contrary to the law regarding minors, he was questioned by the police without a lawyer or guardian present. Despite all of this, he maintained his innocence. However, during the interrogation, he admitted to occasionally using drugs. Consequently, the police added a charge of drug use and requested his transfer to a drug rehabilitation center. The boy spent the next four months in an overcrowded adult detention facility.
Just before his trial, the court appointed a CBJ lawyer to defend the charges against him. Due to a lack of evidence, our lawyer was successful in having the case dismissed and the boy returned home to his family.
Burundi
From January through April 2022, the Burundi Bridges to Justice (BBJ) Taskforce of professional lawyers assisted 35 children they found in police custody.
Recently, the Burundi government banned mobile vending which is a common income-generating activity for young people there. This legislative change demonstrates the criminalization of life-sustaining activities that target young and economically-disadvantaged people. To fight against this increased risk of torture and arbirtrary detention BBJ, hasincreased its monitoring of police cells and other detention centers. Police lock-up visits can stop torture in its tracks; allowing our lawyers to advocate for the immediate release of detainees. Here is the story of one of the young people they found during a monitoring visit:
Girl arbitrarily arrested and wrongfully accused is freed
"Natalie" is 15 years old and worked as a maid. After she helped her friend "Lauren" to find work, Lauren stole the equivalent of $500 USD from her employer and disappeared. Because she was believed to have been involved in the theft, Natalie was arbitrarily arrested, without being informed of the reason, by ordinary citizens. This arrest occurred even though, according to the Burundi code of criminal procedure, only the police have the power to arrest.
Fortunately, a BBJ Taskforce lawyer found Natalie in detention and was able to obtain her release based on a lack evidence. Our lawyer was able to show that the mere fact of her friendship with Lauren, and her assistance in finding her employment, was not evidence that Natalie was involved in the theft.
Thank you again for your support to IBJ! Every child deserves a second chance!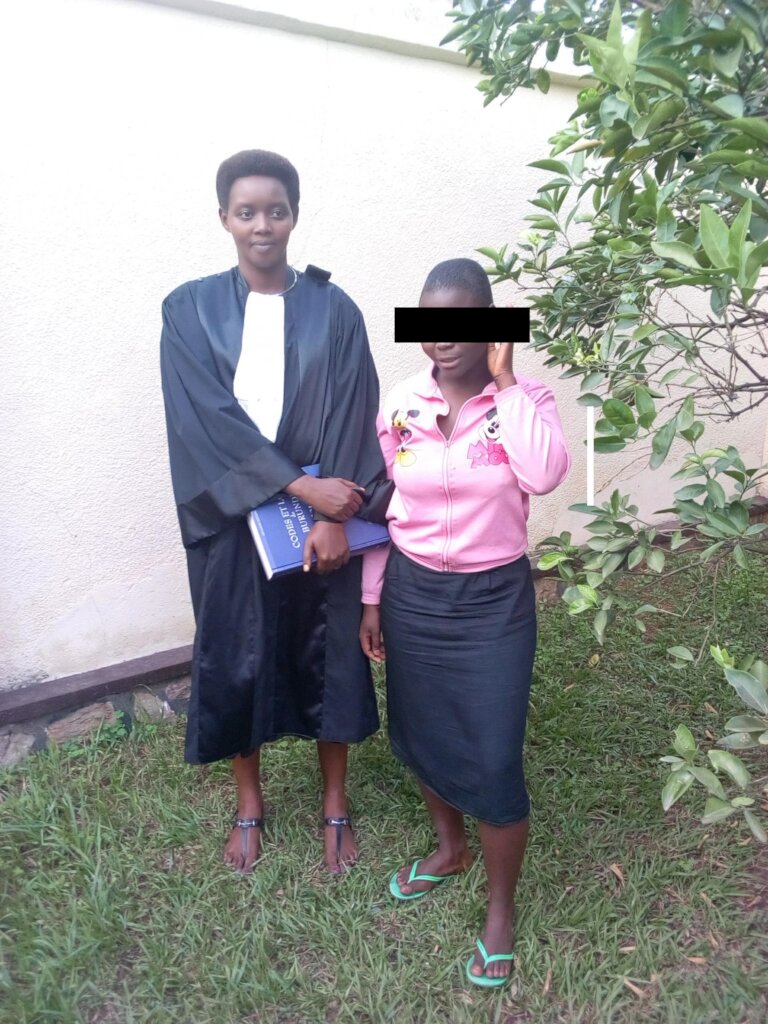 Links: