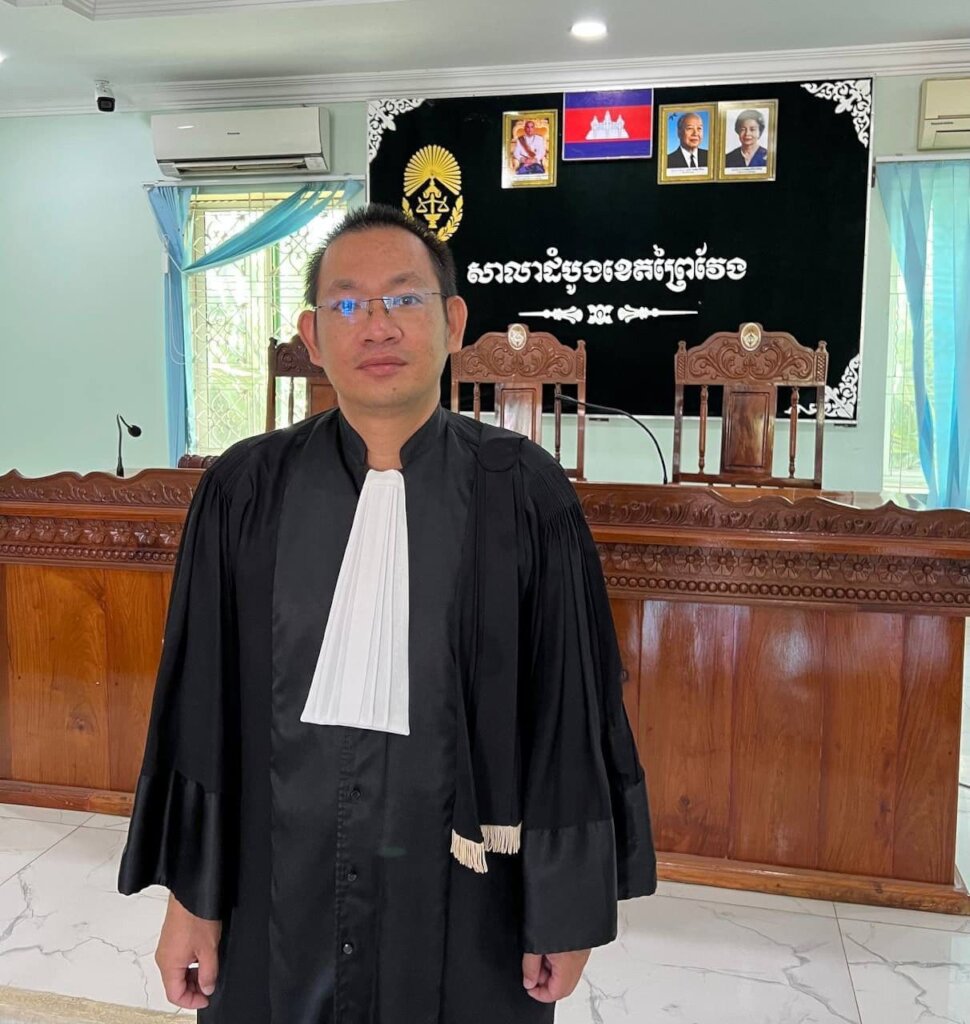 January 7, 2022
With your support, International Bridges to Justice is working to ensure that every child in prison has access to a lawyer. Thank you! Your support helps guarantee that detained children do not slip through the cracks of over-burdened and under-resourced justice systems to spend their most formative years behind bars, vulnerable to harm. All children deserve our care.
The child incarceration rates in Burundi and Cambodia are concerning, and it is not uncommon for the police to incorrectly record the age of an arrested child or to fail to notify their families. Many of these children go unnoticed but for the work of our lawyers. By providing legal aid at the earliest possible stage of the criminal procedure process, we give these children a second chance. Our lawyers help reduce their time in pre-trial detention, minimize their risk of torture during police interrogations, and increase their chances to a fair trial. This allows them to go home to their families and return to their education sooner.
Your support is helping to make this possible! Learn more below…
Cambodia
While Cambodian law requires a parent or lawyer to be present when a minor is interrogated by the police, there are few legal aid lawyers in the country. Often, children go through the legal process alone, unaware of their right to have a lawyer. Because the presumption of innocence within the justice system is not respected, many children spend unnecessarily long periods of time in a horrendously overcrowded prison system, putting them at risk of COVID-19 and worse. Cambodia´s prison system is ranked 5th in the world in terms of overcrowding. And while there are approximately 1,500 children in detention at any one time, there is only one juvenile detention center. As a result, often children are put in overcrowded cells with adults, leaving them vulnerable to abuse.
With your support, from October through December 2021, our partner organization in Cambodia, Cambodia Bridges to Justice, provided legal representation to six vulnerable children living in rural areas of the country. Here is one of their stories:
Victim of feuding families freed
In March 2021, a 15-year-old boy, "Atith" was falsely accused of rape and detained with adult prisoners while he awaited trial. In October, one of our lawyers, Mr. So Bengtharun (see photo) proved that Atith could not have committed this offense given that the medical evidence revealed the alleged victim had not been sexually assaulted. During his investigation, So Bengtharun also discovered that this false accusation stemmed from a quarrel between families. Atith was a victim of their dispute. Although traumatized by living in horrific prison conditions for seven months, with our help Atith was freed and able to return home and go back to school where he is well-liked and his teachers praise him for being an excellent student.
Burundi
With your help, from October to December 2021, the taskforce of lawyers at IBJ's partner organization in Burundi, Burundi Bridges to Justice, provided legal assistance to 14 children. Despite clear legal provisions that a minor under the age of 15 cannot be found criminally liable, the Burundian police continue to arrest and detain 13 and 14 year-olds, sometimes for long periods. This is one reason our lawyers routinely visit detention centers searching for young children to provide legal aid as early as possible after their arrests.
Two underage girls found in detention successfully released
"Priscilla", a 13-year-old schoolgirl, was arrested by police on December 4, 2021, when she was found drinking with another minor in a pub. Two days later, one of our female lawyers found her in a police jail cell detained with adults. Our lawyer was able to secure Priscilla's immediate release, given her age, which allowed her to return to school.
14-year-old "Sonia" was falsely accused of selling drugs after being framed for this offense for an undisclosed reason. One of our female lawyers found her in jail, alone and afraid, ten days after her arrest while the prosecutor's office was investigating her case. When our lawyer pointed out that Sonia was legally under the age of criminal liability, she was able to secure her freedom.
Thank you again for your support to IBJ! Every child deserves a second chance!
Links:
Attachments: