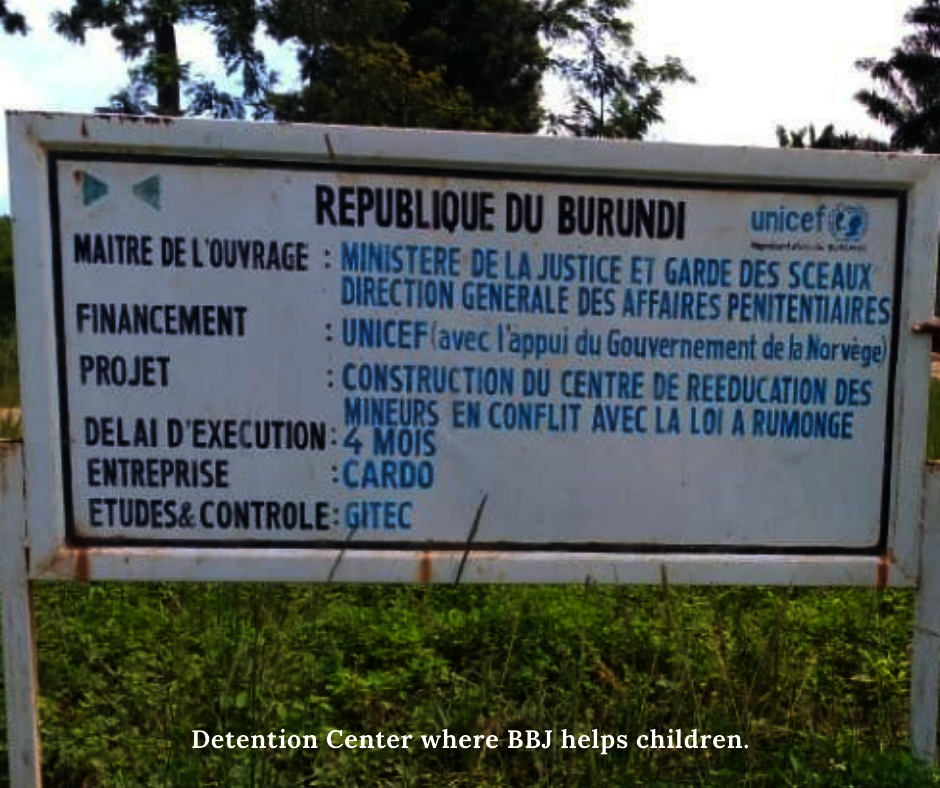 With Defender Resource Centers around the globe and a presence on each continent, International Bridges to Justice (IBJ) is able to help people in need of legal representation globally. Analyzing judicial systems in different regions of the world, we see that in many places access to justice is still a privilege and not a right. In fact, the vast majority of detainees we encounter during the course of our work are not even aware of the legal rights available to them. Because of this, they consistently fall victim to ineffective and corrupt judicial systems.
Two of IBJ's country offices, Burundi Bridges to Justice and Cambodia Bridges to Justice, seek out detainees in local prisons and police stations where a distressing number of inmates are children who have spent weeks, months, and even years in detention without knowing why they are being detained or if they will ever be released. In many cases, they are held with the adult prison population, exposing them to further abuse. This unnecessary injustice is preventable with simple interventions made at the right moment by an IBJ lawyer.
BURUNDI
Over the last four months, Burundi Bridges to Justice (BBJ) lawyers were able to provide legal assistance to 21 more children.
Success Story – Less than 24 hours in police custody
Two 16-year-old girls were accused of stealing a cellphone and arrested for robbery. The night before, they had been at a sleepover in the house where the cellphone was taken. The next morning, one of the residents of the house lost his phone and so accused the girls of stealing it. The girls were brought to the nearest police station, placed in custody, and investigated for theft. Thanks to an existing agreement between BBJ and the police, our lawyers were quickly notified of the girls' arrest because they did not have legal representation. BBJ immediately went to the police station and advocated for their release based on the absence of evidence against them. Thanks to our swift intervention through our early access to justice program, the girls spent less than 24 hours in police custody and were not tortured or beaten in interrogation. Based on our experience, without representation, they would still be imprisoned to this day.
Success Story – Too young to be criminally charged
BBJ lawyers defended three boys, aged 12, 14, and 16 years old, who were accused of theft by their former boss. They had been taken from their schools and brought to Bujumbura by "Madame BM" who employs children as cheap labor, even though only the 16-year-old was legally permitted to work. When they finally decided to quit, Madame BM filed a complaint against them for stealing a cellphone and a SIM card, and all three were arrested by the police. Despite the fact that the two youngest boys cannot be criminally charged due to their age, the prosecutor pursued them regardless. Our lawyer reminded the prosecutor that no child under the age of 15 can be criminally prosecuted in Burundi. She also argued that there was no evidence that the boys had committed the theft, and so they were declared innocent and released.
CAMBODIA
Over the last four months, Cambodia Bridges to Justice lawyers were able to provide legal assistance to five children between the ages of 16 and 17.
With your help and the assistance of GlobalGiving, our frontline legal defenders have been able to take on more cases of detained children and we can provide continuing support to the projects of our Youth Justice Champions.