Jitegemee closed 2016 on a high note, in many ways thanks to your generous support for our end-of-year online fundraiser that raised more than $17,000, with the matching funds from GlobalGiving. An exciting "first" for us was our first ever Alumni Day, held on December 1, 2016. We hosted more than 70 of our program graduates, and they spent the afternoon meeting with us and telling us about their progress since they finished at Jitegemee. Most of them are now sustaining not only themselves, but also families of their own. It was heartwarming to hear so much gratitude from our alumni, and at the end of the event 10 alumni volunteered to form our first Alumni Advisory Board, which will meet in early 2017 and advise us on program improvements and initiatives.
One of our two 2016 university graduates, Mirriam, who recently graduated from Laikipia University with a Bachelors degree in economics and sociology, spoke passionately to the other alumni about her journey with Jitegemee. She told us, "When I was a young child, I saw university as a dream and couldn't imagine joining it. And here I am, as a university graduate now looking for a job!" She went on to say, "I am so grateful to Jitegemee that you provided all the things I needed in primary and secondary school – uniforms, textbooks, tuition. I can't remember a single day of school when I was sent home because my school fees weren't paid. Thank you, and keep it up, Jitegemee!"
We also hosted our two annual Health Days in December 2016. 110 students and 87 parents received their annual check-up from a local doctor and his team. They also met with staff from the Department of Public Health, who told them about the causes and prevention of common diseases in this area, including malaria, typhoid, amoebiasis, and cholera. Our students and parents also received instruction from representatives from the Ministry of Health on prevention of HIV and other sexually transmitted diseases. At the close of the day, all the parents received maize, beans, wheat flour and cooking fat to use over the end of year break.
Our students, parents, and team are most grateful for your generous support of our program, and we hope you will continue that support in 2017. For more information, please visit our website – www.jitegemee.org or Like our Facebook page – www.facebook.com/JitegemeeInc.
Thank you!!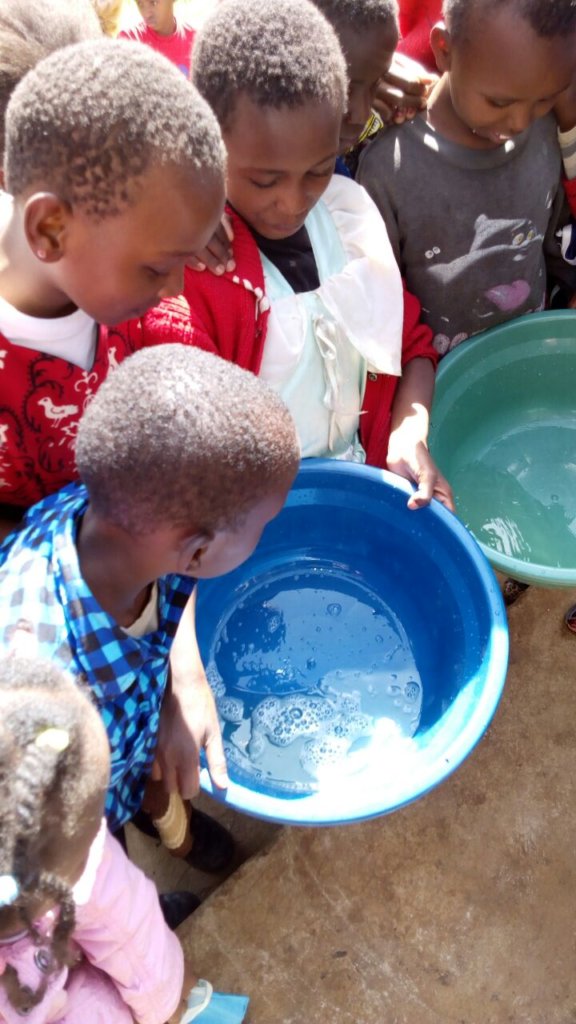 Links: