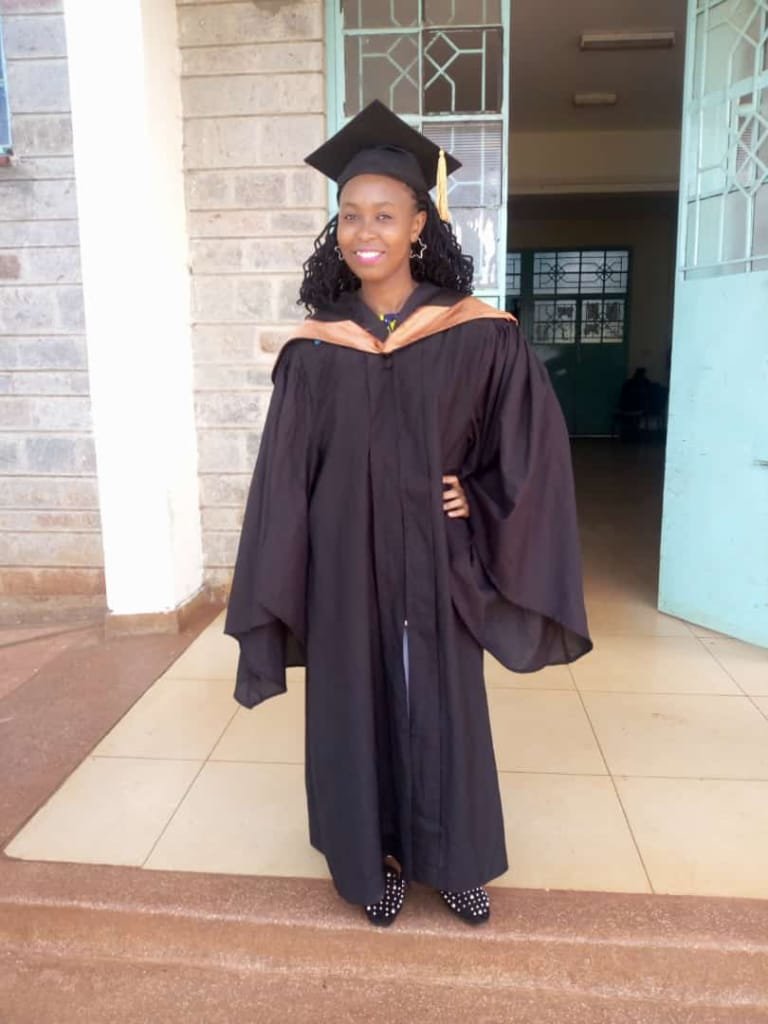 At Jitegemee Children's Program, we are celebrating wildly and wanted to share some good news with all of you: Last week, Jacinta graduated from the University of Kabianga with a Bachelor of Science degree with First Class Honors - the highest grade achievable, and the highest grade EVER achieved by one of Jitegemee's university students! Congratulations Jacinta!
Jacinta comes from a very poor family in Machakos, Kenya, and has been raised by her mother. Her father is a drunkard and has not provided any support to the family. Jacinta has received educational and other support from Jitegemee since 2009, and is the first in her family to go to and graduate from university. We are so proud of Jacinta, and all our students who are working hard to achieve their dreams.
At this time of Thanksgiving, we wanted to share Jacinta's message of gratitude:
"Joining Jitegemee is the greatest miracle ever in my life. Born into a poor family, my dreams seemed to be shut. Through primary, secondary school and university, Jitegemee has given me all-round support - socially, morally, financially and academically. I have now graduated with a Bachelor of Science (Human Resource Management), scoring a first class honours. I intend to secure a job, raise capital and start a business, after which I would enroll for a Master's degree. This will enable me to gain knowledge, skills and experience to start a HR consultancy firm - my all time dream.
'Thank you so much to Jitegemee and all our donors, I lack words to express my gratitude. God bless you!"
As always, we are deeply grateful for your support. Please look out for our Giving Tuesday appeal after Thanksgiving, and please help us continue supporting bright, deserving young people like Jacinta achieve their dreams.
With thanks,
- Verity
Links: