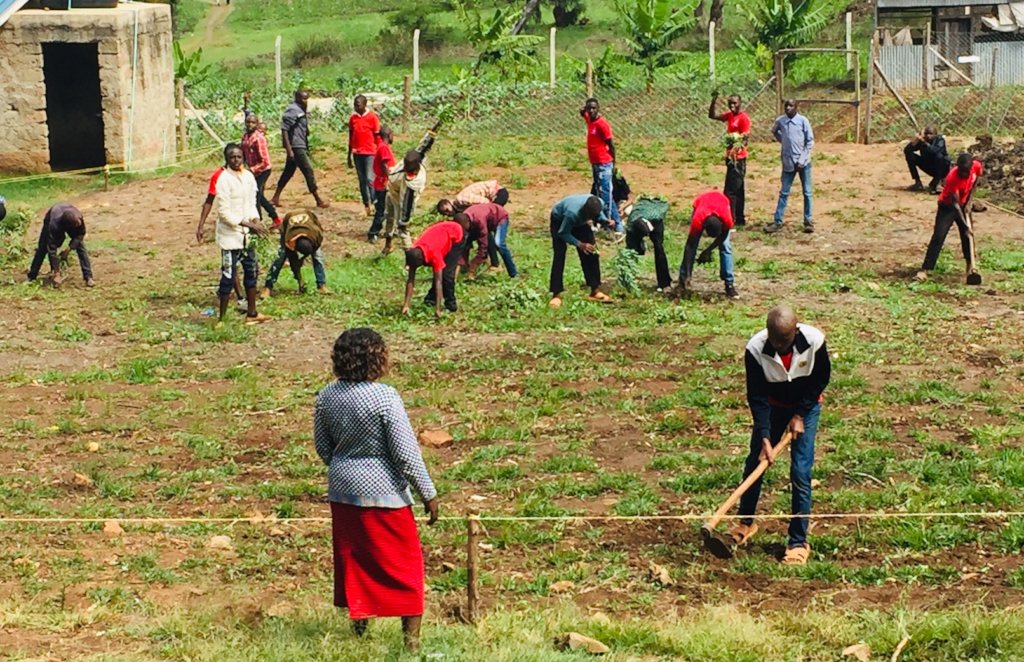 Dear Friends of Jitegemee,
I recently returned from the most heartwarming and inspiring month spent with our children and team at Jitegemee's Education Center in Machakos, Kenya, and had to share some of our progress with all of you! Every time I see the children and their parents, they say "Please say thank you, asante sana, to our donors in the USA." So I pass on their thanks and greetings. Without your ongoing support, none of this work would be possible.
At this time of year in Machakos, the air is filled with hope - the "long rains" come and the crops start growing. Our students and team have been cultivating our compound so that we were ready for this year's rains: above is a photo of our Vocational students working the soil so our newly laid grass for our soccer pitch and playground will grow. We also have a vegetable garden that's now bursting with tomatoes, onions, and sukumawiki (local type of kale) - all of which make great additions to the daily lunch we serve our students.
But even more important than the food we are growing and feeding our children, is the education we are providing to an ever-growing number of needy students. In May, we were thrilled that 39 new students joined our Vocational Program! 2019 marks our FIFTEENTH year of rehabilitating some of the neediest children in Machakos. These are children who may be on the streets, have dropped out of the formal education system, or who may have never had access to any form of education. They spend 6-8 months with us, learning critical lifeskills. After that, they select a trade they'd like to pursue and are attached to a community mentor who trains them for a year in that trade. We are so happy that Vocational Class 15 has joined the Jitegemee family and are working towards a brighter future for themselves and their families!
In addition to this inspiring new Vocational class, we have so much coming up over the next few months - our high school and college students will participate in a one-day Career Festival; all our students and parents will get a physical check up as part of our Annual Health Day; and we have three weeks of school break in August, during which all our students will join us for sports, extra learning, mentorship and games! These weeks are precious as we not only get to see and hear the laughter of all our students who are usually away at school, but we get to catch up on all the progress they've made during the year.
Until next time, thank you, asante sana, and bless you for your ongoing support of Jitegemee students!
- Verity and the whole Jitegemee family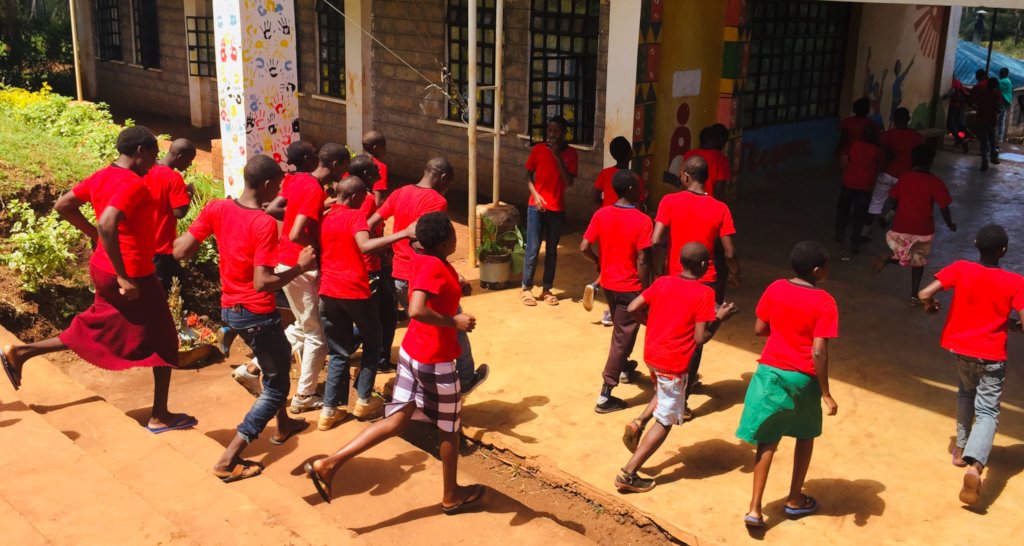 Links: