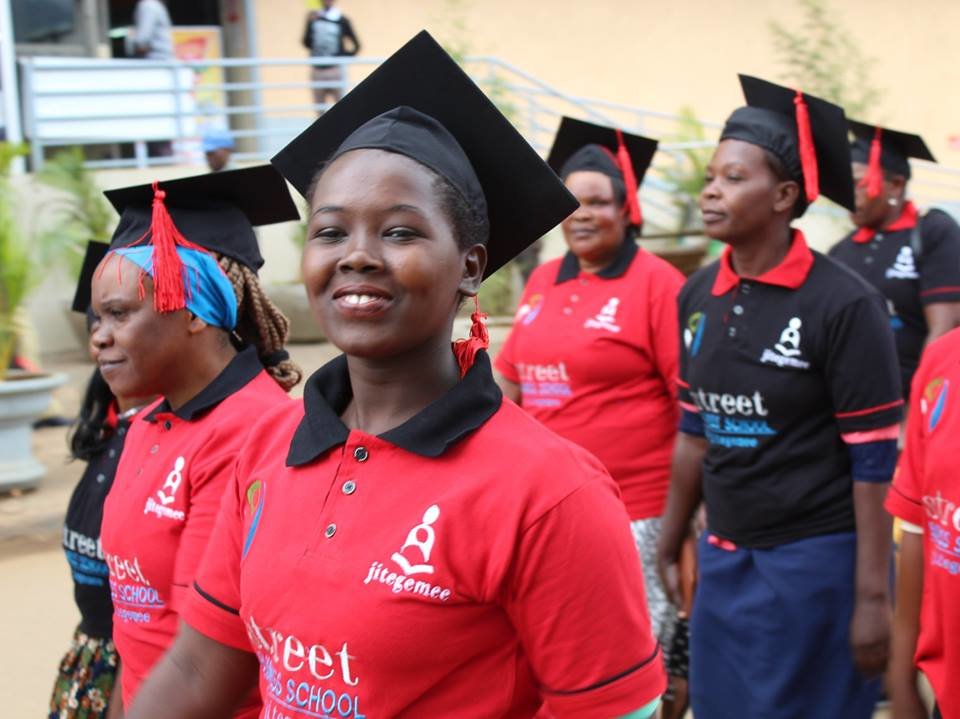 2019 started on a high note for Jitegemee with some outstanding news from our primary and secondary school graduates:
All 14 of our primary school examination candidates passed their end of year examinations, and 9 of them met Jitegemee's criteria for support in secondary school
All 5 of our secondary school examination candidates also sailed through their exams and all will continue to university or technical college
We are so proud of all of our graduates who are working so hard to break through the barriers they face as a result of poverty.
Here are some words of gratitude from some of our university students for your generosity:
From Jacinta who is studying Human Resource Management: "Being in Jitegemee has given me a new story, since life before then wasn't easy. I was at the verge of dropping out of school when I miraculously joined Jitegemee. I lack words to express my joy and appreciation. I have a million and one words to say, but I will summarize them in saying: THANK YOU"
From Harrison who is studying Business Administration and Information Technology: "My life had lost control and a dark life came into view. Joining Jitegemee just changed everything...I sincerely appreciate your good will and for your heart shining on my future, and for giving me a ray of hope. Thank you very much."
From Peter who is studying Information Communications Technology: "Before I joined Jitegemee life was so hard and I almost dropped out of school after my parents split up. There are lots of things that Jitegemee has done for me. Jitegemee has changed many lives in Machakos County, and it is because of you - our donors - that we have hope for a bright tomorrow. You give us many reasons to smile. It is not easy for someone to give out money to people they haven' tmet, but you are always supporting us. Thank you so so much."
In 2018, we also graduated our first class of Street Business School parents - Jitegemee parents who took part in an 8-month training program and are now running their own businesses in poultry rearing, basket weaving, or catering. Supporting our parents and providing economic empowerment opportunities helps our children, their families and the whole Machakos community.
On behalf of our students, their families, and our team, we thank you from the bottom of our hearts for so generously contributing to changing the lives of the most destitute children in Machakos, Kenya. Thank you, Asante sana.
Links: