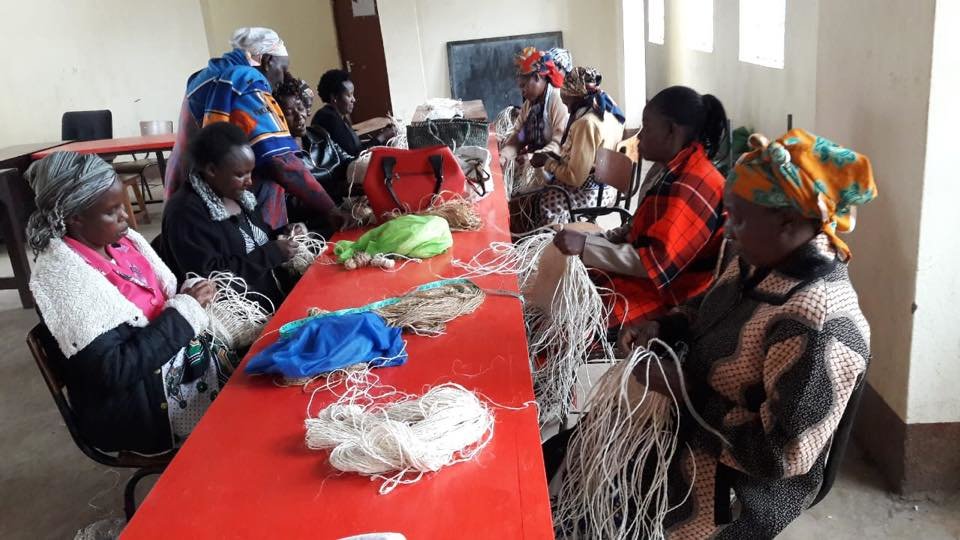 Jitegemee means "to sustain yourself" in Swahili. In addition to the educational support, vocational training, feeding and nutrition program, healthcare, and so much more that we provide to our 200 vulnerable children, we also provide empowerment and training to their parents. The longer we do this work, the more we realize how critical it is to include support for our families in addition to the direct support we give to our children. Healthy, happy, sustainable families = healthy, happy, sustainable children.
In line with this, we are excited to let you know that we have started a Street Business School (SBS) initiative at Jitegemee. SBS will provide training and support to our parents as they develop sustainable businesses and cooperatives. Earlier this year, two of our team members went to Street Business School's headquarters in Uganda to train as SBS trainers. In May, 50 of our parents signed up for our first Jitegemee Street Business School class, and on a weekly basis they receive training from our Country Director, Jennifer Katiwa, and her strong team of trainers.
As part of SBS, our parents have been learning basket-making skills, baking&catering, and poultry rearing. In addition to the technical skills, they've been learning soft skills needed to run a sustainable business - such as financial management, communication, marketing, and more.
Our first class will graduate in November and in 2019 we hope to enroll two new SBS classes.
It is thanks to the support we get from friends of Jitegemee all over the world that we are able to provide this kind of training our parents so desperately need to pull themselves and their families out of poverty. Thank you, asante sana - from all of us at Jitegemee.
For more information on what we achieved last year, please check out our 2017 Annual Report.