Project Report

| Feb 12, 2018
Jitegemee Students Graduate with Flying Colors!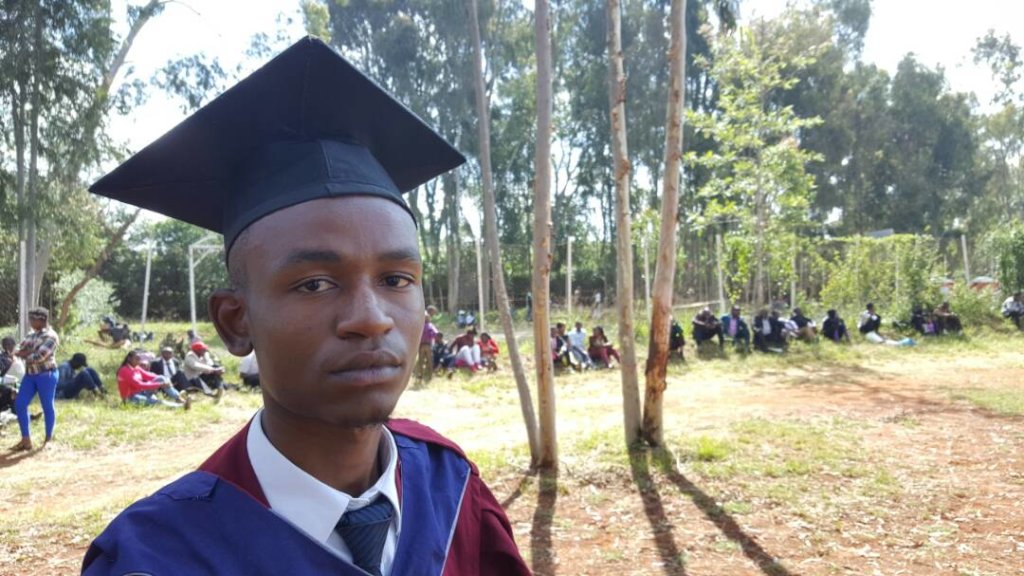 We are so proud to be celebrating a 100% pass rate from Jitegemee students for the first time ever!
At the end of 2017, we had 1 university graduate, 5 high school graduates, and 9 primary school graduates, along with 41 Vocational Students who all passed the trade exam offered by the Government of Kenya.
Our university graduate, John, graduated with a Bachelor of Commerce from the Cooperative University of Kenya. Coming from a very humble background and a family that still struggles to make ends meet, John said at his graduation celebration at Jitegemee, "Today is the first day I am celebrating an event in my entire life. I have never celebrated any event in my life; not even a birthday party." We are very proud of John and wish him well as he starts his professional career.
What do these high results mean for Jitegemee in 2018? Because our high school graduates got such excellent grades, all five of them qualify for support from Jitegemee for pursuing university studies. This is the first time all our high school graduates will continue to university or college.
Several of our primary school students qualify for support from Jitegemee for high school, while others will pursue vocational studies. And our 41 vocational students are now graduates with government certification in the trade of their choice, which allows them to start practicing their trade immediately.
We are particularly proud of one of our high school graduates, Ezekial. Coming from a relatively humble background, Ezekiel's high school journey wasn't easy. He lost his mother early in 2015. Being the oldest of three siblings, he became the sole caregiver to their ailing mother. Their mother's death deeply distressed the boy; resulting in ongoing problems with stomach ulcers. He was admitted to hospital for several months in 2015, which resulted in him repeating that grade in 2016. Under medication, a strict nutritional schedule, along with lots of psychosocial support from Jitegemee, Ezekiel finally graduated from high school at the end of 2017. He hopes to go on and study engineering, and with excellent grades in Physica and Mathematics, Jitegemee will support him to achieve this dream.
We thank you, and ask you to please continue your generous support for Jitegemee. Your support allows our students to reach for the stars!
Links: