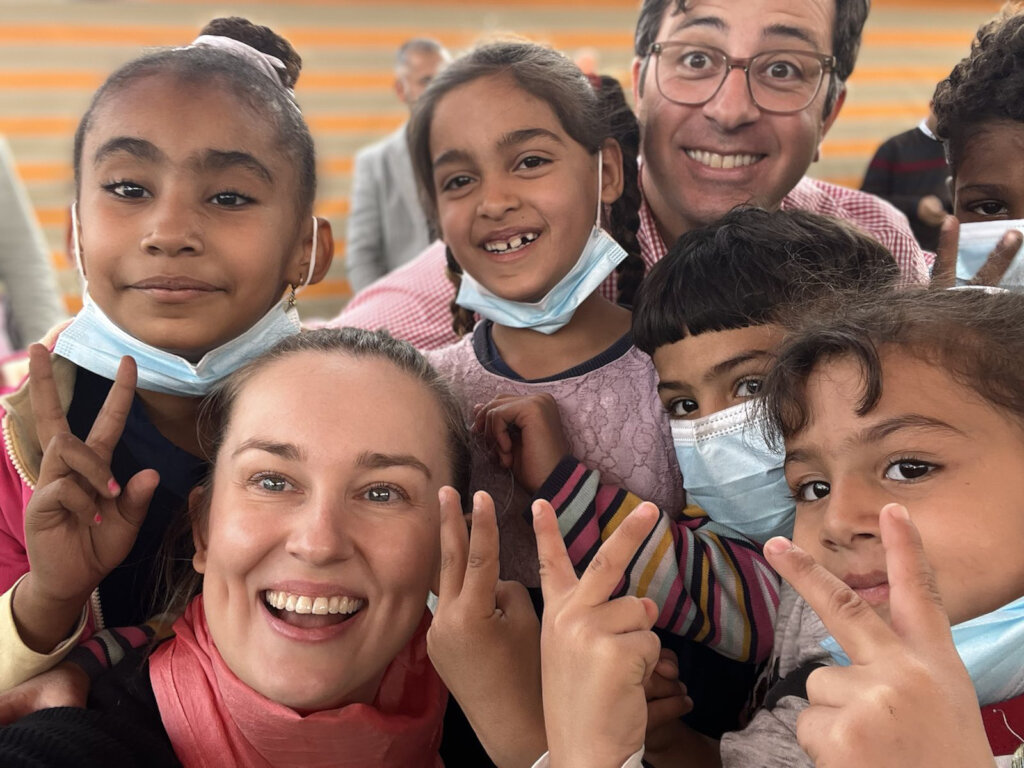 The "Hope Buses" in Baghdad that you have so generously supported are in full operation, providing tutoring, nutritional meals, social services, and play for more than 100 boys and girls! Did you know that over the past several years, more than 560 children have benefitted from this investment in their young lives?
What is special about this project is that it is more than a one-time "hand-out" of a pair of shoes, a jacket, or a basket of food. While those are important gifts at special times, we are committed to a significant, ongoing "hand-up" investment in each at-risk child to help them get a chance at an education and a better future.
But, interestingly, you know what the most intangible impact is? Listen to the words of our Iraqi project manager:
"Did you know that most Hope Bus children when they first come to us have negative thoughts about themselves like they are stupid, unable to learn. They do not have dreams about the future and feel inferior and that they are not like other children in schools. But when they carry school bags, books and pens, and when they start learning to write the first letter, the change begins.
"The change is the most important goal that ICF is giving to the children. I always tell you that ICF offers a dream to these children, and when a person has a dream, he will be very powerful and will change. Change is the result that will remain with the child throughout his life."


Wow. Isn't that powerful? What a priceless gift you are giving to the children of the Hope Buses.


Best,
Cindy


PS Did you know that more than 80 children are unable to attend the Hope Buses because of limited capacity? We are working hard to fund a "Hope Bus 3" to meet that need. Your gifts can make that happen!

Cindy Fogleman
Staff Advisor
Iraqi Children Foundation
www.iraqichildren.org
PO Box 233, Falls Church, VA 22040-0233
Mobile: +703.963.3832
cindy@iraqichildren.org