Project Report

| Sep 5, 2023
Nutrition education for our children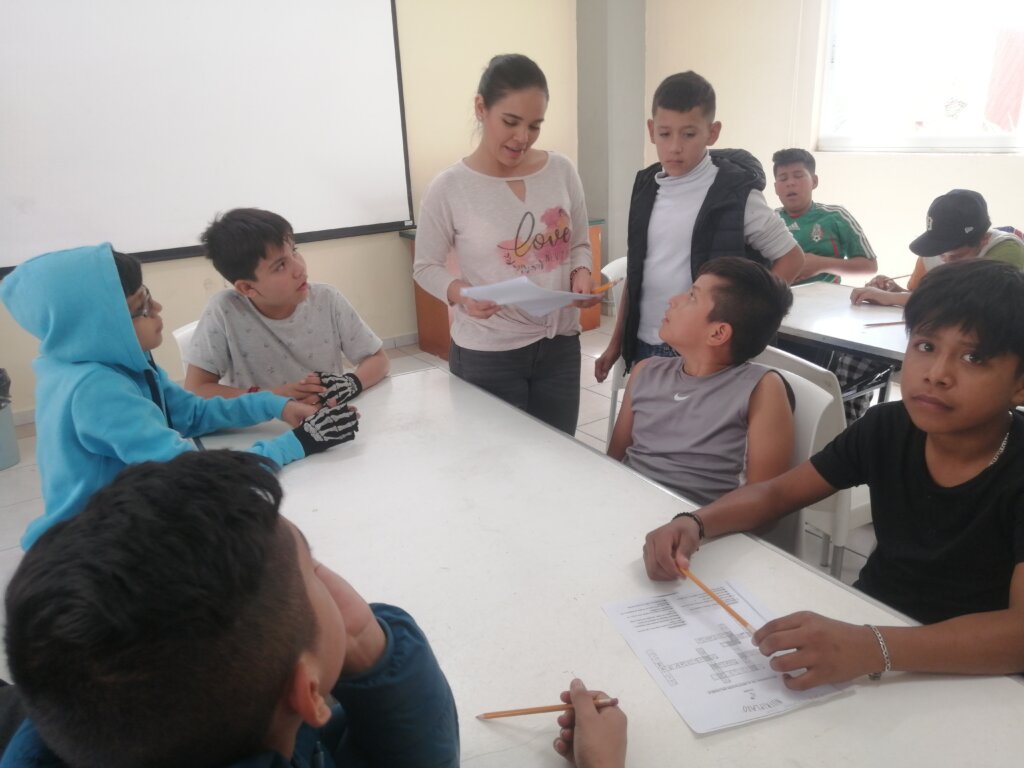 At Albergue Infantil Los Pinos we work hard to provide quality service to our users and their families. Thanks to your constant generosity and support to our work, we continue to contribute to improve the quality of life of the children day by day. In addition to providing a complete and balanced diet, as well as nutritional monitoring by a nutritionist, our Institution offers nutrition workshops in which children learn about the nutrients they should have in their diet and the importance of healthy habits in our lives.
The results of the evaluation before and after the implementation of the nutrition education workshop in May 2023 showed that, thanks to what was taught, 40% to 60% of the children now know about healthy options for eating. Also, 30% to 60% of the children can now identify the nutrients provided by fruits, vegetables and cereals.
We know that knowledge in nutrition and physical health is important because it will help children and young people make better food choices, moving away from junk food. In addition, in the long run, in their adult life they will maintain healthy eating habits and physical activity and even transmit those habits and knowledge to new generations that they themselves form.
We thank you infinitely for all your support to this project that drives our daily work and contributes to Mexican children and adolescents to grow in an optimal way and have greater future possibilities.
Spanish
Educación nutricional para nuestros niños
En Albergue Infantil Los Pinos trabajamos arduamente para brindar un servicio de calidad a nuestros usuarios y sus familias. Gracias a tu constante generosidad y apoyo a nuestra labor, seguimos contribuyendo a que la calidad de vida de los niños mejore día a día. Además de brindar una alimentación completa y balanceada, así como seguimiento nutricional por parte de una nutrióloga, en nuestra Institución se otorgan talleres de nutrición en los cuales los niños aprenden sobre los nutrientes que debe tener su alimentación y la importancia de los hábitos sanos en nuestras vidas.
Los resultados de la evaluación previa y posterior a la implementación del taller de educación nutricional en mayo del 2023 arrojaron que, gracias a lo impartido, de un 40% a un 60% de los niños ahora conoce opciones saludables para comer. Asimismo, de un 30% a un 60% de los niños actualmente puede identificar los nutrientes que aportan las frutas, verduras y cereales.
Sabemos que el conocimiento en nutrición y salud física es importante ya que contribuirá a que los niños y jóvenes tomen mejores decisiones de alimentación, alejándose de la comida chatarra. Además, a largo plazo, en su vida adulta mantengan hábitos de alimentación y actividad física sanos e incluso transmiten esos hábitos y conocimiento a nuevas generaciones que ellos mismos formen.
Te agradecemos infinitamente todo tu apoyo a este proyecto que impulsa nuestro trabajo diariamente y que contribuye a que niños y adolescentes mexicanos crezcan de manera óptima y tengan mayores posibilidades futuras.