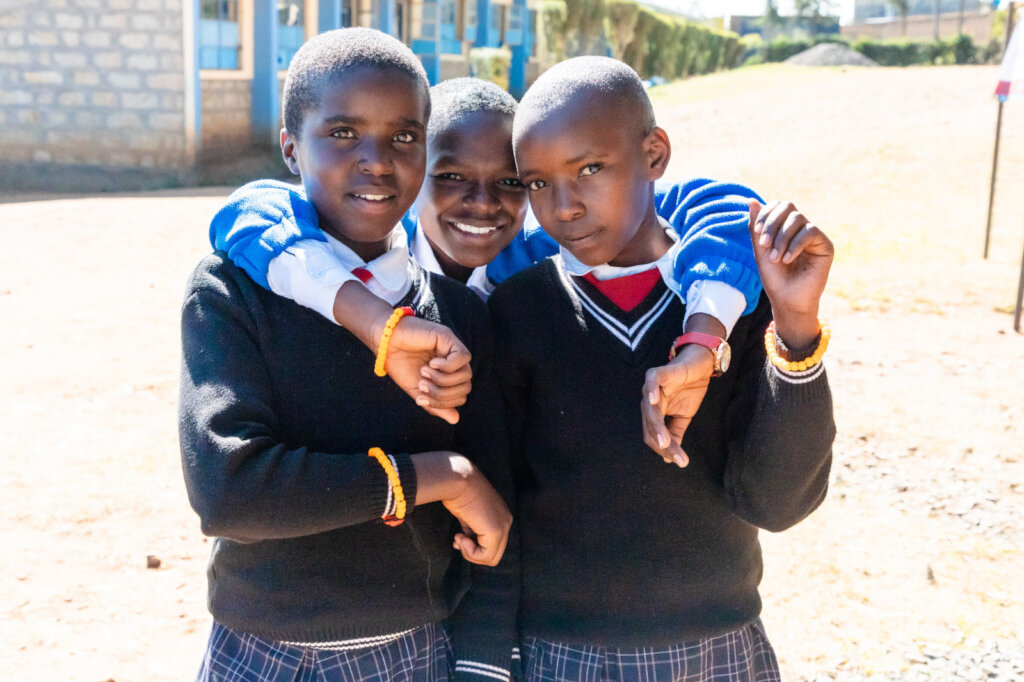 Thank you for donating to this project supporting Menstrual Health programmes in schools and in the community and helping ensure that girls get to stay in school. When girls get to finish their education, they have more choices and more opportunities in life. They are less likely to marry young and more likely to live healthy, productive lives.
Our last report to you on this project was just before Global Menstrual Hygiene Day which is a global advocacy platform that brings together non-profits, government agencies, individuals, the private sector and the media to promote good menstrual health and hygiene. We marked this day with a gathering of 500 students and teachers from 13 schools along with members of the Ministries of Education and Health on June 3rd. Helping ensure that the menstrual health needs of girls and women are met involves the whole community and the day is an opportunity to raise awareness and #EndPeriodStigma under this year's theme #WeAreCommitted.
Celebrating the day provides us with the chance to come together to show our commitment to making menstruation a normal part of life for all of us – it's no longer 'womens' business' it's 'community business'.
The students involved gathered for workshops and games, learning about menstrual health, discussing challenges and issues, exploring the link with the Sustainable Development Goals and seeing the reusable sanitary kits and how to use them. They made menstrual bracelets which are the global symbol for menstruation. The bracelet has 28 beads representing the average length of the menstrual cycle with 5 of the beads in red to represent the average length of a period. Girls and boys made the bracelets, learning about what the beads symbolise and then proudly wore them for the day. Teachers and members of the Ministries also made and wore the bracelets helping to show their commitment to #EndPeriodStigma.
One highlight of Menstrual Hygiene Day was the number of boys who took part in the event. A quote of the day from one boy who stood up and spoke to the entire student body was, "we now understand there are some things we can do to help our girl child and we say to you today, see how your brothers have come to help you". Another boy stated "it is our duty to provide for our girls and daughters with the necessary materials supported by boys and men in the society– if we provide for them menstruation will be like any other biological process in our bodies. It is time to come together so that we can achieve equality in our society".
Days like this reinforce our commitment to this project. Thank you so much for your commitment through your donations. If you would like to donate again, we are participating in the GlobalGiving Little by Little campaign from September 18th to 22nd when all donations up to €50 will be matched at 50%. Please consider supporting during those dates when your donation will raise even more support.