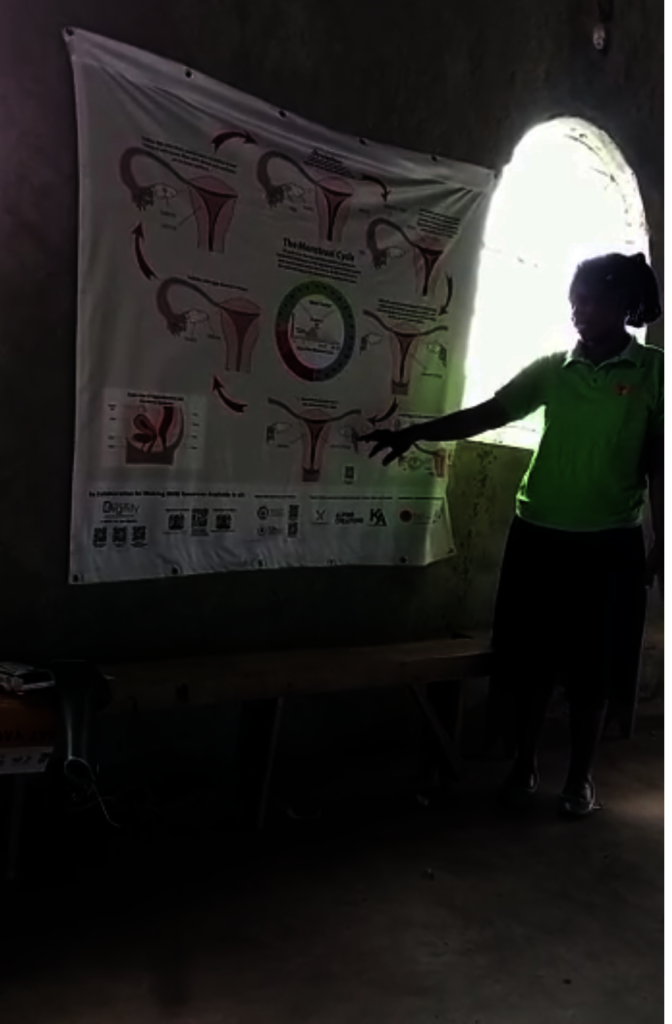 Thank you for supporting our Invest In Women and Girls programme. Support women and you support a Community.
The month of May is key for this programme. Probably our busiest, most exciting, and emotional month. Brighter Communities Worldwide have been working on menstrual health since 2010. We are committed to the belief that menstruation is not just ' women's business' but 'community business'. It involves men, women, boys, and girls and includes information, infrastructure, and reusable sanitary kits.
The month of May sees a global acknowledgment on International Menstrual Hygiene Day, May 28th. Here in Kenya as we still await a comprehensive Covid-19 vaccination rollout (only 28% of adults in Kericho County are vaccinated) we have, for the third year, adapted our progamme to take this into account at social gatherings. So we run our programme throughout the month of May. Our trained Ambassadors are out in the Community, visiting over 22 different locations with a target to reach 500 people. Both men and women come from far and wide to attend, many walking long distances to attend.
Each day men and women will come together in their community to attend our workshops and discuss sexual and reproductive health. Our trained ambassadors deliver informative sessions, breaking down myths and taboos. Teaching using tapestries as usual presentation materials are rarely available. Tapestries are a visual tool that can be used over and over, are easily transportable, and don't require electricity.
Many girls do not have access to sanitary pads. They improvise using old clothes, blankets, or even sit on cardboard to absorb the flow. They stay at home during menstruation as a result they do not finish school, do not engage in employment, and suffer from low self-esteem. Girls are then more likely to marry young and are susceptible to FGM and teen pregnancy. Women are affected by the stigmatization and without education are limited.
So this month within our Community workshops we have been supplying reusable sanitary kits. A kit contains a waterproof liner, 2 heavy pads, 1 lighter pad ( made from old t-shirts), underwear, and soap for handwashing. Our Ambassadors teach how to make the pads from materials that are available to them, in this way a kit can be added to and can last a woman up to three years.
So for the month of May we continue our belief that no woman or girl should be left behind because they menstruate. A kit costs just €5 and will provide a passport to a brighter future and change a life forever.
.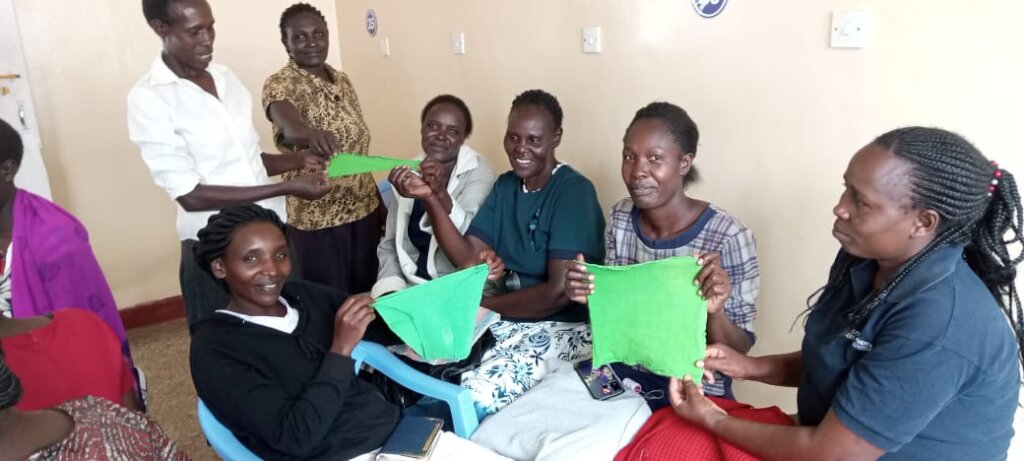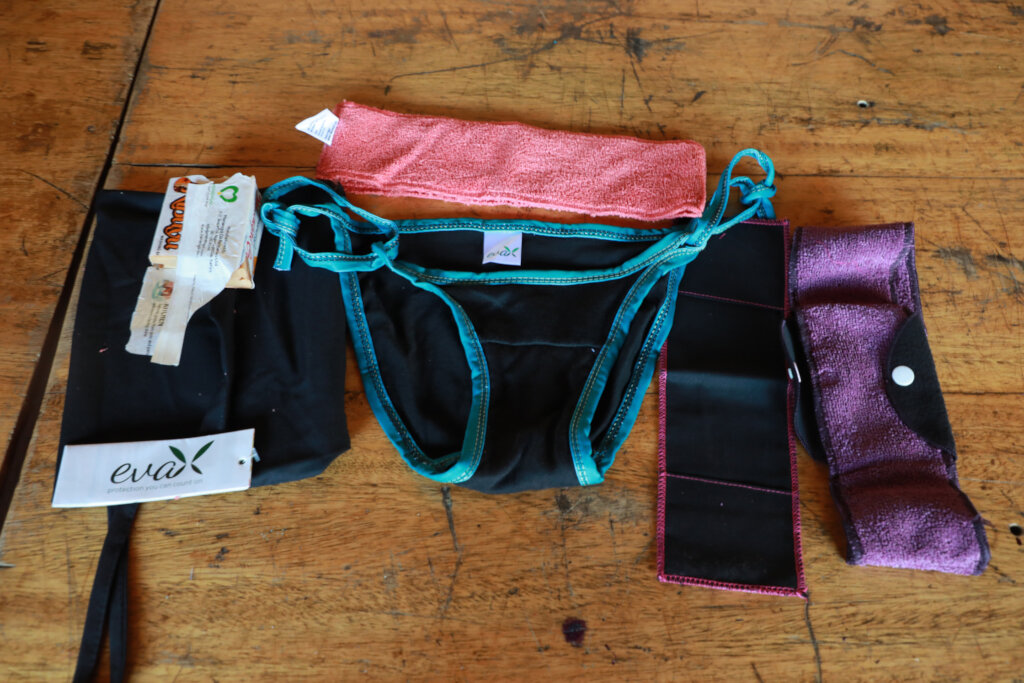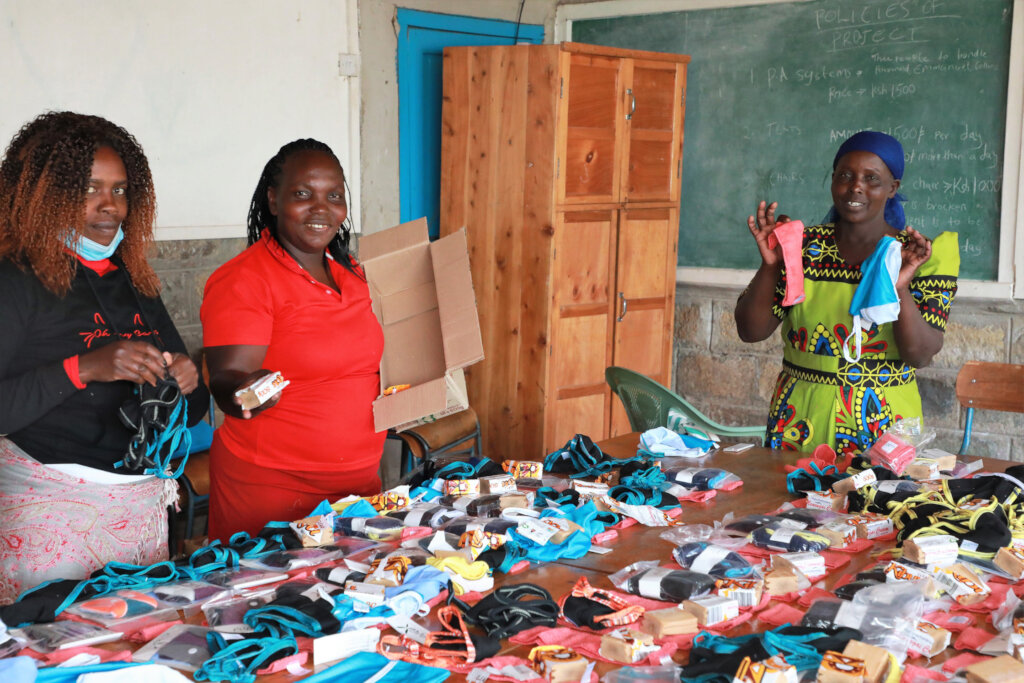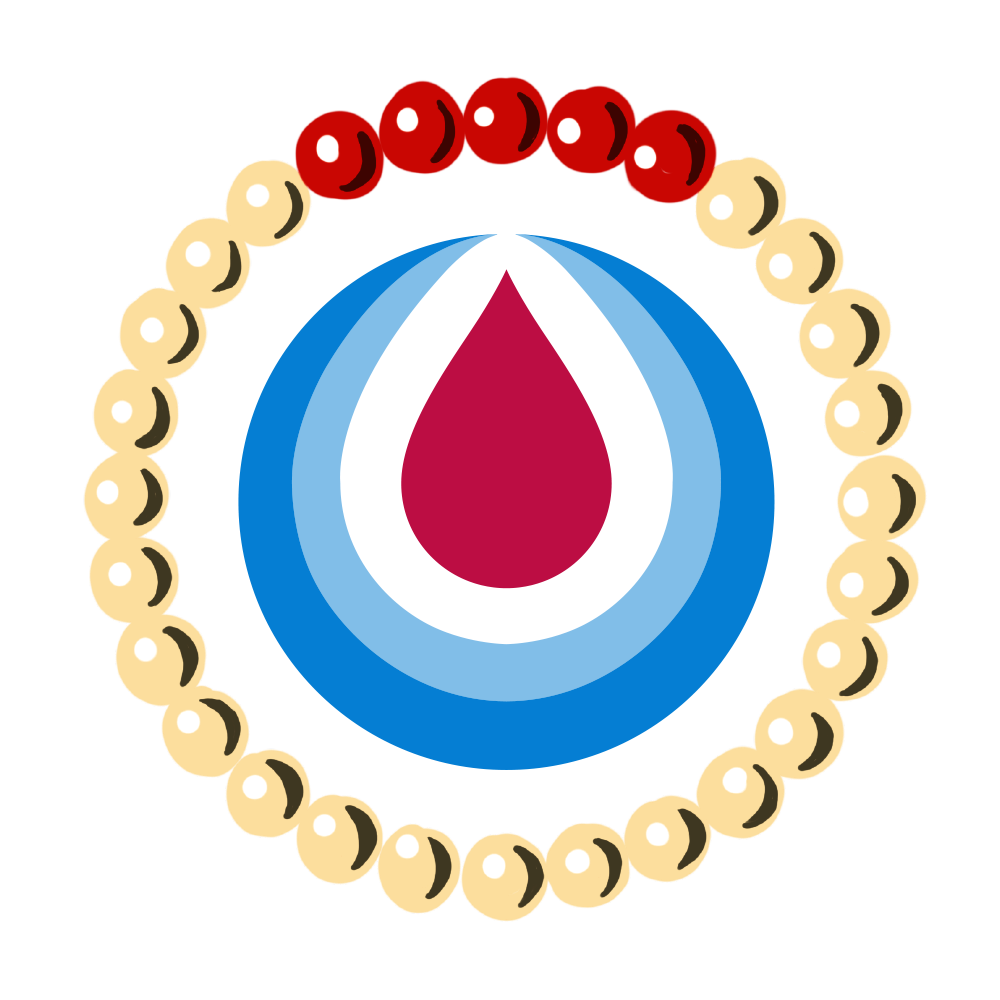 Links: