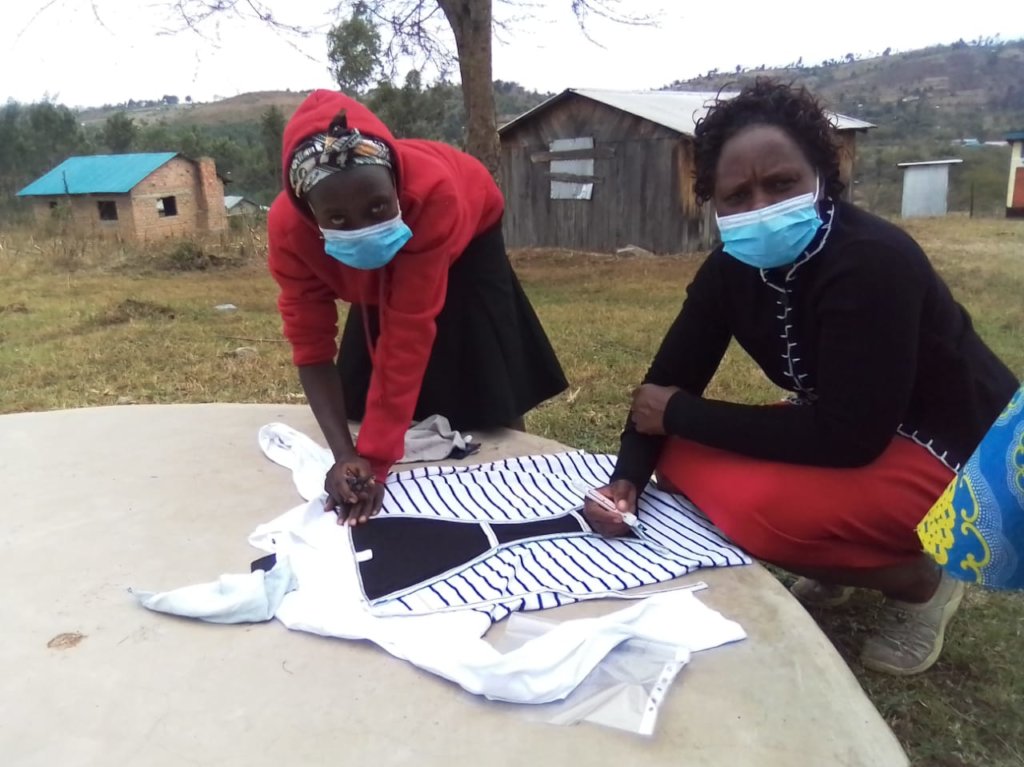 Thank you for supporting our Invest in girls and Women programme.
We had an extremely busy International Women's Day #IWD2021. In fact, due to COVID 19 restrictions, it really became International Women's month. Traditionally International Women's Day is a huge event and celebration in Kericho County, Kenya. Villages come together and hundreds of women sing, dance, and celebrate. This year, however, smaller groups met, socially distanced and masked, to discuss the real challenges facing women today in the region. More than 416 men and women met in 16 Community units. It opened up a dialogue of what really affects gender equality and women in the community, the daily stigma they face, their missed opportunism, and how it affects their own self-esteem. Choosing to challenge the norms of society. It created a safe space for these discussions to take place. It allowed women and girls to face these challenges and support one another, space for community leaders to listen and understand. Going forward to develop ways within their Communities to #ChoosetoChallenge. Many groups took place all over the region, following on from the discussions the women and girls still found the energy to dance and sing to celebrate their aspirations.
Our work in Schools continues, with regular deliveries of materials to provide handwashing facilities, Since the beginning of the year we have delivered 624 boxes of soap, 624 100 Ltr water tanks, buckets and taps for handwashing to ensure the safety of all children in their schools. We've delivered posters and banners to 312 schools across the region.
The month of May is Menstrual Hygiene month and culminates with Menstrual Hygiene Day on May 28th. Young girls and Women face huge challenges. Periods don't stop for pandemics. There are a lot of myths and taboos surrounding menstruation, with many young girls not knowing what is happening to their bodies when their periods start. There is little knowledge of sexual health. There is limited access to sanitary pads. Frequently this means girls miss school every month, they fall behind in their education, and then drop out. Without Education, it is extremely difficult to break the poverty cycle. This month will see Brighter Communities Worldwide supporting girls in schools through providing information, talks, reusable sanitary pads, and menstrual hygiene through latrines washrooms, soap, and water. We will also participate in #MHD2021 by making menstrual bracelets. In the community too, due to Covid 19 regulations, we no longer hold large meetings but instead, our staff trained community volunteers as Menstrual Hygiene Ambassadors who go out into the community and work with small groups of both men and women. Girls staying in school will go some way to address gender equality. For more information visit our project. Supporting women supports the whole Community.