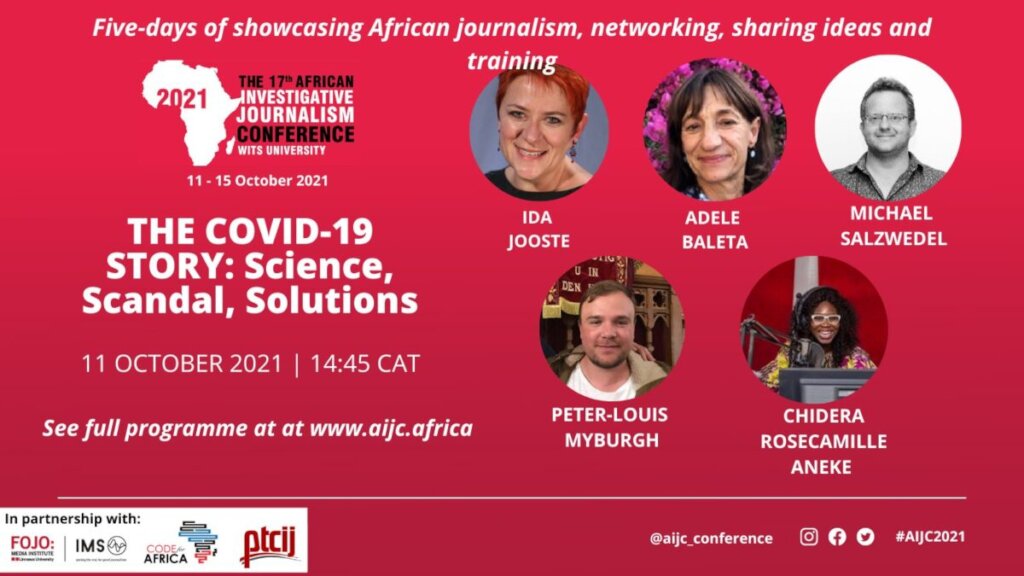 Thank you as always for your generous support in our Information Saves Lives: COVID-19 Response Fund. Your solidarity has helped us support communities tackling the COVID-19 pandemic, by creating healthier information ecosystems that help overcome vaccine hesitancy, improve access to vaccines, and mitigate the pandemic's wider harms. Here are some highlights from our COVID-19 response in the past few months:
Solutions Journalism and Investigative Health Reporting for African Journalists: On October 11th, Internews Global Health Advisor Ida Jooste moderated a discussion between Internews Pandemic Media Mentors Adele Baleta and Michael Sazwedel, Nigerian broadcast journalist (and HJN Vaccine Stories Production grantee) Chidera Aneke and South African investigative journalist Pieter-Louis Myburgh. The discussion, titled "The COVID 19 Story: Science, Scandal, Solutions" formed part of this year's African Investigative Journalism Conference. Panelists provided insight for journalists reporting on and making sense of science; highlighted the importance of solutions journalism, particularly during the pandemic; and shared the ins and outs of Daily Maverick's Scorpio investigation into the Digital Vibes corruption scandal in South Africa. Read more here.
Claves de Salud - Conversations with Health Experts in Spanish: To improve information around the COVID-19 pandemic and support journalists in the region, the Rapid Response Fund for Latin America and the Caribbean together with the Internews Health Journalism Network initiated a series of online conversations with health experts and seasoned health journalists. These sessions are moderated by Graziella Almendral del Rio, award-winning journalist, author, TV host and Internews Pandemic Media Mentor. The #ClavesdeSalud sessions seek to inform community reporters and health communicators who represent marginalized and hard-to-reach communities on the latest scientific developments around COVID-19 by increasing access to credible and reliable sources. Read the blog and access the recordings here.
Reporting on Mental Health: The mental health impacts of the COVID-19 pandemic are affecting many people all over the world, including journalists. In a first of a series of webinars for media professionals, the Internews Health Journalism Network in partnership with the Center for Mental Health Law and Policy (CMHLP) in India hosted a discussion on how journalists can responsibly report on suicide. The discussion featured expert insights from the CMHLP as well as two journalists who shared their personal experiences with suicide, plus a demonstration of a free e-learning course for journalists specifically designed for reporting on suicide. Watch the webinar here. Knowing the mental toll journalists have long suffered from stressors like deadlines, commissions as well as the hazards incurred in reporting on the frontlines of a global pandemic, the Health Journalism Network has also compiled resources to help journalists to keep mentally healthy during these challenging times. Find these tips and resources here. The second webinar in this series is planned for the end of November and will focus on addressing inequities in mental health care and services.
We are so grateful for your partnership. Together with journalists, local media, civil society organizations, social media influencers, scientists, and public health professionals, we can help communities make lifesaving and informed choices that puts an end to the COVID-19 pandemic—one accurate, evidence-based story at a time.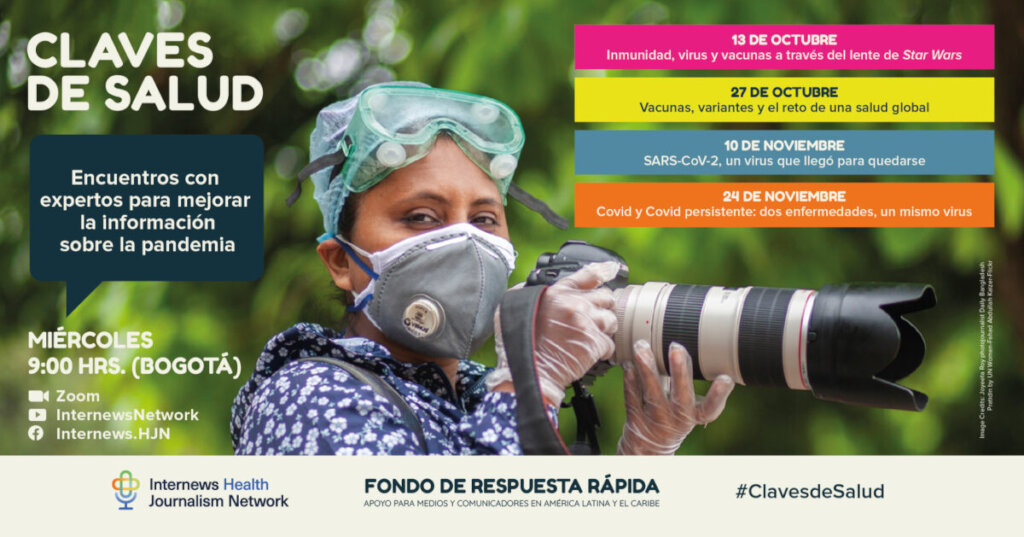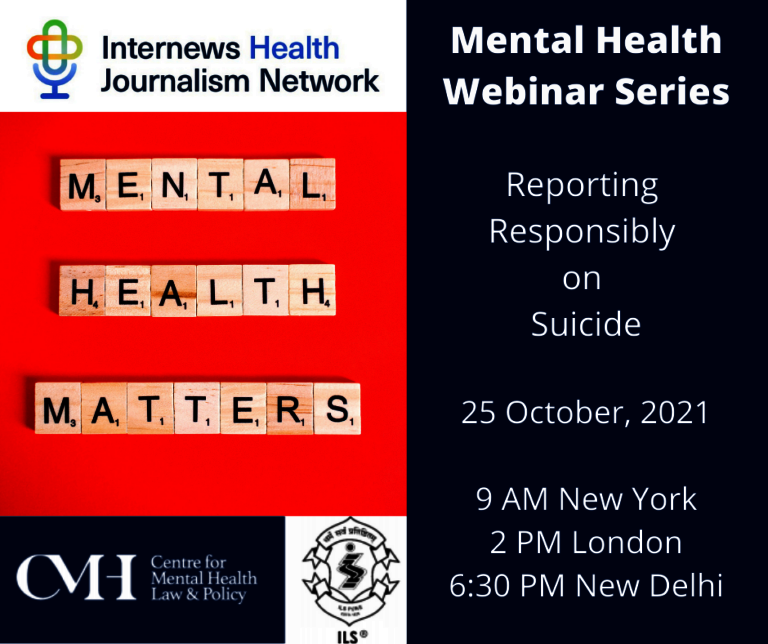 Links: