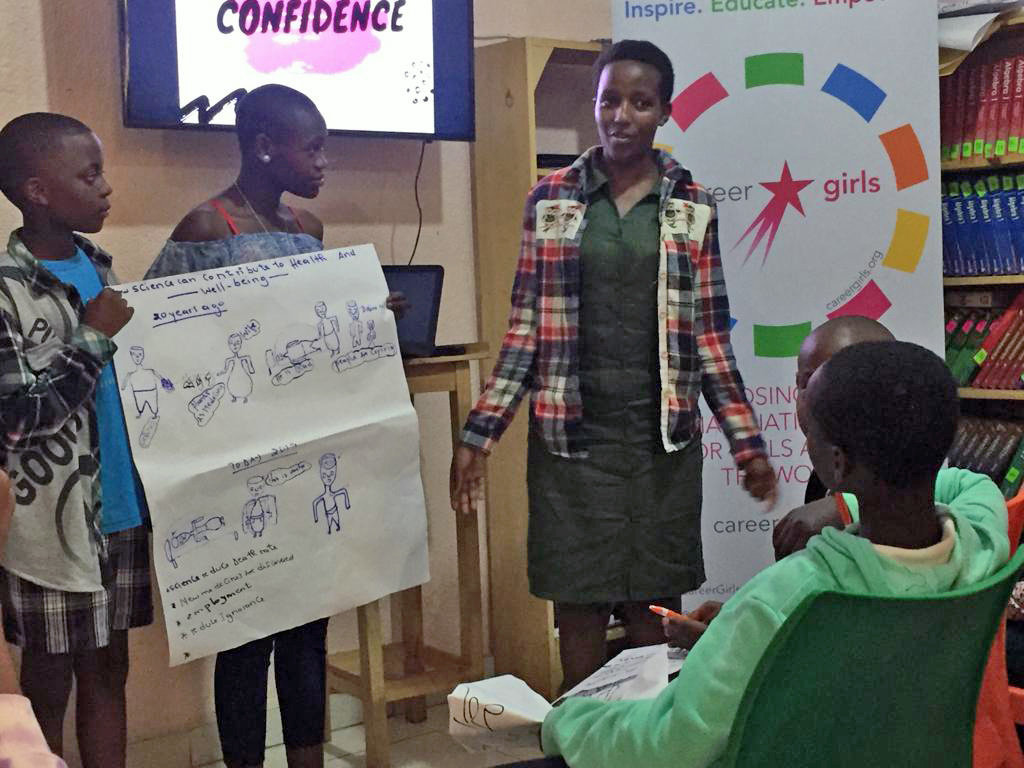 Did you know that only 34% of young women in Rwanda opt to study the sciences in university? And even after they graduate, young women face even more prejudices and obstacles, with gendered assumptions limiting their opportunities in the Science, Technology, Engineering and Math (STEM) fields.
Career Girls brings the voices of role models in STEM careers to the forefront, so that girls throughout the world have the courage and confidence to study and work in STEM. We brought this same mindset to Rwanda, when partnering with Starlight Rwanda to bring 100 girls with the information they need to know to build their own career in STEM.
After the second session of Career Girls' program in Rwanda, which was entirely focused on STEM careers, our partner Maureen had this to say: "I'm very inspired by today's session. Many of our girls did not know many careers in STEM. I'm very happy we got to see other careers that they did not know about."
Emelyne, one of our Career Girls in Rwanda, added this: "My career dream is to become a computer engineer. I know how I can change my words through technology and I know how I can develop my career." Our future progress will be created and imagined by STEM leaders worldwide...and we need more women and girls imagining our futures.
Our project in Rwanda would not be possible without donors like you. Thank you for being a Career Girls donor and friend! Your support is essential and allows us to reach more girls every day who are unsure about their futures.
If you love hearing about our work, subscribe to our newsletter and follow us on Facebook, Instagram, and Twitter.
Links: