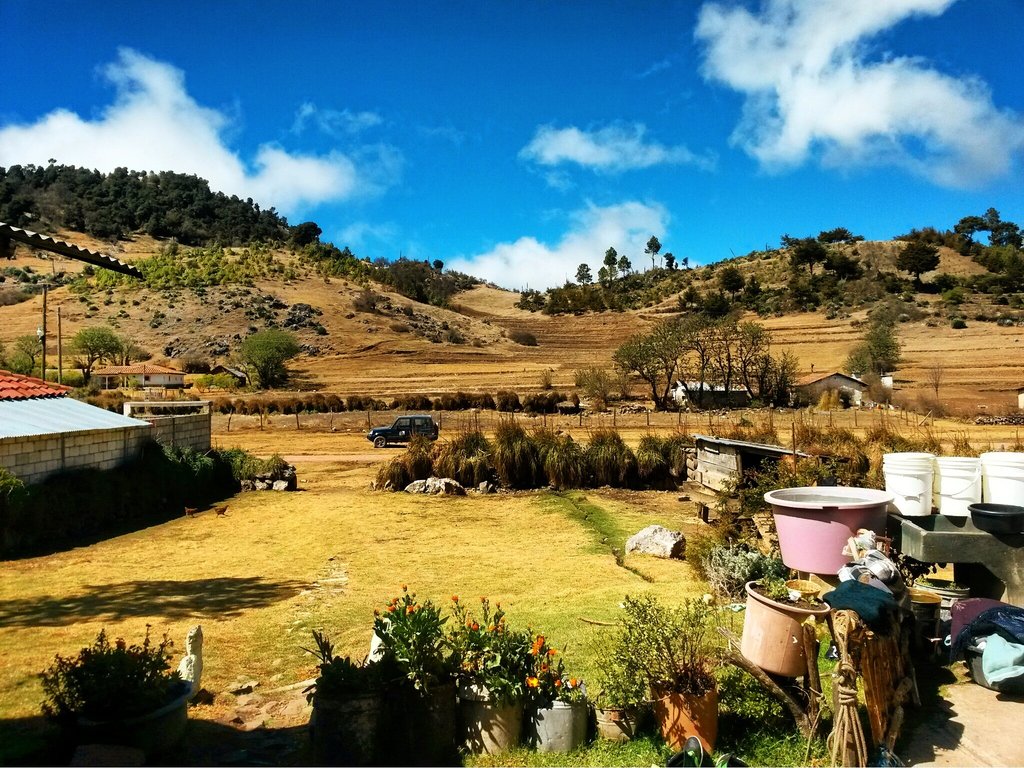 This past January, the leadership team from Aula Mágica traveled to the municipality of Chiantla located in the northwestern Guatemalan department of Huehuetenango to explore the potential for collaboration between our program and local communities. While we were plenty optimistic for the trip, even our greatest expectations were surpassed by the end of things.
While the town center is just a short drive away from the bustling city of Huehuetenango and offers many urban comforts, Chiantla's municipal boundaries (similar to the county system back in the U.S.) are incredibly vast and sparsely populated. Our program had received an invitation on behalf of our close partner, Miracles in Action, to examine the possibility of working with different communities in the area known to be well-organized and without pre-school education. With a population over 100,000 people sparsely spread through 76 different rural communities –many of them without electricity and government pre-school programs- we knew that Chiantla could end up being an ideal landing spot for Aula Mágica. And so we traveled more than 6 hours away from our starting point in Antigua up the windy and bumpy mountain roads of Huehuetenango, bumbling from community to community in search of partners to grow our humble yet ambitious program.
The majority of Chiantla's rural communities are located in a rocky plateau high above the town center in the foothills of the majestic Cuchumatanes mountain range. The terrain in this former glacial plateau is not unlike that found on the moon: desolate, dry and no signs of life in many places. A constant lack of water combined with the area's frigid temperatures makes growing crops incredibly difficult in most area, forcing most families to economically depend on potato and lamb production. Life here is not easy, meaning that families have had to stick together across generations to survive tough times. This community organization is exactly what will help make Aula Mágica so successful in this area.
During our time bouncing from community to community in our rented pick-up truck, we were captivated by the resilience of the communities and the individuals that call them home. Carolina, a soon to be promotora in Aula Mágica, has been participating in a government study program for the last few years to approach her high school degree despite being from a community with only primary school education available. How Carolina was able to fund her studies is even more impressive: Initially given one sheep by her parents to raise and someday sell for profit, Carolina quickly used the earnings from her first sale to turn one sheep into two. Two sheep soon became three and so on until finally making enough money to pay for her schooling. Unfortunately, the next necessary jump in her schooling ended up exceeding Carolina's budget, forcing her to reconsider her ambitions to someday graduate from college.
However, with the help of Aula Mágica, Carolina will now earn enough money to follow her dream and continue her studies while simultaneously bringing quality education to the upcoming generation. Carolina is just one of five future Aula Mágica instructors from the Chiantla area invited to participate in next week's teacher training, and each one of her peer's stories offering a similar tale of perseverance and commitment towards the betterment of their communities. Like Carolina and her peers, we at Aula Mágica are willing to go the distance to help people like her realize their full educational potential - even if it requires raising a sheep or two to do so.