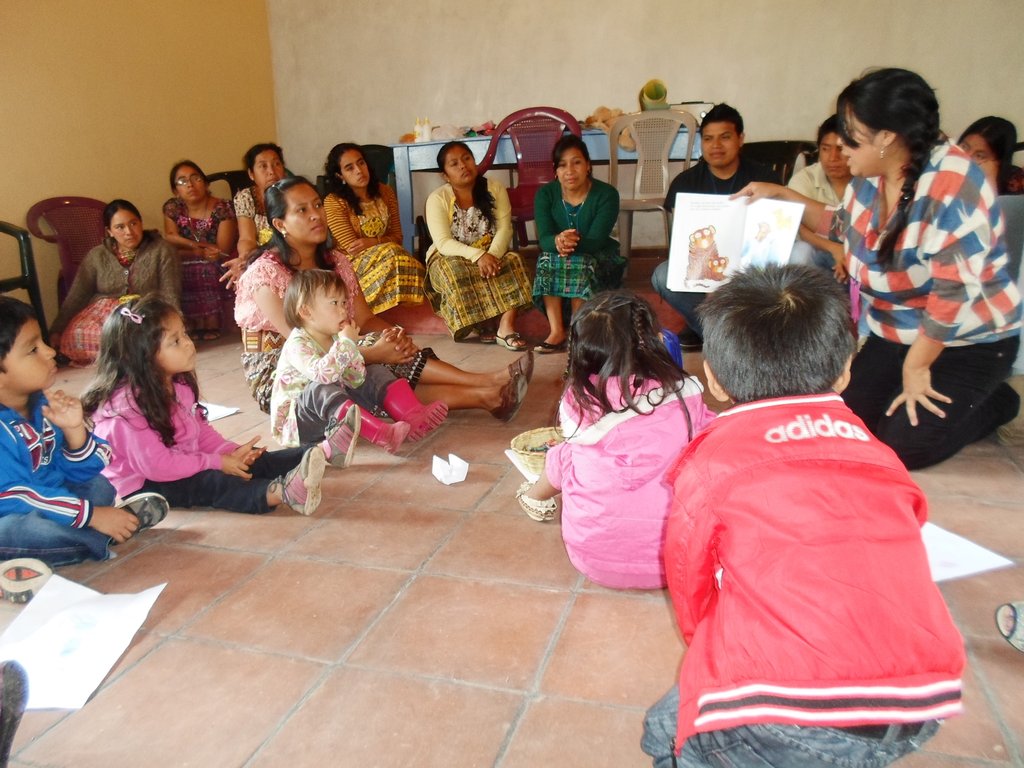 I just received new data that reinforces the need for the programed curriculum that we have developed for the young promoters to use with Aula Magica. I knew that the travel bill for the teachers was going up in our "traditional program" in Guatemala, Lets Be Ready, but I was surprised when I added it up for the year. We paid 5 teachers 30-50% above their stipend just to travel to the rural areas where there is the greatest need, but the shortest supply of trained teachers. We plan to continue to do that next year, but also to implement the Magical Classroom program that we have been developing for the past 3 years.
I have funded the development costs for Aula Magica of over $15,000 to get the programs written and recorded, and to have the activities written to go with them. Also, we have piloted and revised them all along the way over the past 3 years. Last year we had our largest pilot in 5 communities with 15 young promoters. I plan to continue with about 20 promoters next year in those communities.
I am working on the budget for 2015 with a young man, Michael Estill that I hired to run the program when I am out of the country (I will be back for 4 months in county late December), but in broad numbers I think it will cost another 5-10 thousand dollars to finish more programs and translate them in at least one Mayan language, 5 thousand to manage the project, and another 15 thousand to train and pay the teachers. I have been looking for a long term partner(s) who are willing to test with me the value of this approach for at least 2 years while we refine the program and measure the outcomes.
Nora visited the pilot program classrooms with Lola our coordinator who selects and trains young promotors who teach the kid. They met with Lucy, and had this to say:
"The program has had an amazing breakthrough, there are now more interested in Magical Classrooms and it was necessary to train more than 30 people in San Pedro La Laguna, which belong to nearby places like San Juan La Laguna Santiago Laguna, Quetzaltenango, Totonicapan, are now working with the children in their communities who do not have access to school and low economic resources, have incorporated their native language (tzutujil) and for now the challenge is to translate the programs in this language. The youing promoters are very creative and enthusiastic own initiatives, the program taught in their homes or parks in their communities."