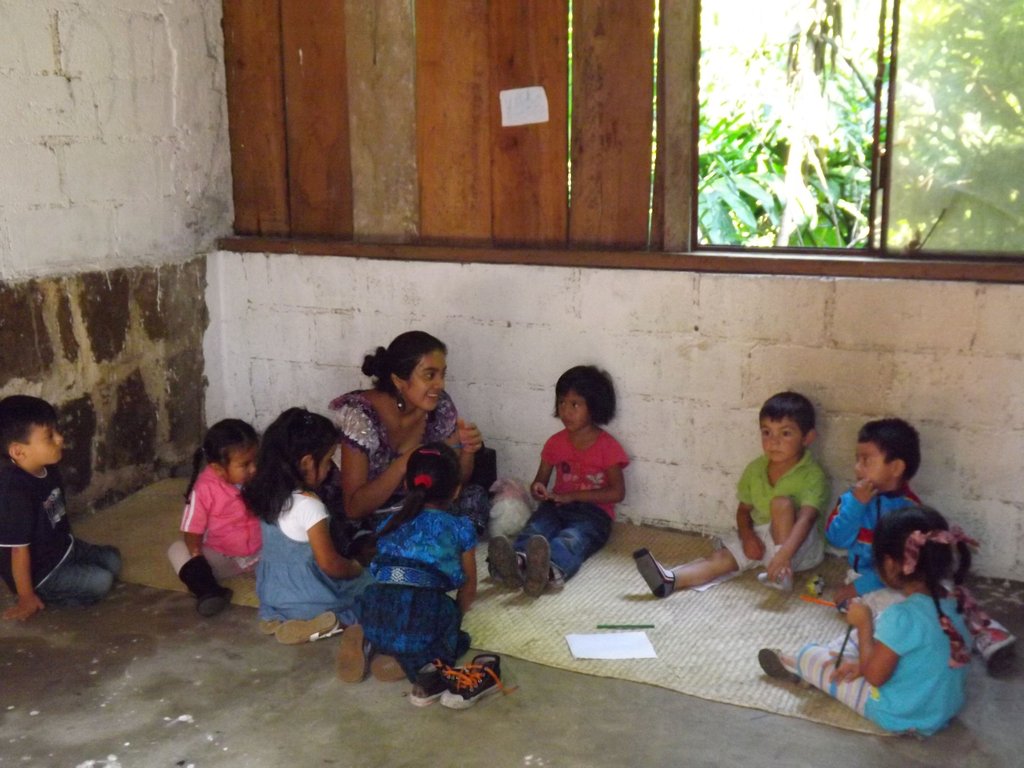 The following is a report from Zeneida Ixmata on recent activities:
The Magical Classroom Program been running fine here on the lake. We were working with 10 teachers here in San Pedro but had to close two classrooms because the teachers did not complete their group of children so we now have 8 teachers. In Santiago Atitlán we have 4 teachers. In San Juan La Laguna one teacher works in the library of that community. In Chajabal, Totonicapán there are six teachers working, and 2 teachers more in Quetzaltenango.
As regional coordinator of Magic Classroom program, I have handled all the funds funds and direction of the lake region, but I know teachers working there and other communities like Chajabal, San Andrés Xecul Totonicapan and the Florida community for Quetzaltenango Colomba ... they are not at my expense.
We have discussed how to save money for the purchase of materials for teachers, these materials are not enough to do all the activities we do with you children, so parents have helped us to meet these needs. There are at the Lake shops selling materials at a good price and of course it does not have the same quality, and are a bit more simple but we know we do not have enough funds to buy in a bookstore.
Some communities have helped us with chairs for kids, crayons, bond sheets, scissors, thread and this has been of benefit to teachers who do not get a lot of money.
We are also recycling many materials, magazines, newspapers clippings, cardboard to paint, cut, and to do crafts ... we are using the guide you provided for all our activities.