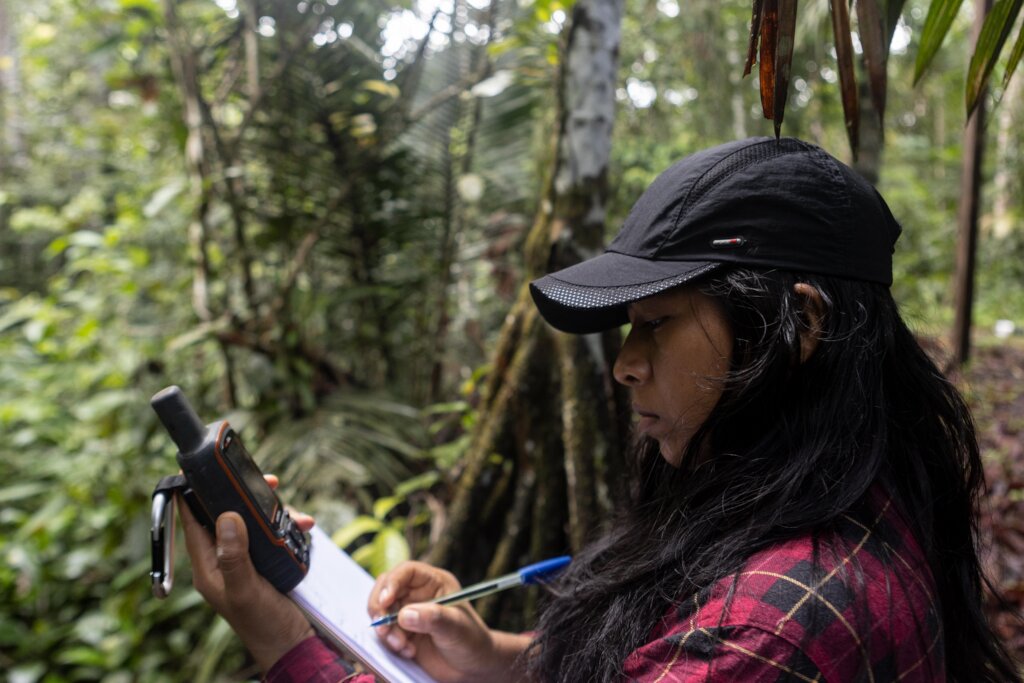 Dear Friends and Supporters,
We hope that this update from our work with the indigenous students in Iquitos finds you well. Our Intercultural Education program continues to support the young students both in their academic as well as personal development processes.
After a period of recess at the University in May and the start of a new semester, we resumed the academic tutoring classes in June. Since then, we offered 6 sessions of advanced chemistry (24 hours), 19 sessions of basic mathematics (38 hours) and 9 sessions of advanced mathematics (18 hours). These classes are helping students to keep up with their courses, especially those who are in their last years of engineering degrees and have very specialized needs and demands.
Since the beginning of this year, we have been designing and running an intercultural training program that we call "Promoters of Good Living", in which interested students may enroll in addition to their studies. We held the first module earlier this year (see previous report), and the second module is planned for later this month at the Chaikuni Center. Through exchanges, debates, cultural activities and practices, young people will develop their potential to lead positive changes in their communities, combining and integrating their experience from the urban-academic world with the traditional knowledge and the notion of well-being (=good living) in their indigenous cultures.
We are also excited to let you know that three indigenous students finished their pre-professional internships at the Chaikuni Permaculture Center, on topics which may help with forest recovery and income improvement in their communities. Jeyter, a Kukama student in his last semester, carried out a study on species diversity and economic valuation of an agroforestry system without burning. Ronal, an Awajún student, evaluated the quantity and growth of the medicinal plant Banisteriopsis caapi (Ayahuasca) planted on the lands of our Permaculture Center. Finally, Lorena, also from the Awajún people, carried out a census of seed dispersing timber species in order to reproduce them later in nurseries. These practices are necessary for students to finish their studies, but it is often difficult for them to find a place to do their internships. You might remember that in 2022 we signed an agreement with the Faculty of Forestry of the local University UNAP. Since then, internships at our Center are officially recognized by the University and count as part of the student´s degree.
Lastly, we are also happy to let you know that Felicino, Euner and Ronal, the young Awajún students who created the YAAS handicraft brand with the guidance and technical assistance from Chaikuni, were able to obtain a small grant from the state program Tourism Emprende to keep promoting and growing their business venture. This small business of making and selling necklaces, bracelets, and earrings inspired by the Awajún culture, arose from the necessity to pay for their study expenses. Today it has grown much beyond to generate benefits for the women of their communities who provide supplies for the handicrafts, and for other indigenous students that take part in making the jewelry. YAAS products have drawn the attention of ethnic-inspired designers and fashion stores in Lima, opening market access opportunities in Peru´s capital.
Ronal and Euner are also part of the students enrolled in our "Promoters of Good Living" program and, together with Felicino, they are young people with a long history of involvement in the activities organized by the Chaikuni Institute. For this reason, from our Intercultural Education program, we are especially happy to be able to accompany their initiative and share the experience and talent of these young indigenous entrepreneurs, which can be very inspiring for many other young people and communities.
As always, we´d like to finish by deeply thanking you for your continuous support to the indigenous students in Iquitos.
With much gratitude,
The Indigenous Students of OEPIAP and The Chaikuni Institute Team