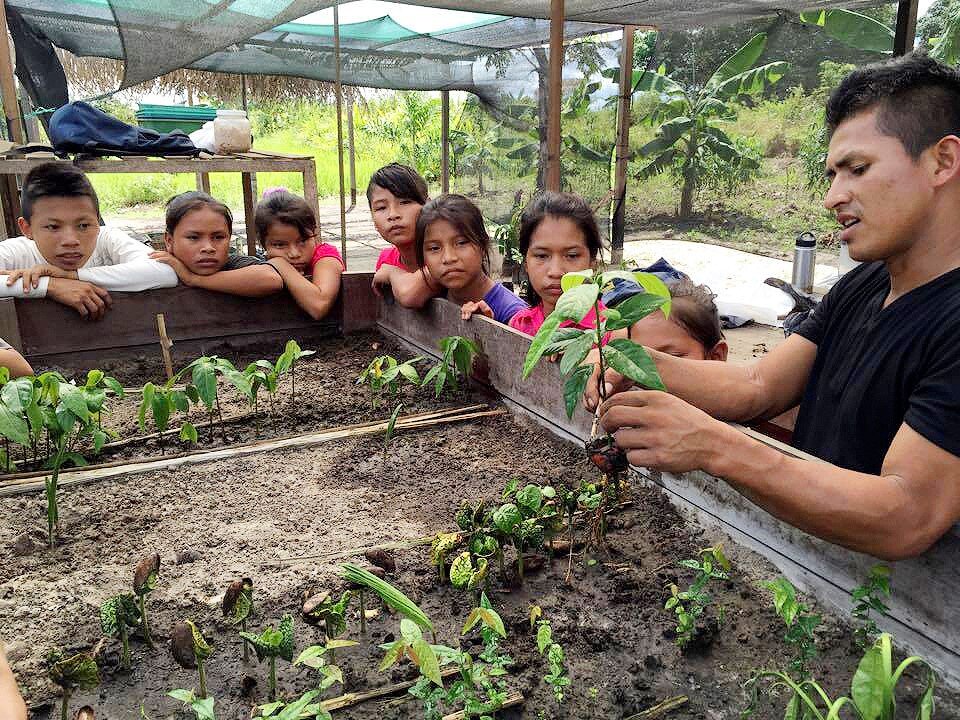 MEDICINAL PLANTS NURSERIES
In our last report we said that we had started to produce medicinal seedlings. Now we are in the rainy season and they are all being planted.
In the nursery that we manage, the entire production has been planted. The plants have been distributed mainly to Shipibo families in the district of Yarinacocha, so that they can plant them in their backyards and have a living pharmacy.
As our nursery is for an urban area, where people can water all year round, we don't depend too much on the rainy season. So we are starting to plant again and have decided to produce continuously all year round.
The other nurseries, promoted by us and managed by their owners are located in rural areas, in Shipibo territories (Shipibo Community of Santa Clara, and Shipibo Jakon Rate Project), they are also planting medicinal plants. They should start production in June approximately.
MEDICINAL GARDENS
So far we have promoted 06 institutional medicinal gardens, 03 of them in the city and 03 in rural areas.
The last of them was installed in the Bilingual Kindergarten of Yarinacocha, it still needs more implementation and resources for its productive and pedagogical management. The students are Shipibo children, this garden is not only a medicinal garden, it is an educational resource that seeks the conservation of traditional medicinal knowledge of the Amazonian indigenous people as a living practice, so we ask for your support.
NEW POSIBILITIES
With the young children of the mothers of the Shipibas Maroti Xobo Craftswomen's Association we are working on the promotion of reading. Now they are also interested in working in bio-gardens and family medicinal gardens together with the children, both to promote self-management of health and to improve nutrition. In order to meet this demand we need your solidarity.