Project Report

| Oct 15, 2022
Seedlings for Rainy Season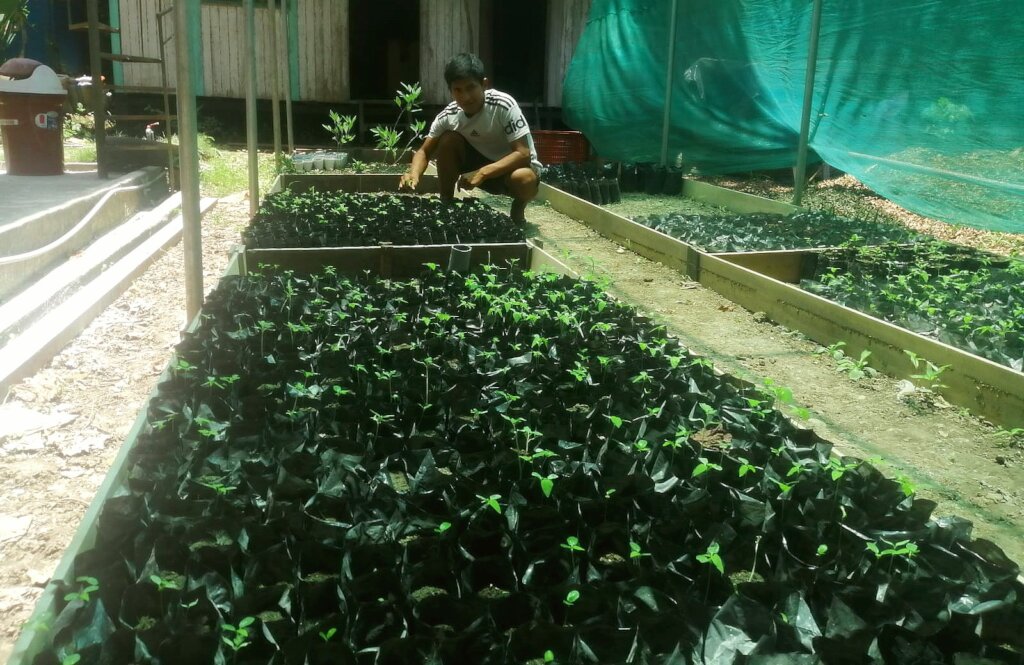 Since public health services do not efficiently cover the rural and indigenous population as well as the fact that they do not value traditional medicine, we promote medicinal garden through this project called Rao Banabo in shipibo language, which means cultivate your pharmacy or grow your pharmacy.
Four Plant Nurseries for Health
Until now we have four plant nurseries which are starting their production. We expect to have a high production of medicinal plants for the upcoming rainy season (from January to March). One of these is located in the city of Yarinacocha (inside our facilities), another one is located in the rural town of Santa Rosa (Jakon Rate Shipibo Project), and the other two are located in the Shipibo Community of Santa Clara.
We manage the first plant nursery while the others are managed by their shipibo owners. All the seedlings are used to enrich the medicinal gardens as well as to being hand on to neighbors that are interested in growing new medicinal gardens.
The two nurseries located in Santa Clara have a lack of tools and materials such as spades, hoses, manure, and others. We also require transportation to give technical support.
A New Medicinal Garden for Kids
From last month, we have a new medicinal garden; however, it is important to mention that "we" has a very wide meaning in this case. Without planning it or looking for it, a couple of friends asked us to set up a medicinal garden inside the kindergarten where their daughter studies and after some meetings, a great synchronicity worked out well for this purpose, several institutions converged to support this garden, as follows:
- The Bilingual Kindergarten of Yarinacocha
- Shipibo non-governmental organization Oni Xobo
- The Yarinacocha Bilingual Institute
- Some students from the local Intercultural Univesity
- Alianza Arkana
In this latter case we still need to install a watering system, since it is very difficult for kids to carry or transport water. We also need more tools for parents and children to carry more topsoil and buy some additional manure. The seedlings are being provided by us and the parents.
Reflection
Finally, we would like to highlight that sometimes less of the expected results are obtained, or in some cases different or better results from what was planned are obtained; therefore, we must flow with the social demand and the resources that come along the way. Up to this point, we are satisfied with the results obtained.
We still need your support, every coin is useful and let us to have more medicinal gardens and more shipibo people keeping alive their knowledge of medicinal plants, they deserve it.