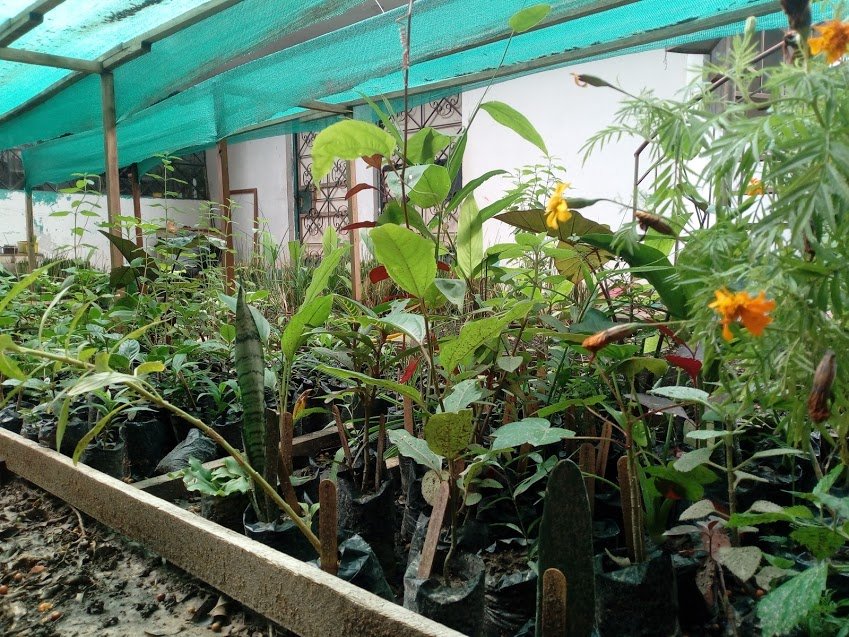 We continue the advances on the medicinal urban garden in our place!
While we were cleaning the land and preparing it to install the garden, we had to remove some medicinal plants that already existed before, but needed to be removed. The good thing is that these plants were happily received by Shipibo neighbors to plant in their own gardens. The new is great, because, without foreseeing it and symbolically, the replication and promotion of exchanging and creating more gardens in the city is already underway.
We also found how some of the plants we planted are growing.Just to mention a few: the "piñon blanco", which controls diarrhea and acts as a natural healing agent; the "piñon colorado", which reduces fever; the "rosa cisa", which cures fear; the "mucura", which fights the flu; the "motelillo", which is traditionally used to have good feelings; and the "matico", whose leaf has faced the Covid-19, among many others. In short, a small and varied natural pharmacy is growing little by little.
In turn, we pruned branches from a huge ficus, which was blocking the light we need. Its large branches have been piled up and covered with soil to plant more medicinal plants. Branches that, in less than a year, will be compost that will nourish our plants.
Although the road is still long, we have started at a good moment. Times in which the coronavirus has made us reevaluate the self-management of health in indigenous peoples.
Supporting this great project means supporting the replication of more medicinal gardens in urban areas of the Amazon region of Peru.
Thanks to your contributions we will achieve better and faster results!