Project Report

| Oct 27, 2020
MOVING FORWARD SURELY AND WITH CONVICTION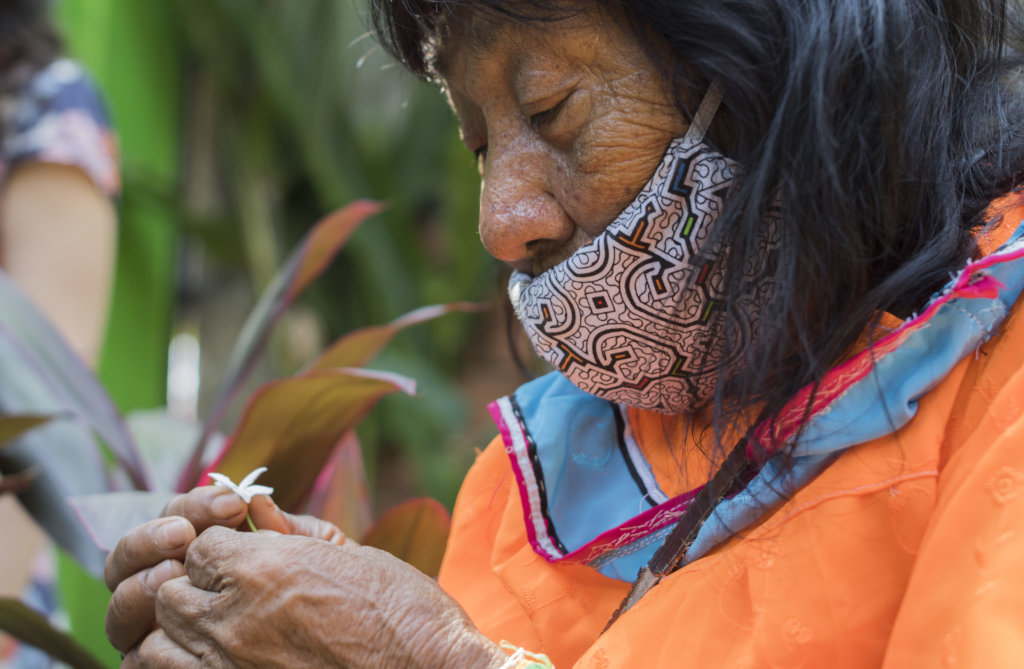 Rao Banabo (medicinal garden) is a new project promoted by Alianza Arkana. We seek to strengthen the transmission of knowledge and the sustainable use of medicinal plants for the Shipibo-Konibo population, in the Ucayali region, Peru
Advances continue with our first stage of work on the Rao Banabo project. After Marcos, our project manager, designed and selected the most suitable medicinal plants to start germinating life in the garden, and before continuing with the process, we decided to ask an important question to an important person: What do you think of this proposal and what do you think we are missing, Yoxan Manuela?
Manuela (Jakon Rate) is a wise Shipibo-Konibo elder. For decades, she has helped and guided many people through her ceremonies and has also greatly protected the ancient Shipibo-Konibo wisdom on the use of medicinal plants. Hence, listening to her opinion and suggestions was a privilege for us.
We had a very productive day with Manuela. We started going through the whole garden, observing, identifying and naming all the medicinal plants that we crossed on our way. Later, we had an exchange about the properties and uses of the main or most effective medicinal plants. Also, she helped us identify the names of some plants in the Shipibo-Konibo language that we only recognized by their regional spanish name.
Just to give a couple of examples, "Ronon Rao" or Jergón Sacha, is a medicinal plant that is widely used as a powerful anti-viral. Likewise, "Bana Boains" or Mucura, is a common plant used for respiratory infections and for washing away bad luck through baths.
The results have been very satisfactory. Despite not having the area for large trees, we have a list of over 45 plants that we could grow in the little medicinal garden! With this, we are showing that the size of the land you have does not matter as long as we have the desire to care for them and keep this ancestral indigenous practice alive. We thank Manuela and the enormous work of Marcos and the entire Alianza Arkana team who put their grain of sand in this new process.
We invite you to share this project with your family, friends and contacts that you are also committed to strengthening the ancestral knowledge of Indigenous Peoples. We greatly thank you for all the support you give us.
We will keep updating you with our progress!