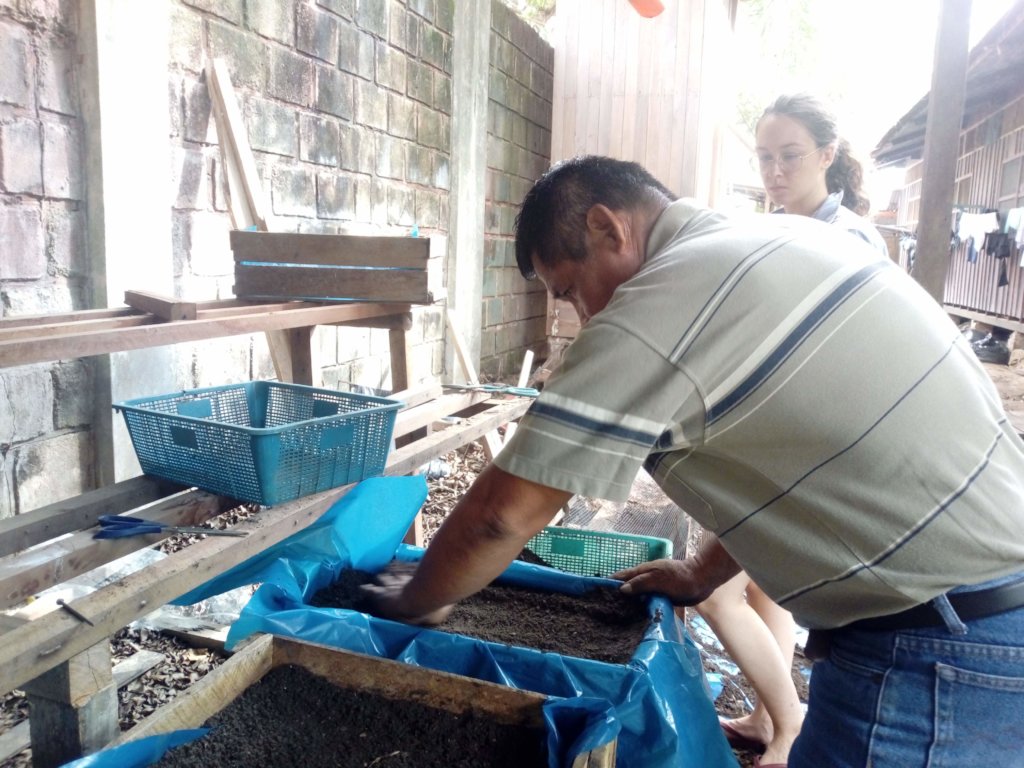 The immense pollution generated by cities in the world is increasingly irrefutable. The importance of creating green spaces that absorb all the carbon dioxide that their factories and excessive automobile systems become a necessity and less a privilege of a few conscious inhabitants. To achieve a zero-emission reduction, a transition from polluting and consuming cities to clean and green producing cities is needed.
After collaborating with a big social project, The Live Indigenous Pharmacy, which sought to promote the use of traditional medicine in the Native Community of Paoyhan, the Alianza Arkana team has turned the course towards the search to implement Medicinal Botanical and urban Gardens in Pucallpa. Our new line arises as a result of the reflection on the growing Shipibo population in the city and, in addition, for the importance of looking towards the polluting city and facing its environmental risks.
In this way, we have started with the micro project "Huerto Ametra", which consists of the design and implementation of a vegetable garden in the central garden of the current work center of Alianza Arkana and ARIAP organizations, both working for revitalization and cultural preservation of the Shipibo-Konibo people. Cucumbers, tomato, lettuce, cabbage, papaya, chili, carrot, coriander, carambola, pineapple, banana and aromatics such as tobacco, lemongrass or chamomile are found in the planting list.
To adequately achieve the objective, one must not only implement the design, but create conditions. Thus, we build a simple nursery, made from the materials we found on the premises. All the wood we found and reused, is now an important space for the care of seedlings that will then be transplanted into the garden. In addition, we repaired the two large compost boxes.
This time, it only cost us to buy new mesh. In this month of November we will give a more colorful and creative tone to the compost and, in addition, we will signal all the spaces that are available and we will prepare a guide to properly follow their processes.
We need your support to implement a medicinal botanical garden, taking advantage of the fact that the location has enough space to design it. Help us to create a model that will then be used to carry out other activities in other organizations, institutions, homes or businesses in cities.
Let's make the concrete green!