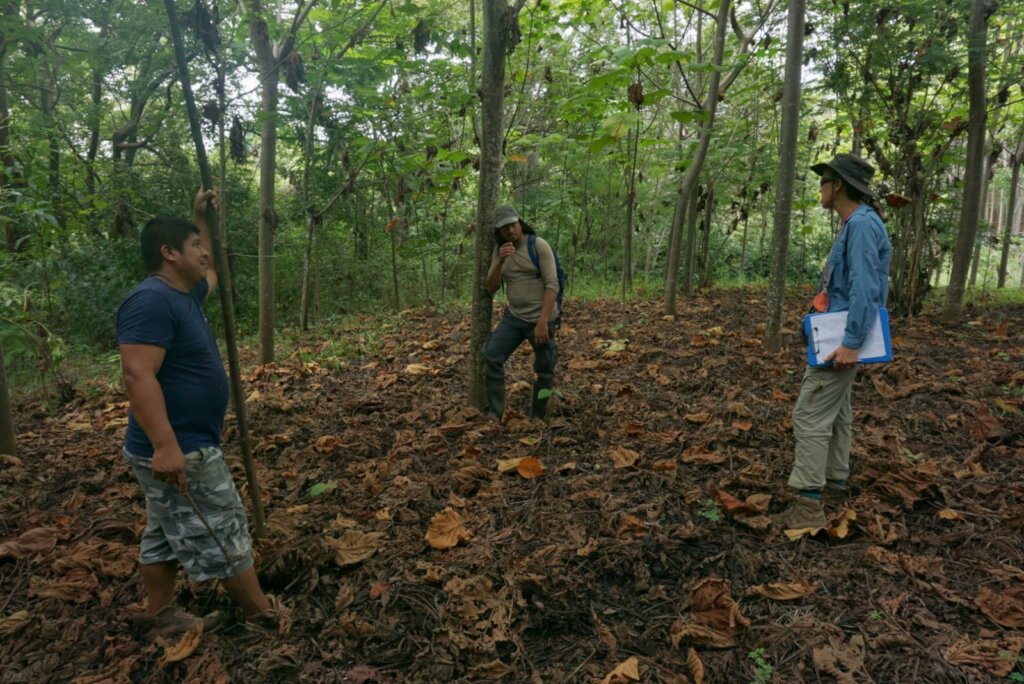 Dear donors, thank you once again for wanting to plant a future with us. During the last months of 2022, we managed to support the So Cagru de Boruca Indigenous Eco-Cultural Tourism Association, with the link with important allies for the development and strengthening of the Project.

Thanks to the organization's links with specialists in the issues being worked on, it was possible to manage the visit of Dr. Karen Holl, a specialist in ecosystem restoration and a great reference on the subject worldwide. The visit of Dr. Constato of a tour of the Cuji Cuji community farm located in the Boruca community and also, the visit to the Crun Shurin community, where the project is to be scaled up.

The objective of this visit was to receive recommendations and feedback from Dr. It was carried out with people who are part of the Diwo team, as well as representatives of both communities and coordinators in land administration in those spaces. Initiative of great importance since it improves the technical considerations of the project and supports two sites of interest of the group of women for the creation of synergies.
On the other hand, the visit of the Project of the five great forests of Mesoamerica was arranged, thanks to previous contact with the Re:Wild organization participating in said project. The objective was to share the experiences developed by the Project, mainly from a community gender perspective, for which a lunch is organized between the representatives of Re:Wild, the Costa Rica Wildlife Foundation and the Wildlife Conservation Society, and representatives of the group of Mujeres So Cagru and the group of women entrepreneurs from Boruca. On this occasion, it was possible to share the various achievements at the time of the project, needs and possibilities of joint work. We hope this is the beginning of a successful alliance that allows support for community conservation actions.

During the tour we had some accidents, which did not cause a major problem other than a delay in the schedule, but it is a real sample of the difficulties that vulnerable communities live with every day and reinforce the importance of donations like yours, we urge you to spread the word and invite other people to donate, each support counts and the common well-being depends on it.