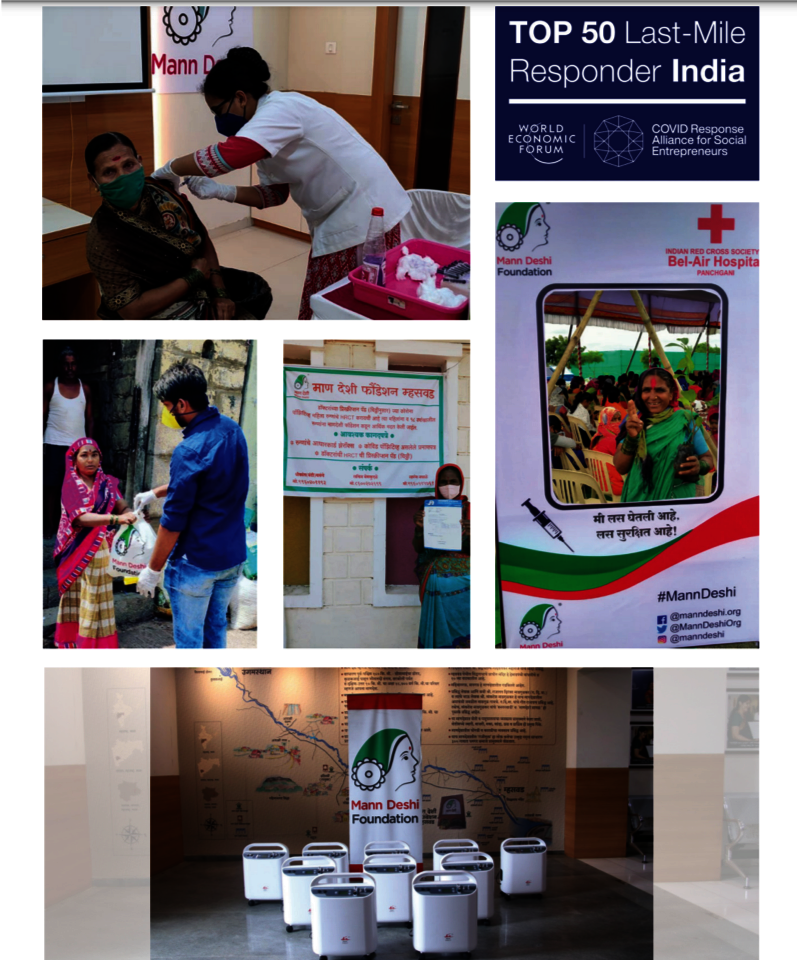 Progress Report
The Covid-19 Pandemic hit rural India hard. While the first few months of the pandemic were felt in
the urban areas, the rural area was impacted the most during the second way. Maharashtra had one of
the highest case counts in the country, and the Satara district where the Mann Deshi Foundation works
remained one of the overlooked areas.
Mann Deshi has provided rations to 25,000 families, refurbished, and is now running two rural
hospitals in Satara district, which have served 2,500 patients and continue to serve more each day. We
provide nutritious meals to patients at isolation centers, run two cardiac advanced life
support ambulances, ensure women and children can access tests and scans, and run an oxygen
bank. In addition, we have offered interest-free loans to help women pivot or restart their businesses.
Gondavale Rural Hospital
Gondavale Rural Hospital is a public-private partnership model hospital where the state government
and Mann Deshi is running the free cost covid hospital, which provides patients with all the necessary
treatments such as covid treatment with ventilator, x-ray, pathology lab, and food availability.
The cost of the doctor's salary and food has been supported by the crowdfunding platforms, such as
GlobalGiving.
From October 2021 to December 2021 Total of 76 Covid Patients got admitted to our Mann Deshi run.
Gondavale covid hospital. All admitted patients were successfully discharged. The death rate is zero.
Over 500 patients were served meals and breakfast from October to December. There was a proper
day schedule for the people to take care of. These patients are under the observation of 4 Doctors and
10 Nurses in 3 shifts a day. We have provided over 700 meals to covid
patients of Man tehsil in the last three months.
Testimonial
"We can approach the staff for help at any day. Once a nurse came in to check on me at
1.30 am because she noticed I was having trouble sleeping- that's the kind of personal attention you
get here. The hospital is also fully equipped with all the treatment facilities, so unlike other places we
need not run around for additional tests or medicines."
- Geetanjali, Patient at Gondavale Rural Hospital.
Public-Private Partnership Study by Georgetown University
Owing to the success of the Gondavale Rural Hospital, which we started as a Public-Private Partnership
initiative, the professors and students of Georgetown University did a case study on the same, the
final document of which was published on 7 th March 2022 in the presence of Shri. Rajesh Tope, Hon.
Health Minister of Maharashtra. You can access the report using the following link:
https://manndeshifoundation.org/wp-content/uploads/2022/04/GRH-Case-Study_Upload.pdf
Mann Deshi CT scan and Diagnostic Center
There is no diagnostic center within a radius of 70 km of Mhaswad. As a result, Mann Deshi
In partnership with various funders, including the crowdfunding platform GlobalGiving,
Foundation has set up a diagnostic facility with a CT scan, pathology lab, and x-ray machine. The diagnostic
center will be serving underprivileged communities as a charitable model, where patients will be
served by the MD doctor appointed by Mann Deshi. Patients can avail of the services of blood check-ups,
pathology lab, CT scans, and doctor's consultations. This facility has been functional since January
2022 and is helping thousands of patients to reduce their healthcare costs.
Ambulance Service
Mann Deshi also runs two cardiac ambulances for the community. These were used intensively for
Covid patients. Over 200 covid patients have been transferred via Mann Deshi's ambulances. In
addition, through some crowdfunding support, Mann Deshi organized Covid vaccines and vaccination
camps for 24000 rural women of Maharashtra. We arranged for buses for pick up and drop off for
women coming from remote villages. We also set up a health counseling counter for essential checkups and consultations with doctors at each vaccination drive.
"The vaccination camp organized by the Mann Deshi foundation helped hundreds of women
from her village. Although the vaccines were short, especially in rural India, that's where Mann Deshi
stepped up at the most crucial time."
- Lakshmi, Vaccine beneficiary.
As of 31 st March, our ambulances have transported:
118 patients to the Gondavale Rural Hospital
130 patients to the diagnostic center
130 patients to the hospitals in Mhaswad
48 patients to the Public Health Centre in Mhaswad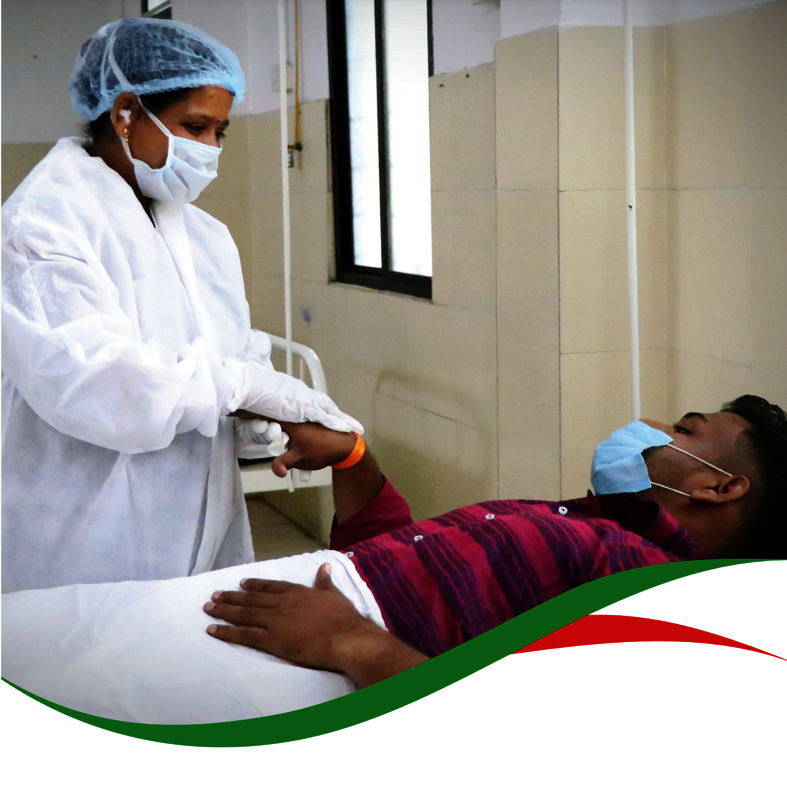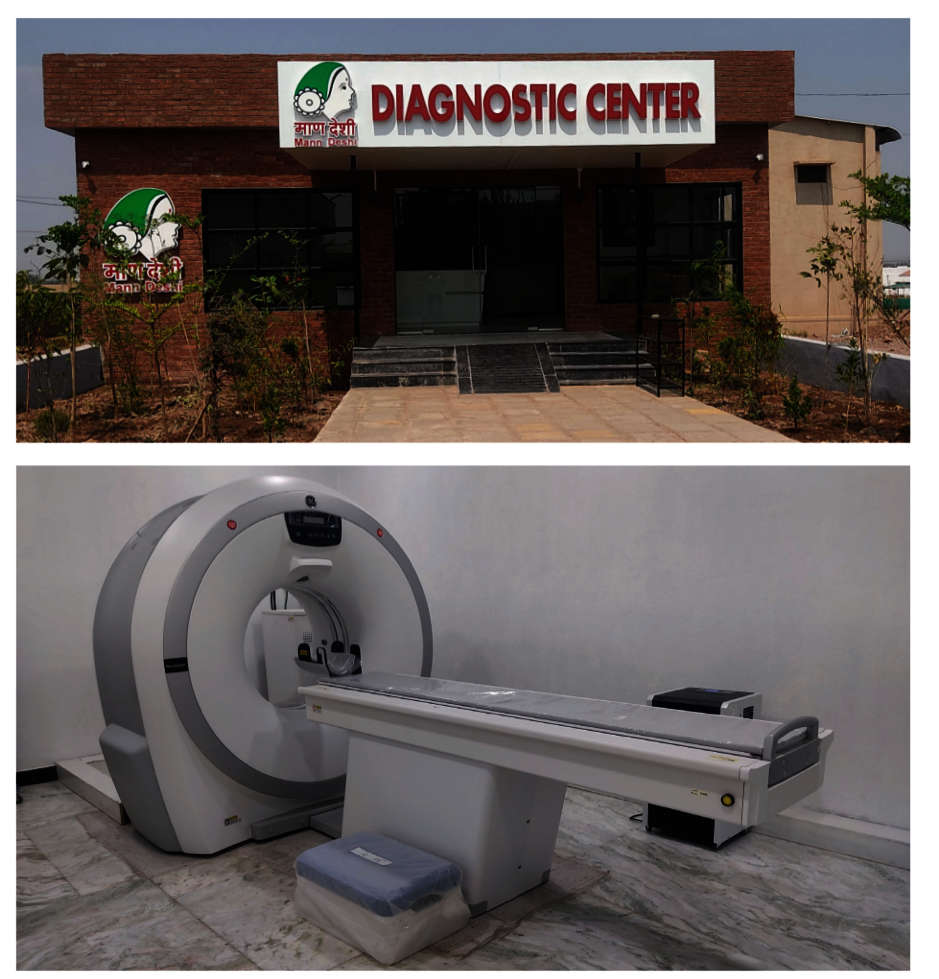 Links: