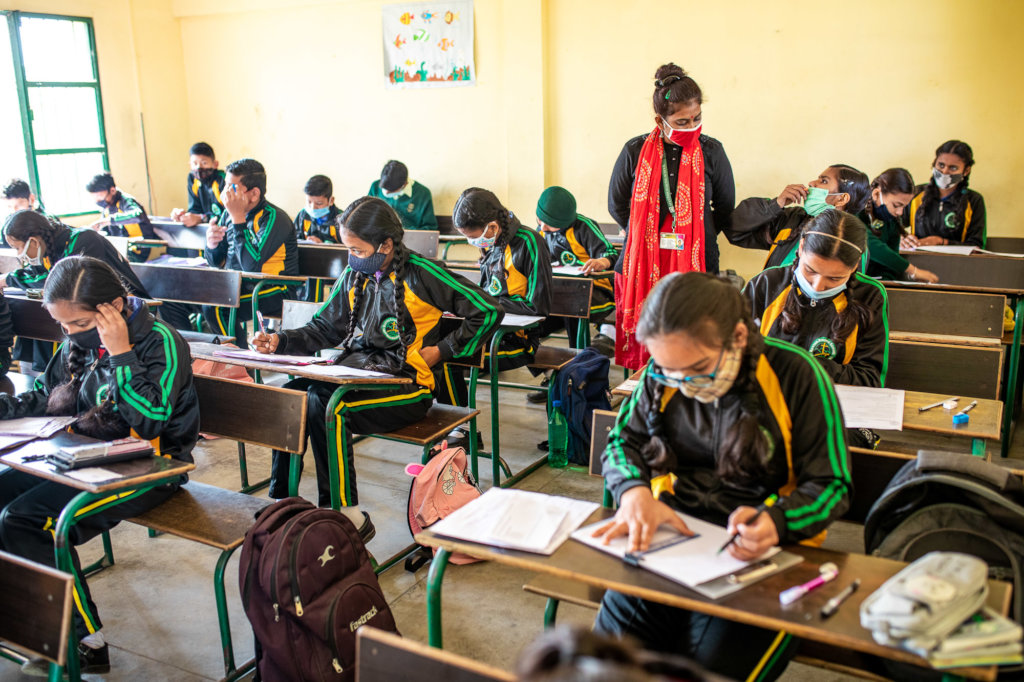 Summer is fast approaching here on the Mission. Over the next week or two temperatures will begin to increase dramatically, eventually getting to as high as 52°C (or 127°F if you are from the USA). That's an unbearable temperature!
We just wanted to check in with all of you who have supported our work recently and say thank you so much. It is always humbling to us when we get notifications of new donations coming in. In the current global climate it means even more than ever to have your support!
We are both delighted and grateful to let you know that all of our children are doing well. While COVID-19 spreads like wildfire across the country we are thus far unaffected. While India itself is second only to the USA in overall cases, our state has a relatively low infection rate. We are doing our best to remind ourselves regularly of how important it is to stay vigilant and not become complacent. Many of our staff have already received the first of their vaccination shots.
School, at this stage, is still open for our kids. Those in grades 6-10 attend daily classes. Over the last week several districts have closed their schools, we expect this might happen in our district too. Our children who are attending university, at this stage, are remaining there.
At home life is pretty normal, our campus has always been somewhat cut off from the world. The biggest change that we have noticed is that our regular volunteers have not been coming: most years we have 100+ people come from around the world to help out. Our little world feels even smaller without them.
As we continue down this road of uncertainty we value the connections we have with each one of you. Your donations, support, prayers and messages empower us to keep changing the lives of our kids. Thank you for standing with us.