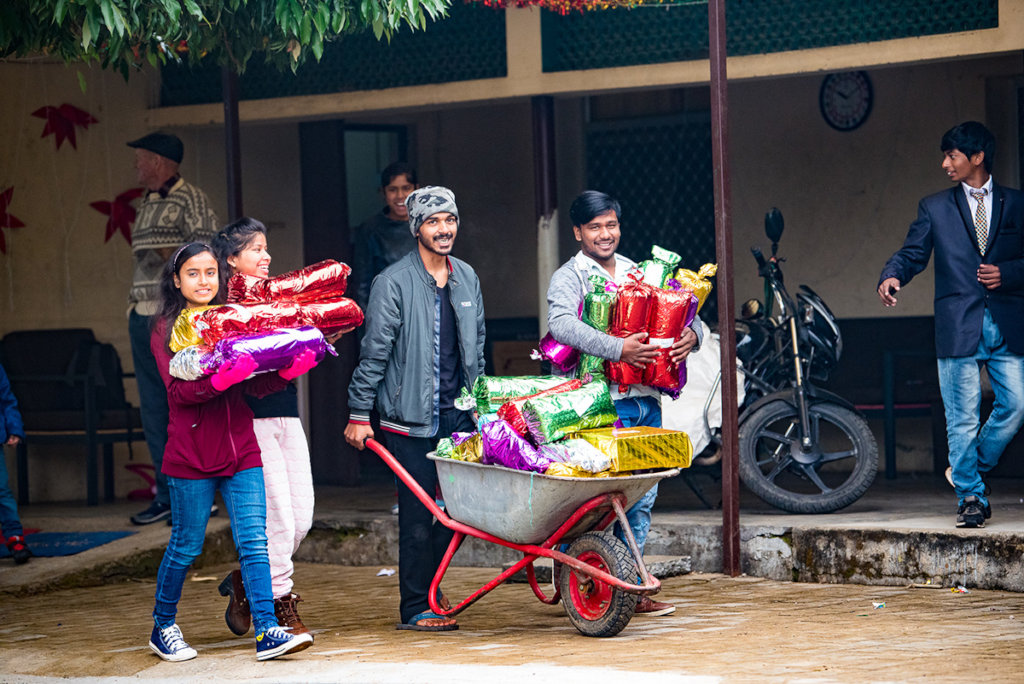 Welcome to the New Year! It's hard to believe almost 3 months has gone by since our last report. Of course, as we look back on all the happenings here on the mission it is easy to see how time has just flown by in a flurry of projects, activities and fun!
We had an amazing Christmas here on the farm with loads of past mission children returning home for the holidays. Our days were mostly spent gathered around little fires across the mission; each hearth alive with laughter, stories and games. Christmas morning was especially exciting -every one of our children received two separate presents (one upon waking up and the other at our family brunch). For the first time in many years we didn't feel overwhelmed by Christmas, but rather were able to enjoy the company of so many loved ones.
We are happy to report that other than your run-of-the-mill winter coughs and colds most of our children are all in excellent health. The exception to that statement is little Niyati who, while playing with her sister and some friends, managed to fall off a stool and fracture her leg (for the second time in under a year). A few weeks in a cast and she will be right as rain.
At school the kids are currently undergoing what we call Formative Assessments, as a precursor to their final examinations these serve to assess how each student is doing with their various subjects. Our Year 10 students are undergoing their last day of classroom-based learning today and will now only return for their end of year finals. The grades that a student receives in Year 10 is the most important factor in deciding which school they can get admission for to study Year 12. Year 12 is the defining factor as to what University they can study in -so as you can see, good results in Year 10 have significant value!
On our farm our wheat crop is growing strong and will be ready for harvest sometime around April, our mustard crop is just a couple of weeks away from it's harvest. Our fruit trees in our orchards, though under constant assault by monkeys, are starting to bud -and will be ripe with fruits come summer.
We are so grateful to everyone who has supported us over the last 3 months. We are happy to report that the issues we were facing with getting GlobalGiving funds to the ground here have now been sorted and everything is running as it should be. We thank you for your patience during that time.
Regards,
Clifton Shipway
Deputy Director