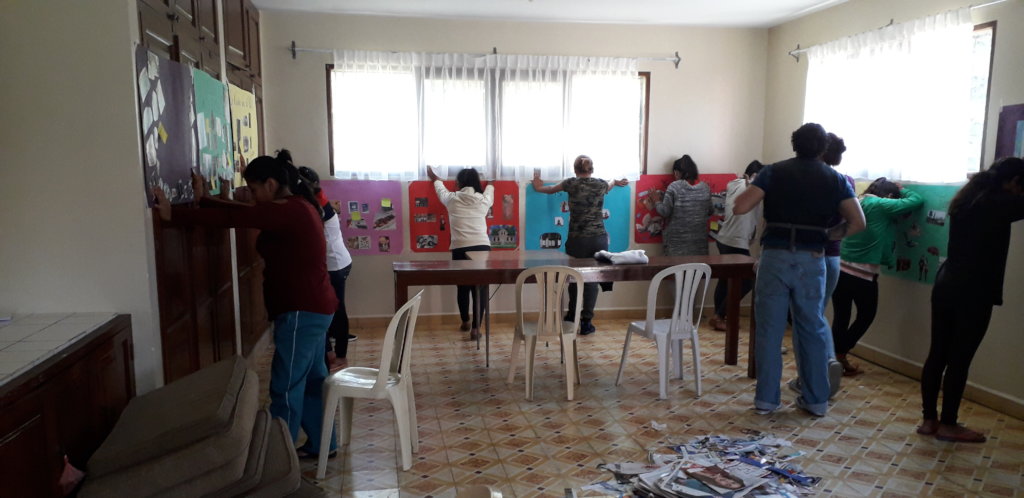 COMPLETION OF THE TRAINING PHASE OF THE PROJECT IMPULS´HER, CARRIED OUT IN A HOME FOR CHILDREN VICTIMS OF TRAFFICKING AND SEXUAL COMMERCE IN BOLIVIA.
Our 14 participants have completed 4 months of intense work where they had personal development workshops, coaching, and micro entrepreneurship. All this experience allowed them to visualize their future profesionnal and personal projects to focus on their dreams and aim for a better future.

The workshop on personal development sought to help them accept their current situation in a home with support and care. Subsequently, the "life project" workshop allowed them to have introspect in the short, medium and long term and to plan for a future of independence and autonomy.

The coaching workshop helped the girls gain confidence, leadership and assertive communication skills among others, which allowed them to develop soft skills to face their future.

And finally, the micro entrepreneurship workshops helped the girls to fill out a canvas model of their business plan. For this, they used creativity, incentive and entrepreneurship skills to imagine a business that could generate economic income for them whilst allowing them to become autonomous and independent.
Some of this girls now feel ready to put their new knowldege to use and seek our financial, psychological and social support to be able to study a career and/or set up a new business.

We know this project is ambitious and requires strong financial support to continue and enable these young girls to make their dream come true, but we believe that with your continuous help and that of all our donors, we can get these girls where they want to be in life : strong, independent and happy.
Links: