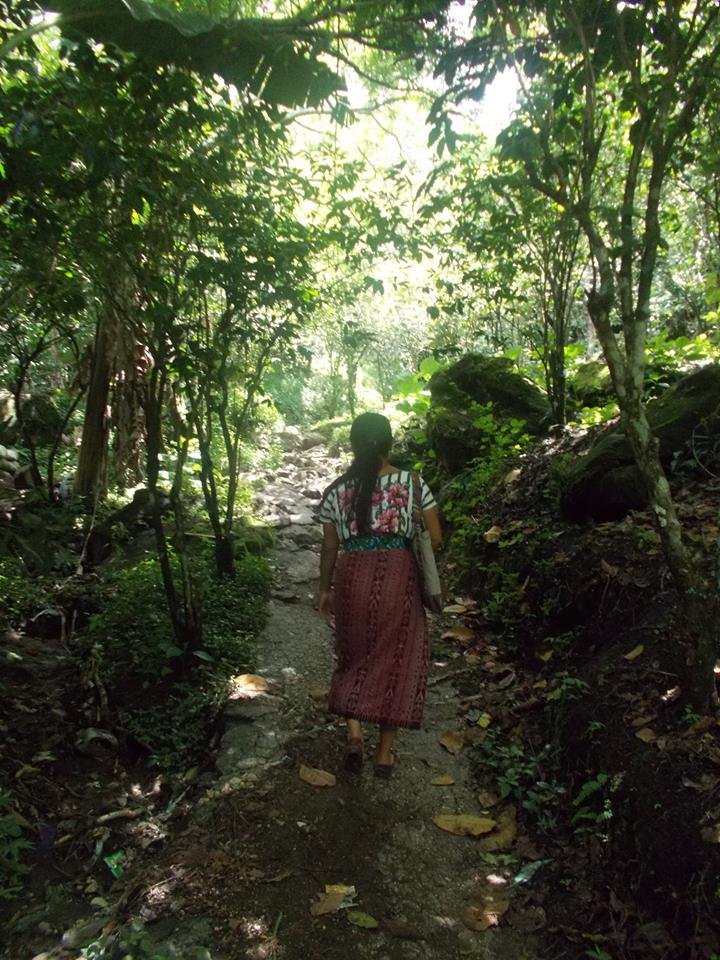 For the past year, Rebeka, a young resident of Santiago Atitlan, has been volunteering for Pueblo a Pueblo. This past March she became a full-time employee with our Maternal Child Health program and in her new position as program assistant, she has been very busy. Each month, Rebeka prepares and leads eight different educational sessions for the women in our Family Planning Champions and Maternal Child Health projects.
She also conducts home visits in three rural communities to meet one-on-one with the women in our program. Through these home visits, which are done to gain information on the health of a mother or her child or to help a Champion feel prepared for her charla, Rebeka has gotten to know the women personally and over time has gained their trust. Now, many of the home visits function as "safe spaces," where women feel they can ask and talk about other taboo topics, like alcoholism and domestic violence.
Although her work in community outreach can be controversial at times, Rebeka feels that it is important to educate women on the topics of reproductive health, responsibilities of child-raising, and the women's sexual rights. In her view, Rebeka feels like she is educating women when she gives a charla, but more importantly the women become empowered when they begin discussing these topics with their friends or spouses, or when they decide to use a family planning method.
"I'm considered very educated for my community," she told me, "I went to primary school, high school, and university and I never learned about these topics. So imagine what it's like for someone without an education hearing these topics for the first time." For this reason, Rebeka is moved to work on women's health issues and we're happy to have her as an employee at Pueblo a Pueblo.