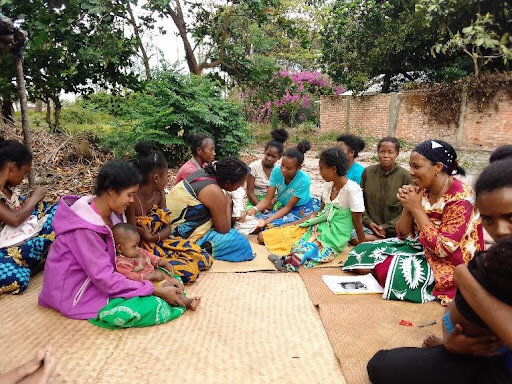 Project Votsira, meaning 'the state of wellbeing of a new mother and her child' in Malagasy, involves working with healthcare professionals in Fort Dauphin, to deliver child and maternal health education training to community members to improve health outcomes. Prior to Covid-19, every day in Madagascar ten women died from complications related to pregnancy and childbirth, and 100 children under five years old died from preventable diseases such as acute respiratory infections, diarrhoea, and malnutrition. Knowledge of maternal and child health is low, and health services are often understaffed and poorly equipped.
In Year One of Votsira: Phase IV, SEED successfully delivered 528 community education sessions, designed in partnership with the Ministry of Public Health, to 1,320 mothers, fathers, grandparents and young women. Topics included safe delivery, antenatal visits, acute respiratory infections, vaccinations, colostrum, breastfeeding, nutrition, family planning, diarrhoea, syphilis, and HIV. Community health workers also carried out 2,631 household visits, offering a valuable opportunity for mothers to ask more specific and personal questions in the privacy of their own homes. The project also works to strengthen community health systems, with 31 clinical health centre staff receiving technical training on emergency obstetric and neonatal care.
While Votsira has made steady progress in improving child and maternal health outcomes, the communities are amongst the poorest in the world and the challenges they face are amplified in the remote southeast Anosy region of Madagascar.
Year Two will continue to build on the successes of Year One by empowering caregivers to protect themselves and their children from preventable illnesses, and improving the quality of local healthcare services. Additionally, SEED aims to increase collaboration amongst maternal and child health stakeholders at the regional and national levels, to enable systemic change. Collectively, these activities will produce a lasting and positive impact on maternal and child health outcomes across Fort Dauphin.